Vettel admits he came close to retirement before signing up to 'exciting' Aston Martin project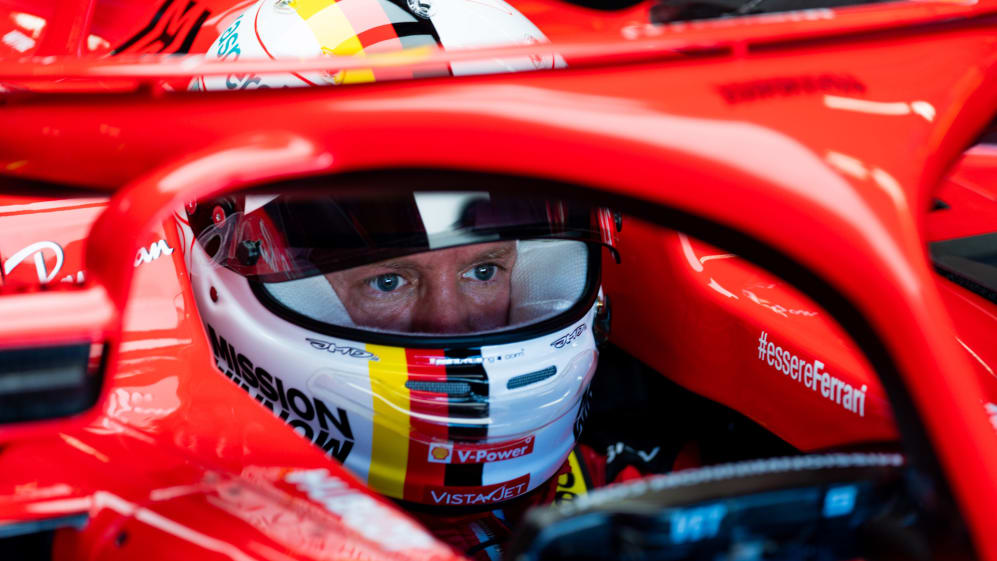 The news finally came ahead of the Tuscan Grand Prix that Sebastian Vettel would make the move to Racing Point next year as the team transition into the Aston Martin works squad. But speaking after the announcement, Vettel revealed how close he came to calling it quits from F1 after being let go by Ferrari – while adding that he was excited to show what he could do with the Silverstone-based team next year.
On the Thursday ahead of the inaugural Grand Prix to be held at Mugello, it was announced that Vettel would join the team set to become Aston Martin for 2021, with the announcement following on from Sergio Perez's revelation the day before that he would leave the squad at the end of the year after seven seasons.
ANALYSIS: How and why Vettel committed his F1 future to Aston Martin
And speaking in the pre-race press conference ahead of the Tuscan Grand Prix, Vettel revealed his reasons for signing up to the Aston Martin project.
"I believe the team has huge potential," he said, after demurring on how long his contract with the team was. "I think there's some really good people on board, clever people, and I'm looking forward to help and show that those qualities are there and demonstrate that as well with the results.
"It's a very exciting challenge and I'm looking forward to it. I obviously want to race at the front of the grid, not at the back of the grid, so I think the team is giving me that chance. I think the team is ready to grow, and I'm happy to do those things together.
"For the short term, if you look at next year, I think there's some exciting news, the fact that we will have the first year of the budget cap. We'll see how it works and pans out but I think the team already this year is in a much better place then in the past. It's a team that is growing, other teams will have to go down in size, looking at all the big teams. So there's lots of things that make me quite confident and happy.
READ MORE: Gasly says Monza win has given him 'big boost' as he reveals hopes to emulate Vettel achievements
"Only time can tell, but I think it's a good step and I'm looking forward to it. It's an exciting project and I'm sure that we will fight for some good results in the near future, and then in the future after that, we'll see."
The Vettel/Racing Point saga has been simmering in the background for the entirety of the 2020 season, following the news in May that Vettel's contract with Ferrari wouldn't be renewed. Recently, though, the move had looked in some doubt following comments from Sergio Perez that he was confident of receiving a contract renewal from the squad.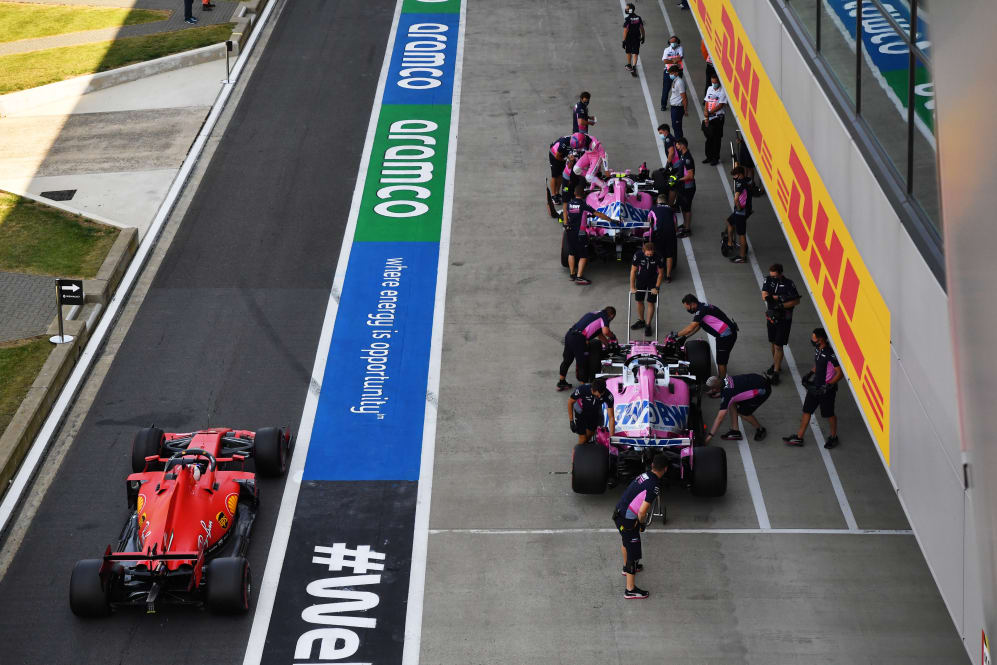 And asked in Italy how close he'd come to throwing in the towel and accepting that he'd reached the end of his F1 career, four-time champion Vettel replied: "It was close in terms of having a lot of thoughts and deciding what's ultimately [best for me]. I have to put myself first in that regard, what's best for me, and what I've decided now, I believe it's the best for me, and I'm looking forward to proving that.
"It wasn't an easy call," Vettel added. "The last weeks and months have been quite intense for me, a different and new situation to be in and as I've put out from day one, I felt like I wanted to remain in Formula 1 if there's something that really attracts me, and I think it was getting more and more clear.
ANALYSIS: Where does Sergio Perez's future lie after Racing Point exit announcement?
"In terms of the announcement, it's not been a long time since it was final, and obviously, Checo made the announcement last night and then I think it was only right to respond straight away."
It remains to be seen where, if anywhere, Perez will land on the grid next year, meanwhile, with Haas and Alfa Romeo seen as the most probable destinations if the Mexican is to continue in Formula 1 for 2021.