'My body will feel it tomorrow' says happy Hulkenberg after 'wild' return to F1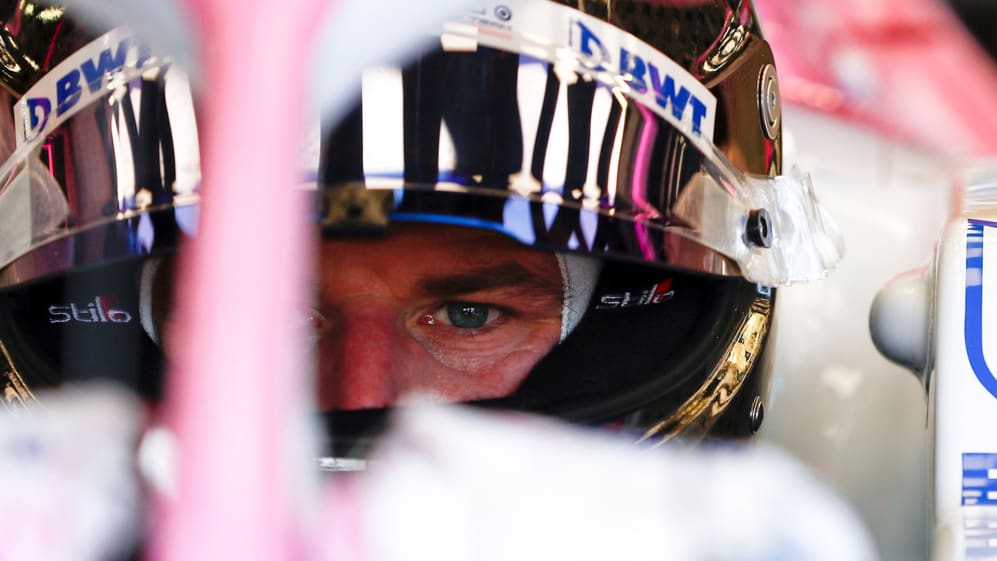 It's been nothing short of a whirlwind 24 hours for Nico Hulkenberg, who was called up to replace Sergio Perez after the Racing Point driver tested positive for Covid-19 on Thursday. After a long night and a long day of practice at a searing hot Silverstone, Hulkenberg recounted how exhausted he was - even if his smile was still visible under his face mask.
The former Renault and Force India driver and veteran of 177 Grands Prix finished ninth in FP1 and seventh in FP2 as he returned to F1 for the first time since the 2019 Abu Dhabi Grand Prix - impressive results given he'd never driven the RP20 before, and 24 hours earlier had been at home...
READ MORE: Perez 'extremely sad' as he reveals positive Covid-19 test followed visit to injured mother in Mexico
"The last 24 hours have been a bit special, crazy and wild," he said. "4.30pm yesterday afternoon I got the call, took the plane here, seat fitted until 2.00am, 8.00am this morning into the simulator for an hour, bit of prep work – so it was a short night, but all worthwhile.
"We didn't have heaps of time because I had to be tested [for Covid] as well but the real deal, obviously today, we've got the programme in, we got a couple of laps or many laps, which I feel. I've been really thrown into the cold water here."
Indeed, of all the races to be thrown in at the deep end, ultra-fast Silverstone - where cars can take a number of the corners flat out including the famous Maggots-Becketts section of esses - is probably one of the worst.
"The G-force it's tough to train for because it's so unique, it's so special. Even though I'm in decent shape, this kind of G-force, especially around here, once of the fastest high-speed tracks, in 35 degrees, the hottest day of the UK so far… I got the best of everything!
"My body will feel it tomorrow and the day after, but yeah, it's obviously a huge challenge but I'm not shy of that one."
READ MORE: FP2: Stroll fastest for Racing Point at Silverstone as Albon crash brings out the red flags
The 32-year-old was set to do a stint of TV punditry this weekend before testing a sports car at the Nurburgring, but instead he was called up to Racing Point and had to undergo Covid-19 tests before taking part in FP1. It truly was a last-minute substitution.
"Great effort by the team," he continued. "I want to thank the team, also all the night shift guys who did an amazing job to fit me in the car quite comfortably, and the FIA for turning it around so fast on the superlicence. So it's been very special."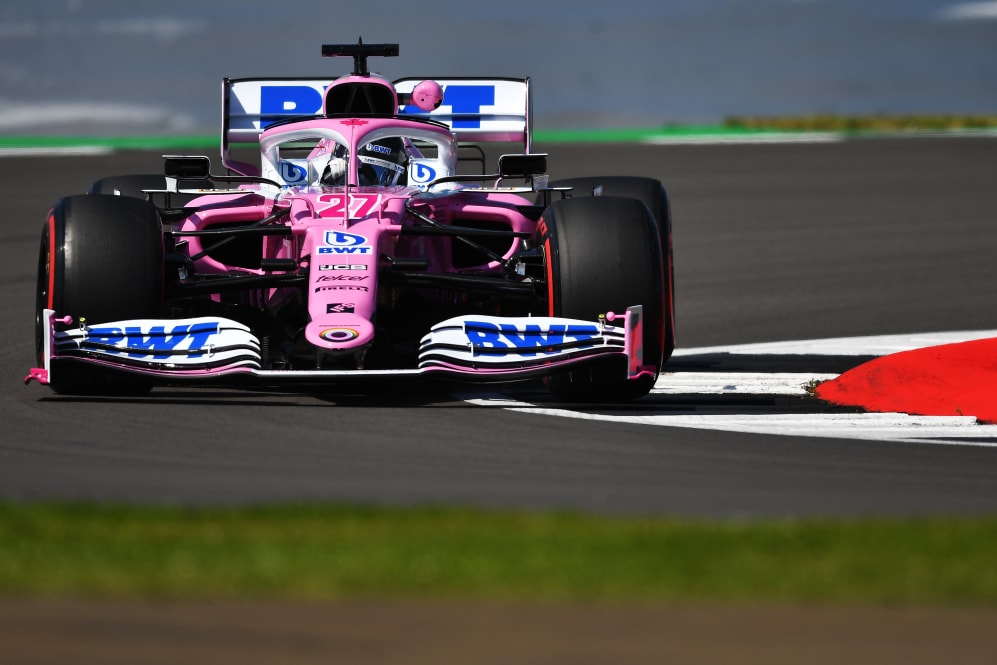 More familiar to Hulkenberg are the inner workings of the Silverstone-based Racing Point squad, once known as Force India – for whom Hulkenberg raced from 2014-17.
"Many of the old faces are here, that helps obviously, to feel at home and go to a place with people that you know. That's definitely a small benefit," he said.
READ MORE: How Hulkenberg's emergency Racing Point deal came about - and why he's the right man for the job
"I tried to take it step-by-step today, get up to speed with the car, understand it. It is quite different to last year, every car just takes time to… yeah, inhale everything, understand it, know how you have to drive it and learn."
He described the RP20 as a car with "huge potential" with "more in the bank", and with Racing Point stronger than they've ever been, could Hulkenberg finally score his first-ever F1 podium in an incredible return?