'It was really fun!' - As some drivers struggle, others revel in the challenge of slippery Istanbul track
Friday practice in Turkey was a world away from what Formula 1 drivers are normally used to, with the recently resurfaced Istanbul Park providing little grip, but lots of thrills and spills. Some clearly were left unhappy, but others embraced the 'fun' challenge...
Out of all the drivers, it was Bottas who seemed to enjoy conditions the most. The Finn has rally experience behind him at Paul Ricard and Lapland – so did that come in handy for the Mercedes man?
READ MORE: 'It was a bit of a disaster' - Hamilton frustrated with Mercedes' Friday struggles in Turkey
"Yeah for sure, it helped," he said. "Yeah it was actually quite far away, initially, of the normal driving style we're used to in Formula 1 and I really had fun, actually, playing around, it was really enjoyable."
AlphaTauri's Gasly compared today's running to rallycross, where cars race off-road. He was another with a smile on his face after finishing fourth in FP1 and seventh in FP2.
"I must say this morning was quite shocking. I enjoyed it – it was really fun – but it felt more like rallycross rather than Formula 1. But it does feel different than what we're used to feeling in general, so it was a pretty fun way to discover this track," said the Frenchman.
Compatriot Grosjean had an ingenious solution to the 'green' surface that will evolve slower than usual as there are no support series running this weekend.
READ MORE: Sainz sums up first day's running in Turkey as 'the strangest Friday in my life'
The Haas driver said: "I suggested to the team that everyone involved in Formula 1 should get their rental car and go on track between the two sessions to get some dust out of the track but it was slippery!"
At the end of the day, it was the Red Bull of Max Verstappen on top of the timesheets in Turkey while Alex Albon was a stellar second in FP1 and fifth in FP2. The Thai-Briton admitted that he spent a lot of the day going sideways…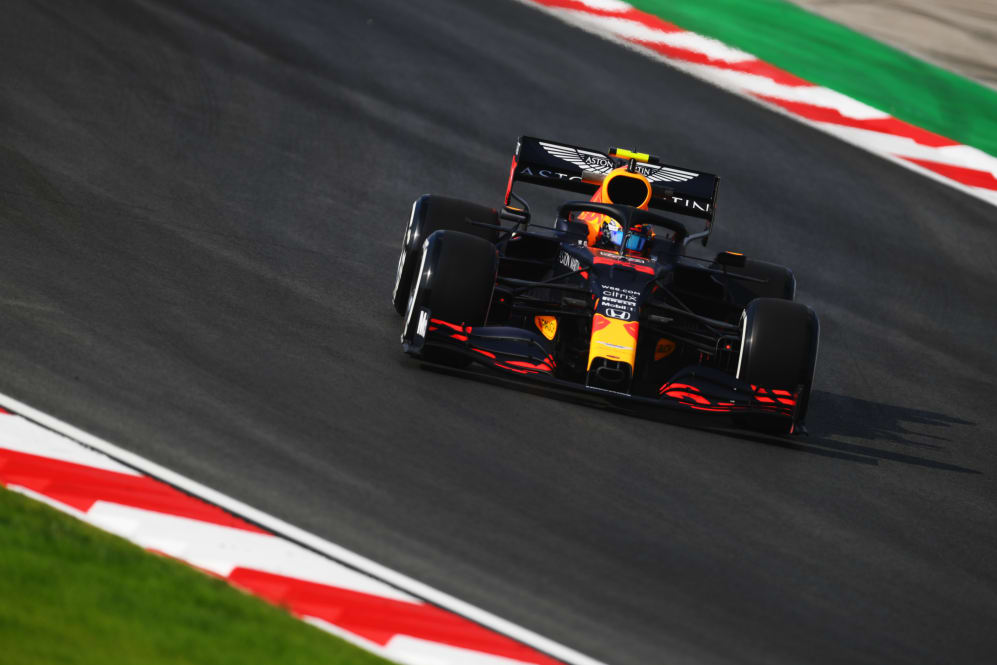 "It's like an ice rink. It's weird. It's not like a normal feeling; we're driving it like a drift car which, in a way, is fun, but it's not like an F1 car is normally like.
"It's tricky because… you have to go way out of your comfort zone to push and get the tyres to work and you're just sliding everywhere but that's the only way they can really switch on. You're bringing it back to not crash, but at the same time you have to force it to get the tyres to work," explained Albon.
Charles Leclerc too was buzzing, as he went second quickest for Ferrari in FP2. "At first, I was really not convinced by the grip of the track, and I was like, 'This is going to be a very bad day'" he smiled. "But after a few laps, I actually really, really enjoyed it. So it was actually very fun to have so much low grip."
The action returns on Saturday for FP3 and qualifying when the fun generally stops and the serious faces come on. Will that be the case tomorrow?
Oops! Error retrieving Twitter post