'It's a serious track!' – Drivers rave about Mugello after day 1 of Tuscan GP practice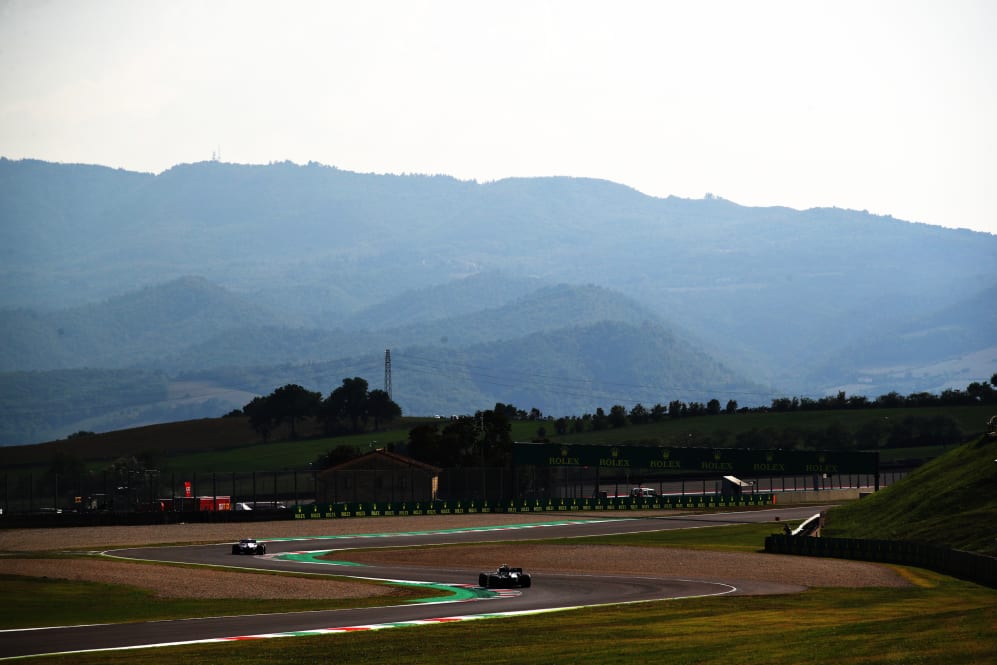 The drivers were given a treat on Friday: A brand-new track on which to push their cars to the absolute limit. Although some have raced or tested at Mugello before, heading into the first ever Tuscan Grand Prix many of them had salivated at the prospect of taking on the circuit's signature blend of high-speed corners and undulations in 2020 machinery – and it's fair to say none were left disappointed after the first day of action…
"It's a very cool track," cooed Red Bull's Max Verstappen. "There are so many fast corners, and in a Formula 1 car, to take especially Arrabiata 1 and 2 (Turns 8 and 9) flat out easily is quite incredible, so it's really nice and really enjoyable to drive. It's just very flowing, which I like. There are no slow corners so that's good."
READ MORE: Red Bull drivers say they feel 'back to normal' at Mugello after Monza slump
Renault's Daniel Ricciardo seconded Verstappen's view, saying: "It's nice to have a new track, something fresh for everyone. But it's certainly a good one. It's just flowing. It's just awesome – you take such good rhythm. The way the kerbs are you kind of use all the exits, and it actually makes it quite nice, adds a bit of character to it."
As the circuit owners, Ferrari had the privilege of running at Mugello in June as they got Sebastian Vettel and Charles Leclerc back up to speed in two-year-old machinery ahead of the season re-start. But that was nothing compared to driving a 2020 car, said Leclerc.
"It's unbelievable, unbelievable," he raved. "The speeds are high, there's not much run-off area, so no room for errors. But I guess that's what we like as drivers."
Though he admitted he's yet to get his eye in, championship leader Lewis Hamilton agreed with Verstappen's and Ricciardo's assessments, saying: "It's definitely a real challenge – I'm not that great at it yet, but I'm working at it.
"[Turns 8 and 9] it almost feels like Turkey, the triple left hander you have there [Turn 8] – it's incredibly fast. Through 6-7 and then 8-9, it's intense. I have to say it's amazing to experience it.
"There's no time for play here. It's a very, very serious track. It's all medium and high – you don't go lower than third or fourth gear. It is so quick and there's no a lot of run-off area really, particularly if you look at 8 and 9."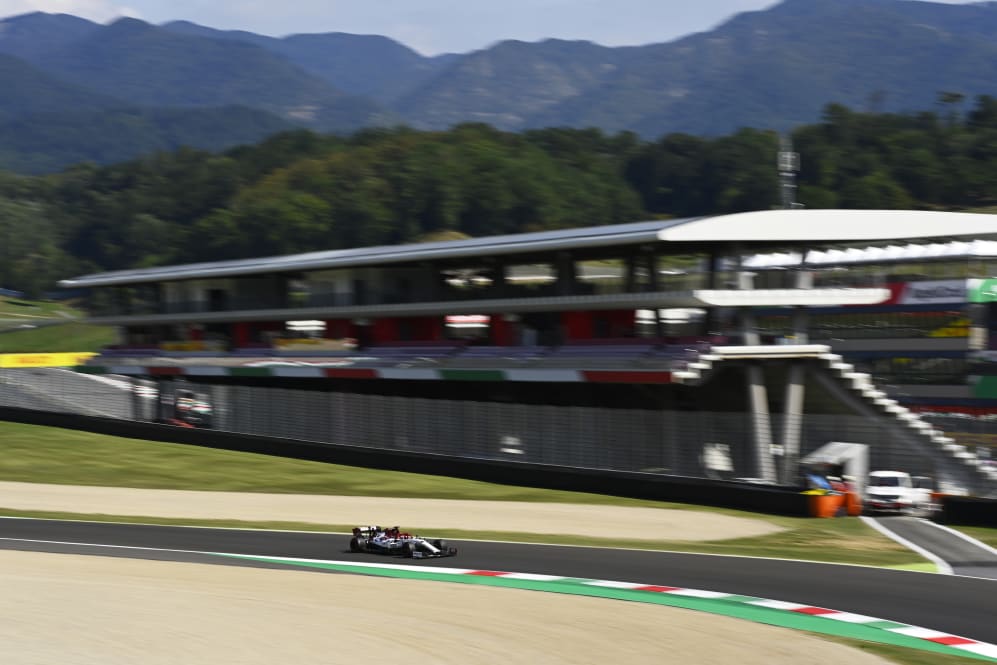 Hamilton's team mate Valtteri Bottas, the pacesetter on day one, agreed.
"There's a few places where there's definitely not much space to do mistakes and I think that's how it should be," he said. "It always brings an extra excitement and if you make a mistake, you deserve to be penalised, so I like these types of circuits."
One man who knows that better than most is Lando Norris, the first driver to hit the barriers after losing control at Turn 3 during FP2. Despite that, the McLaren driver also gave a big thumbs up to a track where he's more accustomed to watching hero Valentino Rossi do battle in MotoGP.
READ MORE: 'It's better like this' – Norris praises unforgiving nature of Mugello after FP2 crash
"It's probably a bit trickier than we were expecting," he said, "but it's a good challenge in this car: it's very fast, very high speed, quite physical but it's a good, fun challenge."
Speaking of the physical side, Kimi Raikkonen did his first ever F1 test at Mugello back in 2000, and was left nursing his neck between runs. So how was it this time?
"For sure that was a lot better!" said the Finn. "But same track, not much really different. The kerbs are slightly different. But it's a difficult track for us, especially when we haven't been here in the past. Finding a good set-up is quite unique in many ways. What usually works is a bit different."
READ MORE: The inside story of Kimi Raikkonen's legendary first F1 test
But don't be fooled, there's no doubt the drivers will find the race tough going, says Hamilton.
"I'm telling you, on the long run it's one of the most physically demanding circuits we've been at for a while," he said. "I think particularly with those double right handers, most of the time we're pretty much flat out through those sections and it's just holding your neck the whole time. I love that!"
"59 laps, it's not going to be easy," added Verstappen, "but I like a bit of a challenge. And we shouldn't complain right? We train and we work out to sit in the car, so we shouldn't complain."
As Ricciardo put it: "[Coming] at the end of triple header, I think everyone's going to have a few days off next week!"