'It's clear he was under tremendous pressure' – Wolff feels Binotto's Ferrari departure was 'unavoidable'
Mercedes team boss Toto Wolff has given his reaction to counterpart Mattia Binotto's impending exit from Ferrari, telling the Beyond The Grid podcast that he held onto his position for "longer than I thought".
Binotto, who joined Ferrari as an engine engineer back in 1995, became Team Principal in early 2019 and, after challenging 2020 and 2021 campaigns, oversaw the squad's return to competitiveness under the 2022 rules reset.
ANALYSIS: How Team Principal Silly Season unfolded at Ferrari, Alfa Romeo and McLaren
However, with their early title challenge fading through strategic mistakes, unreliability and driver errors, Binotto and Ferrari will soon part ways – Alfa Romeo's Frederic Vasseur stepping in to replace him.
In a recent Beyond The Grid appearance, Wolff gave his take on the developments and, while noting some differences with Binotto during their time together in the paddock, he pointed to the intense pressure that comes with the lead Ferrari role.
"I think Mattia and I had our moments, it's no secret over these many years. But in a way we consolidated that in 2022 – we were in a much, much better place. But it was always clear that he was under tremendous pressure," Wolff told podcast host Tom Clarkson.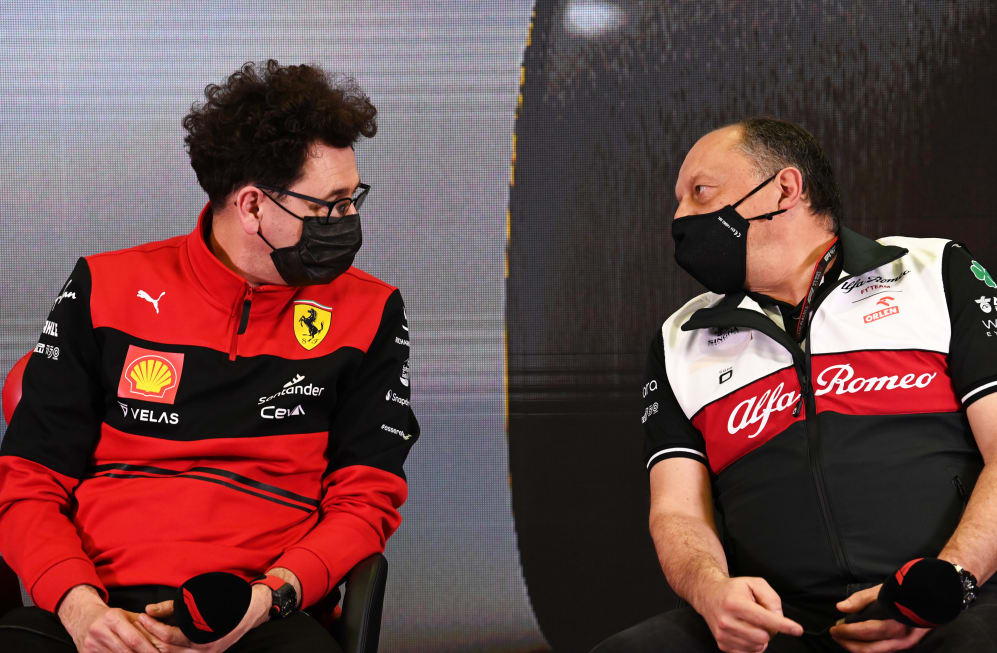 "Being a Team Principal at Ferrari, you'd better have a good contract for your exit! Now, probably the unavoidable happened, but he held onto it longer than I thought."
Pushed if there is more pressure at the Scuderia than anywhere else in F1, Wolff added: "Absolutely. You're representing Ferrari, you're representing the whole country. They ride you up and they ride you down, but with brutality.
HEAD-TO-HEAD: Which drivers came out on top in the battle of the 2022 team mates?
"Certainly, [being] Team Principal of Ferrari, as an Italian [you feel it] even more, because as a foreigner you just don't read the news, but as an Italian clearly you're in the firing line."
Wolff was then asked if, despite the aforementioned differences between the pair, there is any chance that Binotto could find a role at Mercedes or their High Performance Powertrains division moving forward.
He replied: "No, I think there was too much porcelain broken between us over the last few years that this would be possible. With the other teams, I can't say. Certainly, Mattia understands F1 inside out, and maybe he finds a role in another team."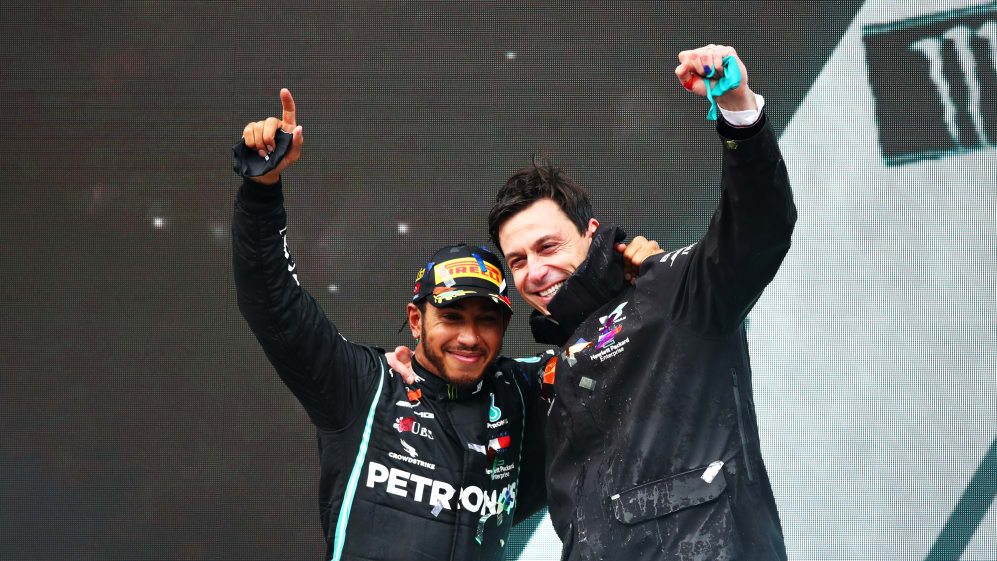 Binotto's future aside, Wolff admitted to the appeal and lure of Ferrari and said he would have been tempted to join the Scuderia if an opportunity arose prior to him taking up his wide-ranging role at Mercedes back in 2013.
"Well, everybody [who] says he wouldn't have been interested in being Team Principal of Ferrari just simply doesn't tell the truth!" he commented.
SECRET SANTA: What did the F1 drivers give each other for Christmas?
"I've had to pinch myself until today that Daimler gave me the opportunity of becoming a managing partner and co-shareholder, something that I feel tremendously proud [of].
"But equally, if Ferrari would have come around the corner [and] miraculously offered me such a position, it would have been the same."
To hear Wolff's wide-ranging Beyond The Grid interview – which includes details on Mercedes' 2023 car, his assessment of George Russell's first season with the team and the latest regarding contract talks with Lewis Hamilton – hit go in the player below, or head here to catch it on your preferred platform.