'It's going to be very intense' – Why the F1 drivers are gearing up for a wild ride as F1 debuts in Qatar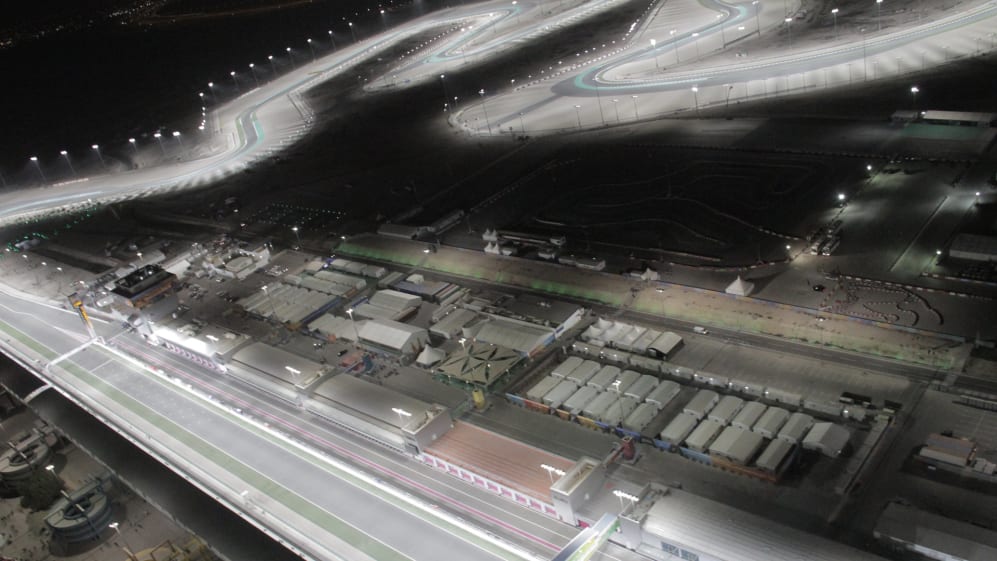 The Losail International Circuit will host its very first Formula 1 race this weekend, as the Qatar Grand Prix makes its bow. But despite having only simulator laps, junior racing experience and track walks to inform their knowledge of the desert circuit, the F1 grid were nonetheless girding themselves for a full-on, physical experience this weekend.
Ferrari's Charles Leclerc used pedal power to discover the challenges of the Losail International Circuit – first used as a venue for MotoGP in 2004 – on Wednesday. But Leclerc was in no doubt that the Qatar Grand Prix would be a challenging experience for him and his fellow drivers this weekend, telling the media on Thursday at Losail: "It looks like it's going to be a very intense track to drive on, a lot of high speed corners, which are always a joy, so I'm really looking forward to tomorrow."
READ MORE: 'It's still super tight' – Sainz says McLaren could have outscored Ferrari in Mexico and Brazil
Sergio Perez is something of a rarity on the grid, given that the Mexican has raced (and won) at the Qatar track when he competed in the 2009 GP2 Asia Series – although the Red Bull driver admitted that his memories of tackling the circuit were a little… foggy.
"I don't really remember anything of the track," said Perez. "I only raced here once and it disappeared from my radar; Formula 1 never came back, or has never been here. When I was in the simulator it was like learning a new track. It looks fun. I think it's going to be not much overtaking, so qualifying I think will be very important.
"It's such a fast track; the sliding energy you're putting into the tyres is going to be critical, so I think pretty much every single corner is very important, especially in the race. I think we still have a lot to find out about this place."
Asked the crucial question of whether the venue would favour Red Bull or title rivals Mercedes this weekend, meanwhile, Perez replied: "It's been so varied throughout the season; we thought we were going to be faster in Brazil but they were a lot faster. We can be stronger here I think. Definitely the fast and fluid sections can be something good for us."
READ MORE: The performance swing, Lap 48 fallout and a first F1 race at Losail – 5 storylines we're excited about ahead of the Qatar Grand Prix
Fernando Alonso, like several other drivers on the grid, admitted that they were mostly aware of the Losail International Circuit from its use as a track in MotoGP – saying that he was curious to see what an F1 car would be like around the venue.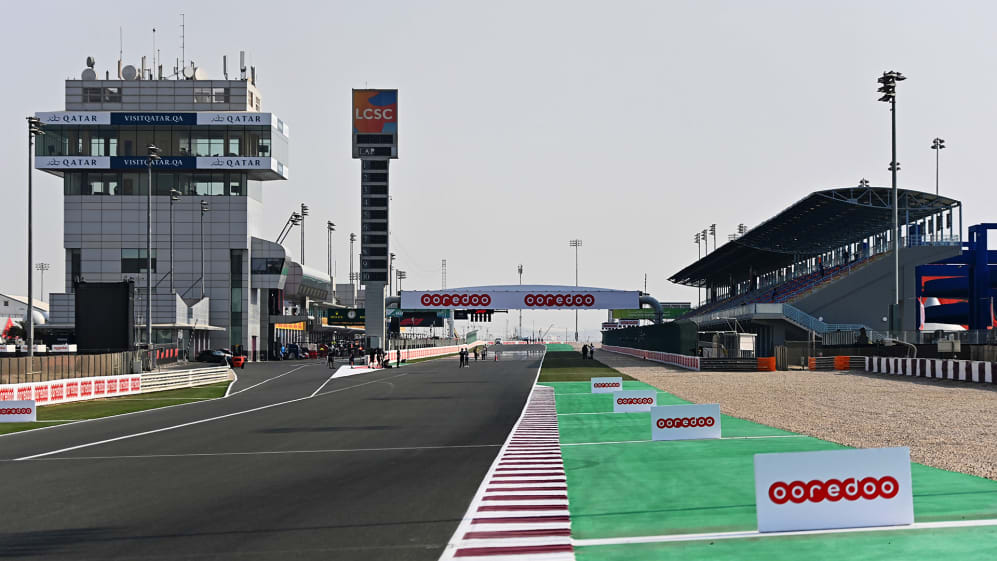 "I was following this track in MotoGP," said the Alpine driver. "It's the first race of the year so I always watch it and play on the video games here with the MotoGP so I always wonder how a Formula 1 car will perform here. I will have the answer this weekend! It looks fast, it looks nice to drive so I think it's going to be a very good weekend and happy to be here for the first time and the first of many years."
Alonso's AlphaTauri rival Pierre Gasly is another MotoGP fan, who admitted that his experience of the track didn't extend much beyond watching his pal Fabio Quartararo race at the venue. And Gasly revealed his excitement at trying out the venue for the first time in an F1 car.
FORM GUIDE: Who's in the groove as F1 prepares for the inaugural Qatar Grand Prix?
"The only experience I have is watching my friend [Fabio] Quartararo racing in MotoGP here," said the Frenchman. "I must say it seems a really good track, also I've driven in the simulator and… the type of corner, high speed, medium-high speed, is always very pleasant in a Formula 1 car, to push the car to the limit in such high speed, so I'm really excited to discover this new track.
"It's also a big challenge for the team because we have no data to prepare for the weekend so I guess it will be interesting to see who can get up to speed faster than others."