Feature
'It's like building a new team' – How Haas are re-tooling for the future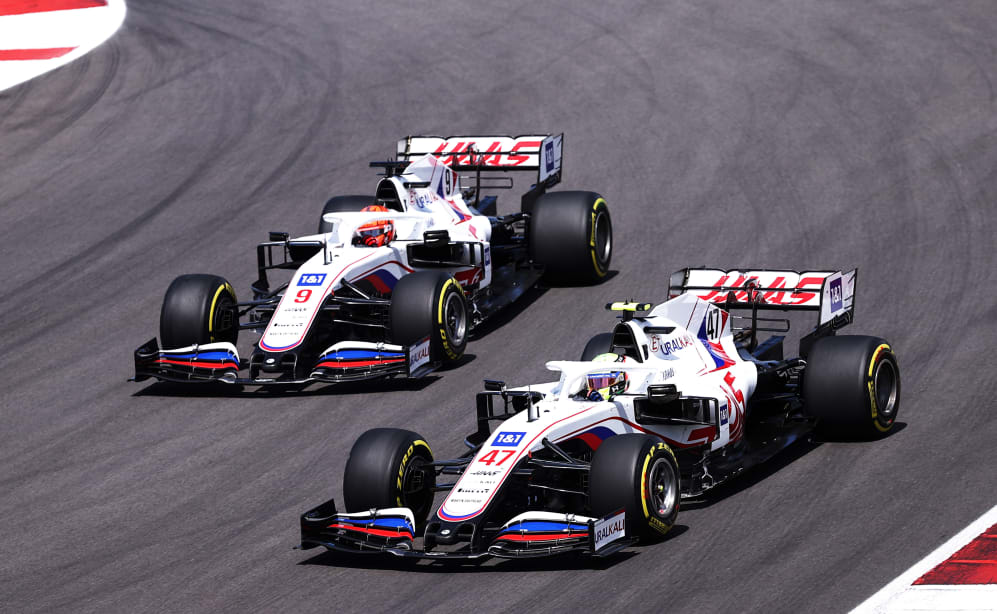 While the opening quarter of the 2021 season has been thrilling at the sharp end of the grid, with six different constructors reaching the podium in as many races, things have been a little more predictable at the back of the field, with American outfit Haas rooted to the bottom of the pecking order.
This is unsurprising to those in the team. Last year owner Gene Haas and Team Principal Guenther Steiner decided not to develop this year's VF-21 (beyond legalising it by making the required floor changes), as the Covid-19 pandemic gripped the world and hit all the teams – particularly Haas – hard.
It came at a time when Gene Haas was weighing up whether or not to stay in the sport at all, having seen his team go downhill quickly after the high of fifth in the 2018 campaign. With that in mind, spending was halted completely. Parts were being tested in the windtunnel, many of which showed real potential, but they could not be put into production because of the spending freeze.
READ MORE: Steiner says Haas duo have 'cleared the air' after Schumacher left fuming by last lap Mazepin jink in Baku
The team also halted development on this year's car. Given 2019 was pretty dreadful – they ended up P9 with 28 points, having spent too much resource on an upgrade that they realised too late was in the wrong direction - rookies Mick Schumacher and Nikita Mazepin are racing a car that has many similarities to the one the team used two years ago, and was once called a 'donkey' by then driver Romain Grosjean.
Compromised
When Gene Haas decided to put pen to paper and commit Haas to the sport for the next five years, he opened the financial taps. But this came far too late in 2020 to have any meaningful impact on 2021 – so they decided to take the pain this year and put everything they've got into the new generation of car that will be introduced next season.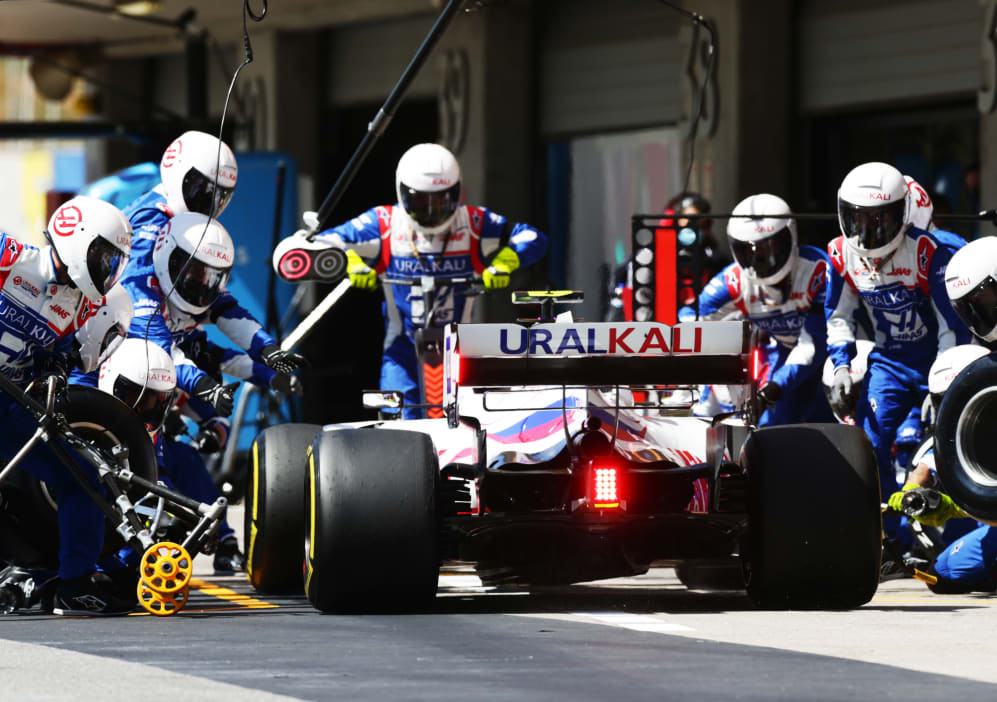 "We knew that this year would be a tough year, as we had to stop our programme last year because of the pandemic and because the company was in quite a difficult situation," said Chief Race Engineer Ayao Komatsu, when we chatted in Baku. "That meant the starting point to work on this year's car was so late.
"It's not like we had a competitive car last year, so the thinking was – 'OK , we have a big regulation change for '22. If we try to develop this year's car, OK we can improve performance but can we justify the impact on '22? Simply no'. So we decided to cut our losses. We know this year will be a transition year, we have got to deal with what we have got, and pump everything into next year's car."
READ MORE: 'You've got to build them up to knock them down' – Steiner 'adapting' tough Netflix persona to help Haas rookies
Even with a full focus on 2022, that doesn't guarantee a big jump up the field, because every other team will be pushing to make a big jump, too. "We are still behind in some aspects for next year and that is even when we are focusing 100% on next year's car," added Komatsu. "Will it put us straight back into the midfield or not? I don't think it's going to be that easy. We are starting from a compromised position."
Focusing on the positives
You might expect that morale is low, but the team are doing everything to look on the positive side. For a start, the team is still in existence, and they know that this year is just a means to an end. It takes the pressure off and they can use the time to sharpen up on areas they can impact, like processes and operations.
"It's very tough," said Komatsu. "As a new team, in 2016 and 2017, we made steady progress and in 2018 we finished P5 in the championship. So everyone thought we could keep improving. Then we had 2019, when we went in the wrong direction with development and we are really paying for that.
"We knew this year would be tough, but I try to say to everyone, 'what can we do better?' Each weekend, we need to look at something we can take the positives out of it. Last year, our pit stops weren't very good – but that is something we can focus on improving without substantial money. We can focus on working with two new drivers, trying to get best out of them, trying to make them understand what the car behaviour is like, and trying to improve where we can."
A welcome challenge
Swapping an experienced driver line-up of Grosjean and Kevin Magnussen – with 298 races between them – to an all-new pairing with zero races under their belt was a bold move. But it was a necessary one. The team decided to essentially forgo this current campaign and instead use it to bed in Nikita Mazepin and Mick Schumacher, allowing them to get their feet underneath the F1 table without pressure while also taking the huge financial benefits that came with both signings.
READ MORE: Points for Haas in 2021 would be 'fantastic result' says Steiner, as he predicts tough year ahead
They receive funding from Mazepin's billionaire father Dmitry for putting him in the seat as well as another chunk from one of his companies which is title sponsor of the team. Schumacher joins with backing from Ferrari, as he's part of their driver academy, while his famous name has successfully enticed at least two new sponsors to the outfit.
"It's been challenging, but in a good way," said Komatsu of running a rookie line-up. "For both of them, in every single weekend there is something they can learn. If you have a driver who has regularly been on podium, they expect the car to be decent. Having this car would be very frustrating.
"Of course Mick and Nikita would love a better car, but that's not the end of the world right now. They are just focusing on getting the best out of the package. The pressure is off for them as they are not in the limelight, not fighting for points or podiums. They can focus on improving themselves, learning the car, learning how to run a session, looking at data and working engineers."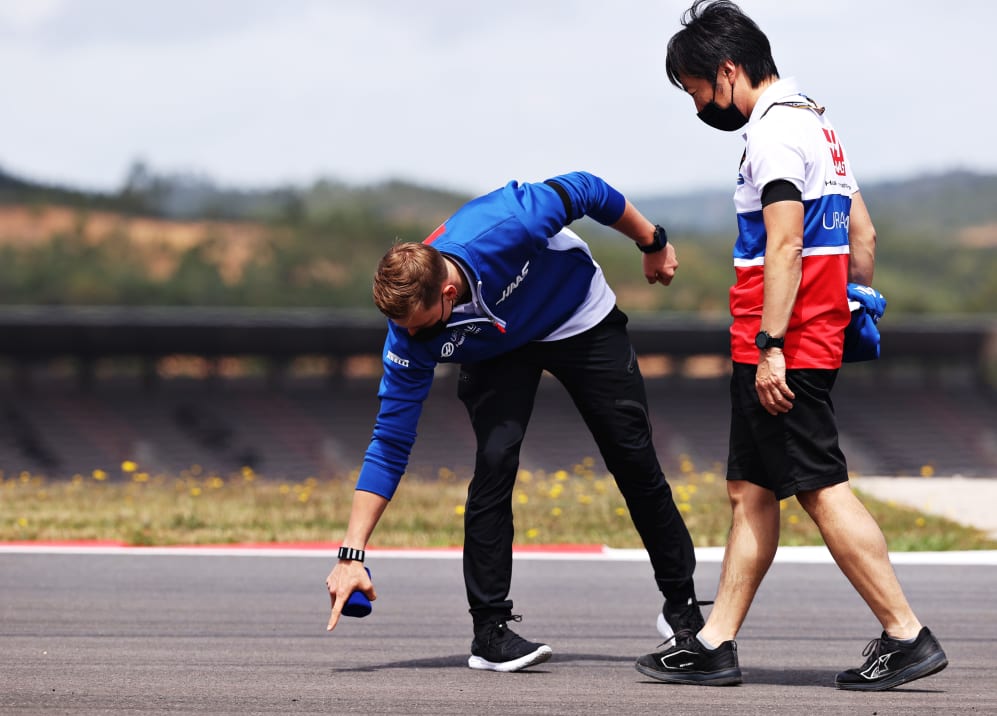 Walking before they can run
At some point, though, the pressure will come – both for the drivers and the team. A lot is expected of them next year. While Gene Haas loves racing, he wants a return on his investment. But with a big injection of fresh funds (that helps them move closer to the budget cap) and the recruitment of new staff (such as Technical Director Simone Resta from Ferrari) the future looks brighter. The rebuild has begun – and in many ways – as Komatsu suggests, it's like they are starting all over again from the ground up.
READ MORE: Mazepin 'hugely confident' of Haas potential – but expecting 'very big learning curve' in 2021
"We need to get back to the level of competitiveness we had in 2018," said Komatsu. "Through the pandemic and difficult times, we lost people, we stopped some of the processes and we went backwards. We need to reassess our situation this year. It's almost like we are starting to build a new team now.
"We have got capable people, we haven't been able to use them in the right way. We haven't been able to provide them with the right tools. All new revenues will go into that, to re-establish the team. I would like to walk before we can run. We know what we would like to do. We are not short of ideas, it's just a matter of prioritisation and putting the resource in the right place."
He added: "We are excited. We are not dreaming we can suddenly put ourselves back into the middle of the midfield. But in terms of everything going on in the factory preparing for next year, it's very exciting."