'It's not a lot, but I don't mind' – Verstappen happy with move to three-day testing format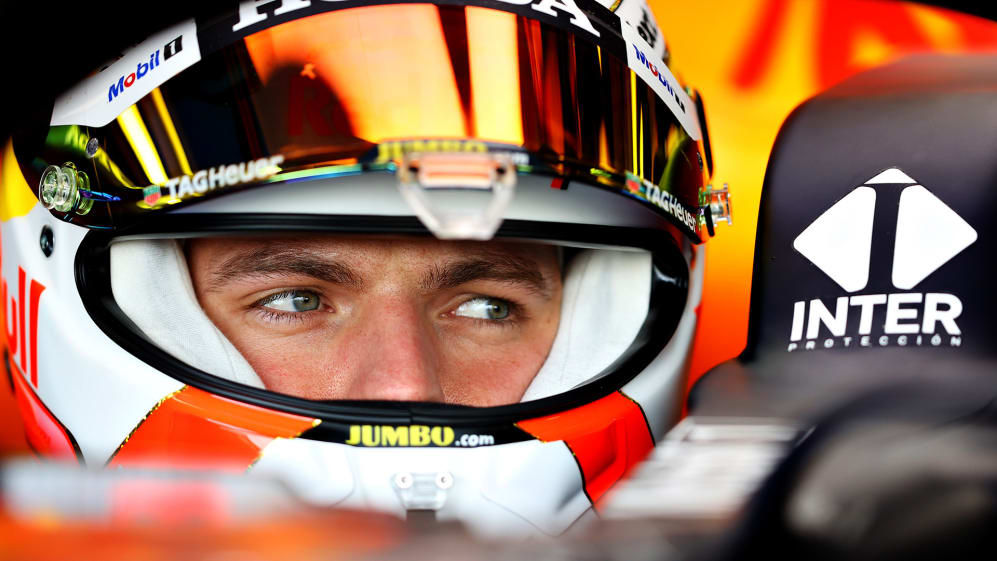 Red Bull's Max Verstappen is raring to go for the 2021 Formula 1 season after shaking down the RB16B last week, and the Dutchman says a truncated three-day pre-season testing schedule in Bahrain is a welcome change.
Verstappen and his new team mate Sergio Perez wrapped up a filming day at Silverstone last week that, as per the rules, allowed them to complete a maximum of 100 kilometres in the new car. They will have to wait until pre-season testing to get a full feeling of their new RB16B challenger, but testing has been cut from six to three days – split between both drivers – this year.
READ MORE: Perez looking to give Mercedes 'a hard time' in 2021 after first Red Bull test
But the Dutchman was unfazed by the reduction in running, as he said: "I always look forward to race weekends, but first we have three days of testing.
"It's one-and-a-half days per team mate. It's not a lot, but I don't mind. I thought six days was a bit much and a bit boring."
The winner of last year's season finale added that he had just one objective when testing rolls around on March 12 at Bahrain International Circuit – where the 2021 season opener will also be held.
"Of course I love to drive a Formula 1 car, but there isn't really a competitive element during testing. I hope my day and a half goes smoothly. That's important," he explained.
READ MORE: Red Bull give little away ahead of title tilt – 5 takeaways from their secretive 2021 launch
"We want to clock as many miles as possible to get to used to the car. That's the way to prepare for the first Grand Prix weekend."
"We will have to wait until Bahrain where we can drive on racing rubber. That is where things really start. Then we can start to get the set-up right," concluded Verstappen.
Red Bull are hoping to take the title fight to reigning champions Mercedes this year, with Honda hoping to bow out of F1 in style as they bring an updated and highly-rated power unit to the RB16B, in their last year as an official supplier to the team.