'It's not over' – Capito says Williams' 8th place 'not safe' from Haas and Alfa Romeo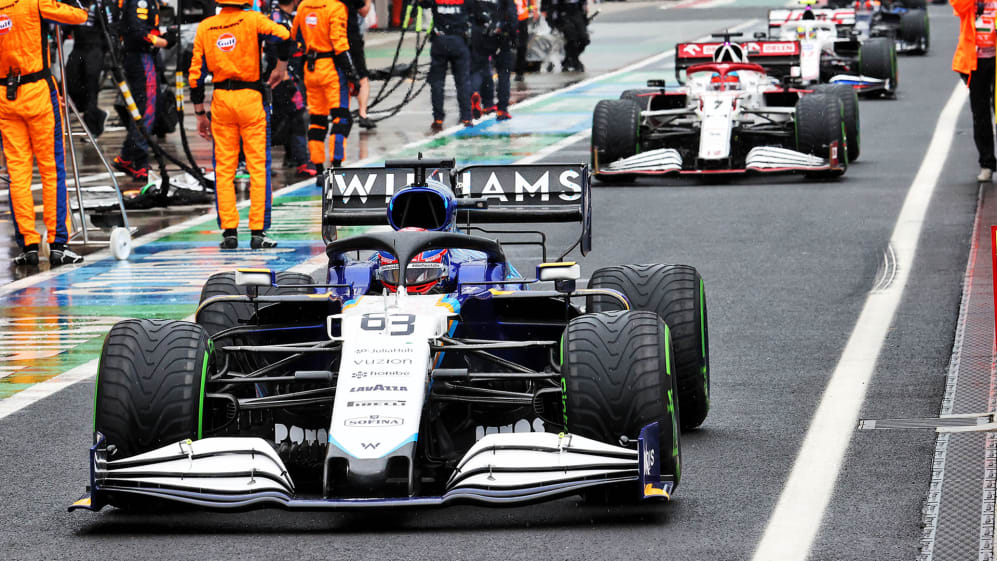 Having scored just a single point in the previous two years, the Hungarian Grand Prix saw Williams finally score big, as Nicholas Latifi and George Russell finished seventh and eighth to claim a full 10 points. But despite that bumper haul, Team Principal Jost Capito believes Williams' newfound eighth place in the constructors' is far from safe.
It was Valtteri Bottas – a driver heavily linked with a move to Williams for next year if Mercedes opt to replace him with current Williams driver George Russell – who opened up the opportunity for Williams to take their first points since the 2019 German Grand Prix, with an error from Bottas causing first-lap carnage at the Hungaroring that both Latifi and Russell benefitted from, as they eventually finished the race seventh and eighth.
DRIVER MARKET: Who will be driving for Williams in 2022?
The resultant 10 points gave Williams eighth in the constructors', ahead of Alfa Romeo (on three points) and Haas (still to score). But Capito was refusing to rest on his laurels for the remainder of the season.
"Ten points is not massive," said Capito. "It's not over; this kind of race can come again, and then there is the chance for Haas and Alfa Romeo to do a result like this. So we can't step back and not be focused on anymore.
"If there is again an opportunity to grab points, we have to be spot on and make sure we grab the points. That's the focus of Alfa Romeo and Haas too. We are not safe to be eighth as we still have half of the championship to come."
Capito may have sounded a cautious note. But he couldn't deny the psychological boost – and the potential financial one – that Williams' first double points finish since Monza 2018 had given them, as they continue their struggle to re-establish Williams as a force to be reckoned with in F1 once again.
"There is a financial difference between 10, nine and eight," said Capito. "And there is a mental difference for everyone in the team. If you are always the last team in the pit lane, the paddock, it's not nice for anybody. If you move up from that, it gives a boost to the team.
READ MORE: Alfa Romeo hopeful of overhauling Williams in standings despite rivals scoring big in Hungary
"It's a relief for the team to get the points after that long wait," he added. "After that long time – we're talking about two years – at the beginning of year, there was a feeling of, will we ever be in position to get points with this car, as we didn't have the chance to further develop the car significantly. We were not sure we could get points.
"We won't always get points, but we want points. To get the points, the confirmation that we can… it's so important for the team. Six or 10 points doesn't matter, it's the execution of the race."