Feature
DRIVER MARKET: Who will be driving for Williams in 2022?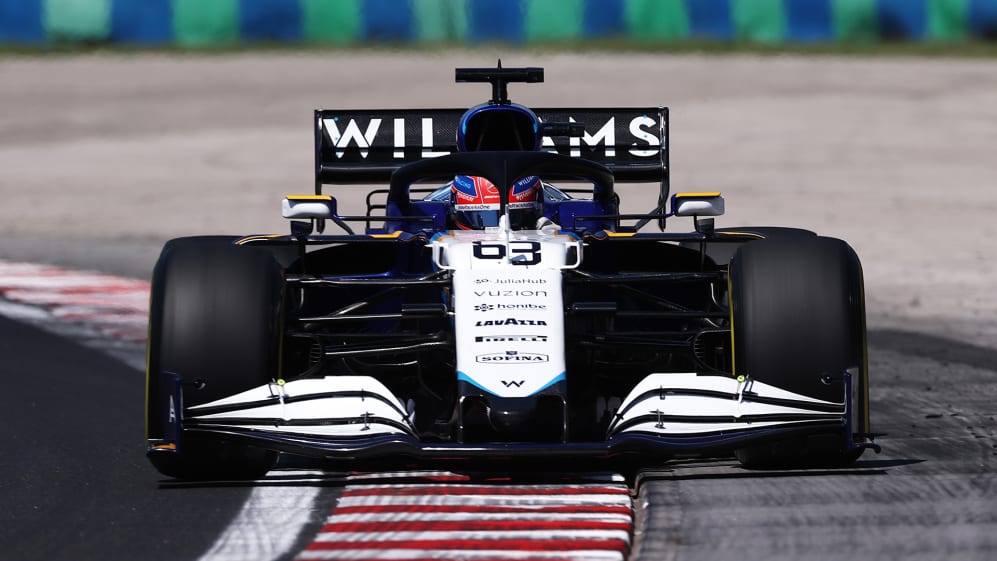 In recent years Williams have had a limited choice on drivers given their disappointing form. But a combination of new owners and an upward trajectory in terms of on-track performance has made them a very attractive proposition, with Team Principal Jost Capito inundated with calls from drivers interested in a seat for 2022. So who will they go for? Formula1.com's Senior Writer Lawrence Barretto assesses the options...
George Russell
Williams would love to keep George Russell. He is their number one choice. But they accept that if Mercedes want their junior to drive alongside Lewis Hamilton next year, Russell will go because it's such a massive opportunity.
READ MORE: 'Many crack under pressure, but George is different' – Capito says Russell thrives when the heat is on
However, should Mercedes opt to keep Valtteri Bottas for another year, it is as close to certain as you can get that Russell would remain with the British outfit for another season.
While it will take some time to get over the frustration of missing out, Russell is mature enough to regroup quickly. He has huge affection for the team – and knows that they are going places, so staying for another year is by no means a bad option.
It's therefore a waiting game. And until Russell's future is decided, out of respect for the Briton, Capito will not progress any of the talks he's had with other potential drivers.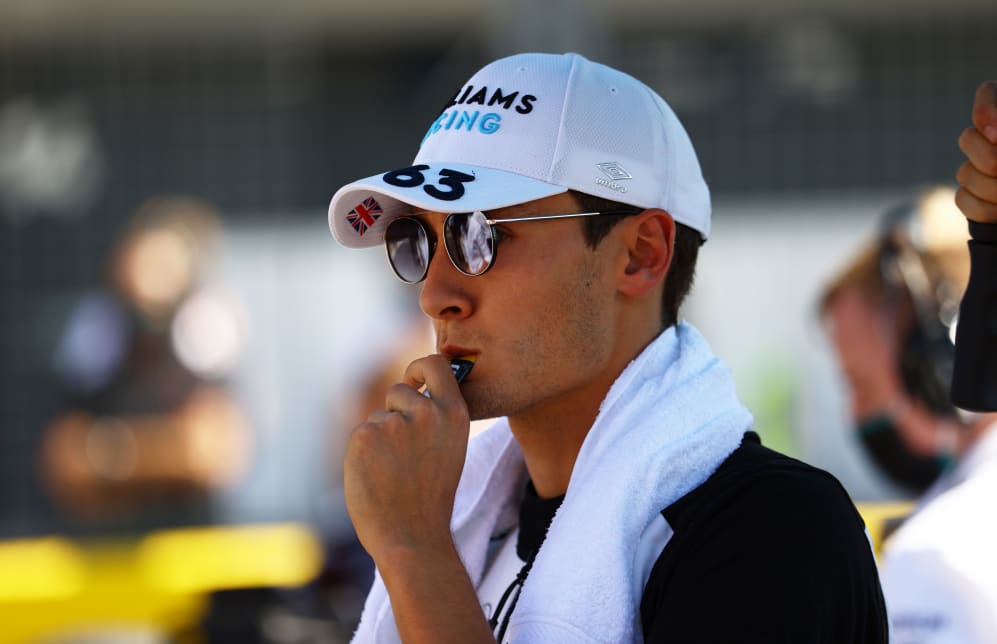 Valtteri Bottas
Sources inside the team say there has been huge demand for the seats next year, with Bottas top of the list to join the team if Russell takes the Finn's seat at Mercedes.
It might seem odd that Bottas would want to leave the team at the top for the team at the bottom, but the nine-time race winner isn't ready to hang up his F1 helmet just yet.
READ MORE: Who will Valtteri Bottas race for in 2022?
Williams are going places and Bottas is aware he could be part of the rebuild, using his immense experience to help accelerate their push up the grid, should Mercedes decide not to keep him for next year.
The team are keen on Bottas, too, with many at the team who worked with him during his first stint (he made his debut with Williams in 2013), who rate him highly. This partnership makes a lot of sense.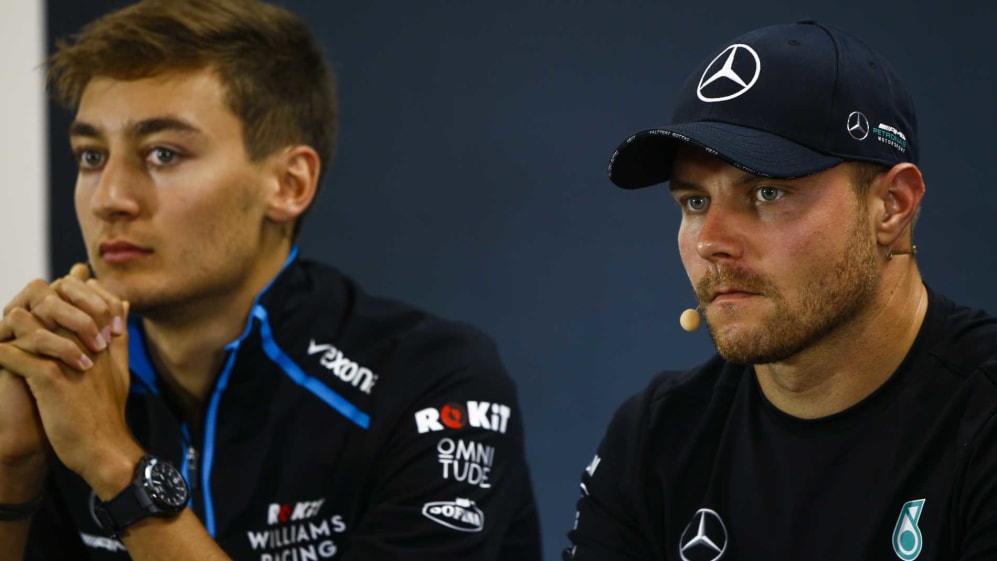 Daniil Kvyat
If Russell goes, and Bottas doesn't sign with Williams, former Red Bull and Toro Rosso/AlphaTauri driver Daniil Kvyat is in the running.
The Russian, currently Alpine's reserve driver, is super keen on a racing return and has recent F1 experience that would be valuable to the British team, who can now afford to make driver decisions based on talent.
Kvyat, 27, would be highly motivated – and will be keen to prove himself after being let go by the Red Bull family for the second time. On his day, he can be fast, too.
Nico Hulkenberg
Another potential replacement for Russell is Nico Hulkenberg, who scored his one and only pole position in 182 Grands Prix with Williams in Brazil in 2010.
The German is of interest to Alfa Romeo, too, and fancies a racing return after getting a taste as a super sub for Sergio Perez and then Lance Stroll at Racing Point last year.
I understand he turned down Williams before, when they were well off the back of the pack, but is excited by the project owners Dorilton have put together.
He's a very safe pair of hands and has the ability to jump in and be quick and consistent immediately, as he proved last year.
Alex Albon
With Red Bull increasingly likely to stick with what they've got, both at their works team and AlphaTauri, that leaves reserve Alex Albon with a big decision to make.
He has done a stellar job in his back-up role this year, coping well after his demotion, and the team would love to keep him doing more of the same in the future.
READ MORE: Alex Albon on life as Red Bull's reserve - and his chances of returning to the F1 grid in 2022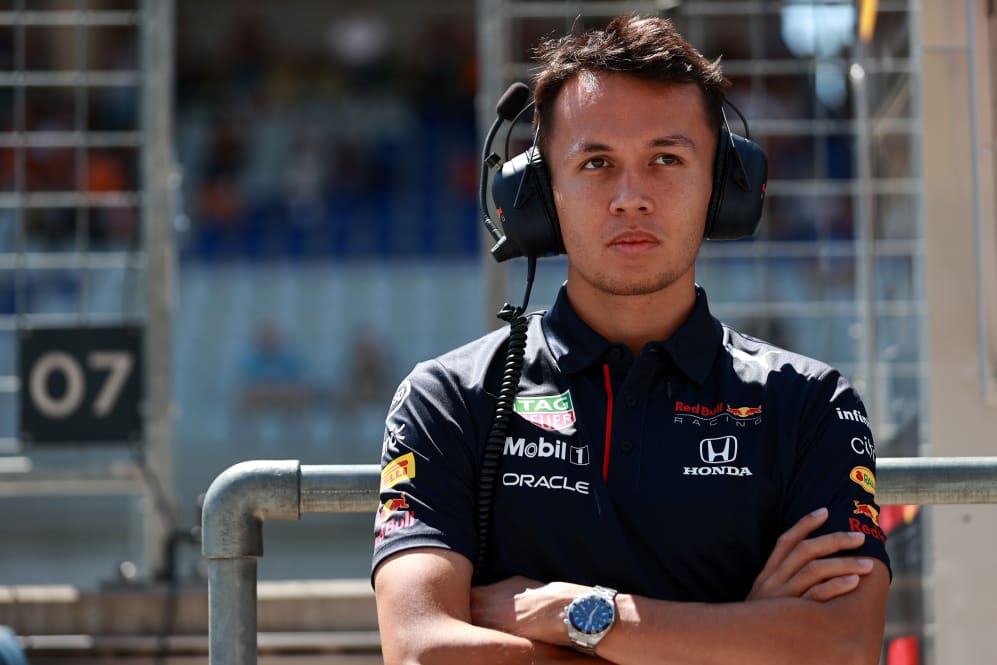 But the 25-year-old craves racing and feels like F1 is unfinished business. That's why he's actively engaging with talks with Williams – as well as Alfa Romeo – to see what's possible next year.
He's learned a lot since he lost his race seat and has the hunger to prove he's got what it takes to be successful. While not top of the list, he remains a possibility.
READ MORE: What will Alfa Romeo's 2022 line-up look like?
Nicholas Latifi
Driving alongside Russell, who is highly-rated within F1 and almost won his maiden Grand Prix when standing in for Hamilton at Mercedes in Bahrain last year, would not be easy for anyone.
And while Latifi has been consistently outperformed by the Briton throughout their time as team mates, he has gradually closed the gap and showed in Hungary that when an opportunity arises, he has what it takes to get the job done.
His qualifying performances need work, but his race pace is strong – and he is well liked within the team. Sources say that, as things stand, he's likely to retain his seat next year.
Guanyu Zhou
Guanyu Zhou, currently second in the F2 championship, is a contender for both a seat at Williams and Alfa Romeo. The Chinese driver seems to have a good turn of speed, solid race craft and is very marketable.
He lacks the experience that Williams are after, but does bring financial backing if the team – with extra funding always of benefit to racing teams, especially for those still operating under the budget cap.
With limited opportunities at Alpine – he's part of their junior programme – both Zhou's team and the Alpine management are supportive of trying to progress his career, even if that means with another team.
He's an outsider though, given his lack of experience versus the other contenders.
READ MORE: The biggest shock, their top three drivers, and a bold prediction – Our writers on the first half of the 2021 season