Alfa Romeo hopeful of overhauling Williams in standings despite rivals scoring big in Hungary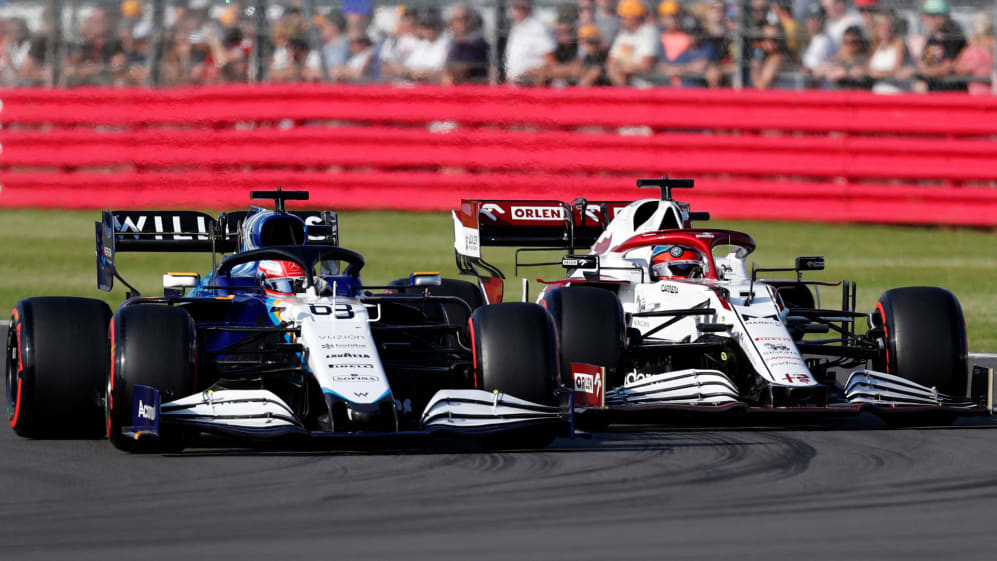 The Hungarian Grand Prix felt like a win for Williams, and for good reason as they vaulted above rivals Alfa Romeo in the standings to P8. Alfa Romeo's F1 Head of Trackside Engineering, Xevi Pujolar, has said it won't be easy to turn around the team's 7-point gap to Williams in the second half of the season – but he maintained that it's certainly possible.
After Nicholas Latifi took P7 and George Russell P8 in Hungary, Williams now have 10 points to Alfa Romeo's three in the standings – despite the British team having finished P10 in the championship for the last two years. Pujolar pondered the scale of Alfa Romeo's uphill task against Williams after his team took just one point from the last round.
READ MORE: 17-year-old rising star Theo Pourchaire says Alfa Romeo F1 test debut a 'dream come true'
"It will be not easy, but I think it's possible and we'll try," said the Spaniard. "I think at the end of the day it could have been much worse from where they were at the beginning so I'm still happy."
He explained that Alfa Romeo's hopes, with both Antonio Giovinazzi and Kimi Raikkonen having made Q2 on Saturday, were almost nixed after the Lap 1 chaos: "After the first lap, when we had this big crash incident in Lap 1, the positions that [Williams] had and even [though] we did a decent result in qualifying – we wanted to have both cars in Q2, we wanted to have both cars in front of the Williams so we achieved that and said: 'OK we are very well positioned' – and after Lap 1 everything was just gone."
The race turned on its head for Alfa Romeo thereafter, when Raikkonen was released into Nikita Mazepin's Haas during the Lap 4 pitstops during the race restart – yielding a 10-second time penalty – and then Giovinazzi was burdened with a 10s stop-and-go penalty for speeding in the pit lane.
"Still, we had a chance even though they [the Williams] were both ahead… but both of our cars had a penalty so that was even more challenging. Now the difference in points is not huge and we still have a lot of races to do, so I think we can do that," added Pujolar.
And the Alfa trackside engineer denied that his team needed a chaotic race like Hungary to overhaul Williams in the championship and bounce back from P9 in the standings.
"I think, under normal racing conditions we could achieve – not in one go – but if we had only three or four races left, probably [not]. But with multiple races to go then it's achievable," he said in Hungary.
The Belgian Grand Prix follows the summer break and, while Raikkonen started sixth there in 2019, neither he nor Giovinazzi have scored points at Spa-Francorchamps for their team.
TREMAYNE: From almost flipping burgers to winning a Grand Prix – why no one can begrudge Ocon's victory