'It's nothing to do with Max' – Wolff on Mercedes' protests, why they didn't appeal, and why Hamilton will come back stronger in 2022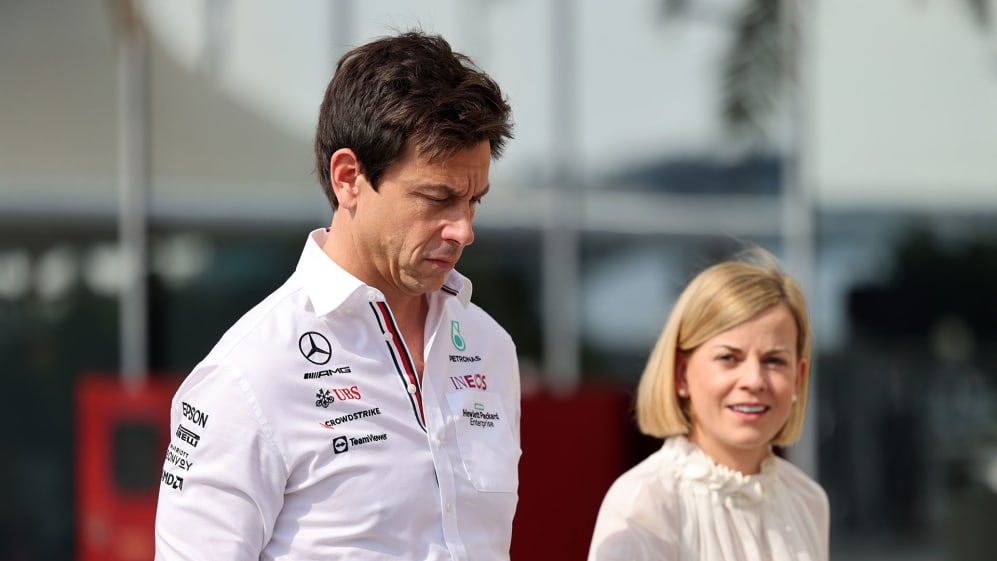 Toto Wolff has told the media that he doesn't think he'll ever get over the pain of Lewis Hamilton losing out on the 2021 drivers' championship, following the controversial conclusion of the Abu Dhabi Grand Prix.
Max Verstappen was crowned 2021 world champion following a dramatic final few laps in Abu Dhabi, which saw Verstappen pit under the Safety Car for new soft tyres as leader Hamilton stayed out – with Verstappen then able to attack Hamilton on his fresher rubber on the final lap to claim the victory that assured him of the title.
READ MORE: Mercedes won't pursue appeal of Abu Dhabi stewards decision, as FIA announce investigation
Wolff didn't speak to the media in the aftermath of the race, as Mercedes lodged a pair of protests against the outcome of the race – both of which were later dismissed by the stewards. But in a media call on Thursday, Wolff revealed his "disbelief" at the events of Sunday evening.
"To be honest, I still today, I can't even understand what was happening. I'm in disbelief," said Wolff. "For me it still feels so real… [and] to be honest, for me that still seems like a nightmare, and that's why I was in total disbelief on Sunday, and I'm still until today.
EXPLAINED: Understanding one of the most chaotic, controversial title showdowns in F1 history
"I would have been totally okay with Max and Red Bull winning the championship on Sunday," added Wolff. "And this situation is nothing to do with Max. He is a worthy champion, his driving is exceptional and Red Bull are fierce competitors, and I have the greatest respect [for] the people working there.
"So it has nothing to do with them. But I would have loved to sit here and avoided all these discussions."
Earlier on Thursday, Mercedes announced that, having lodged their notice of intention to appeal the stewards' dismissal of their protests on Sunday, they would no longer be pursuing the matter. That came in the wake of a resolution by the FIA to set up a commission to investigate and analyse the events of the Abu Dhabi Grand Prix – with Wolff revealing why Mercedes had opted not to go ahead with the appeal.
"We had a good dialogue with the FIA over the last few days," said Wolff. "The commission that [has been] set in place, I have trust and faith that we will formulate together, with all competitors, the drivers and the other teams, the right decisions and actions to avoid such a scenario in the future.
READ MORE: No title, fewer wins and poles – but here's why 2021 was Lewis Hamilton's best season in F1 yet
"I have confidence because we will all be pulling on the same rope and in the same direction," added Wolff. "I've had feedback from the teams and from the drivers, I had assurances from Peter Bayer [the FIA's Secretary General for Motor Sport] and Stefano [Domenicali, Formula 1's President and CEO] that in the next weeks and months, we will close the gaps [in the understanding of the regulations] that have opened up more and more over the last few years.
"We believe we had a very strong case," added Wolff. "But... there's a difference between being right and gaining justice… And I think these situations, as painful as they are, are also an opportunity to make the sport better."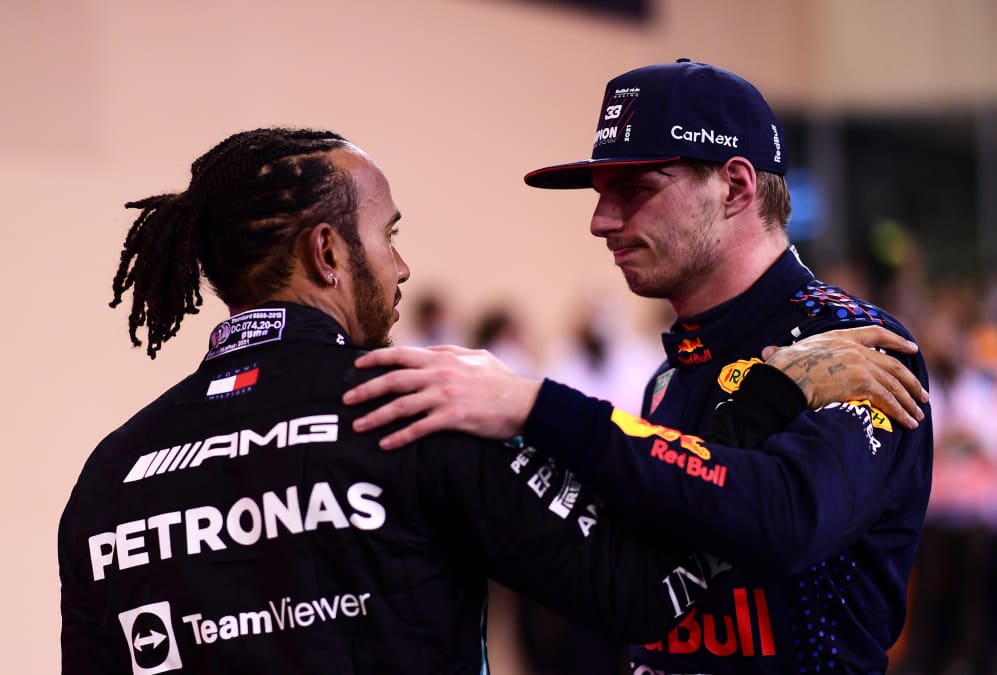 Hamilton has also kept a low profile since Sunday, other than to go to Windsor Castle to receive his knighthood from Prince Charles on Wednesday .
And Wolff – who, along with Hamilton, will not attend Thursday evening's FIA Prize Giving Ceremony, with Mercedes' record eighth constructors' trophy to be collected by Chief Technical Officer James Allison – said that, despite the disappointment of losing the 2021 title, he expected Hamilton to be back in 2022.
READ MORE: Seven-time F1 champion Sir Lewis Hamilton knighted at Windsor Castle
"It's going to take a long time to digest what has happened on Sunday," said Wolff. "I don't think we will ever [get] over it, that's not possible, and certainly not him as a driver.
"I would very much hope that Lewis continues racing, because he's the greatest driver of all time," added Wolff. "When you look at it from the point of view of the last four races, he dominated.
"So we will be working through the events over the next weeks and months and I think as a racer, his heart will say 'I need to continue' because he's at the peak of his game. But we have to overcome the pain that was caused upon him on Sunday."