Feature
IT'S RACE WEEK: 5 storylines we're excited about ahead of the 2023 Canadian Grand Prix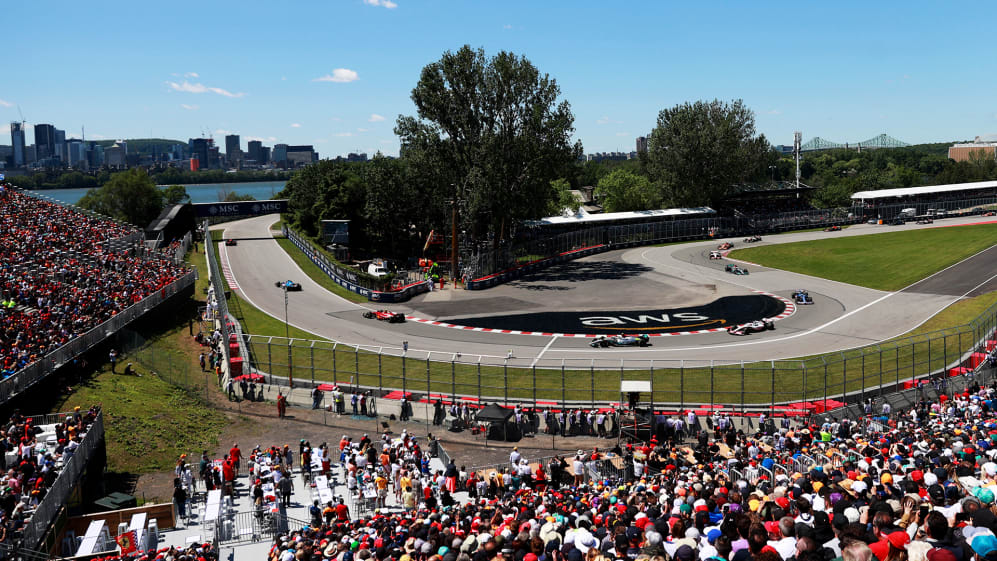 The European season might have kicked off over the past few weeks but there's a brief interlude for one of the highlights of the year as the paddock heads across the Atlantic to Canada. As Max Verstappen's domination continues the field is jostling for position behind him, and here are some of the main talking points ahead of Montreal...
Can Mercedes consolidate P2?
It was Verstappen and Red Bull who again set the standard in Barcelona last time out, with the Dutchman topping every practice session, taking pole position, leading every lap and setting the fastest lap on his way to victory.
READ MORE: Hamilton points to 'something in the pipeline' for Mercedes as he eyes Red Bull fight by end of season
But just behind him, there was further intrigue among the chasing pack, as we saw the more obvious impact of the Mercedes upgrades that had been introduced in Monaco a week earlier. The new sidepods were just one clear visual change, but the whole package performed well in race trim in Spain, particularly on tyre life.
Mercedes are looking to recover from a disappointing start to the year and there were encouraging signs on a track that was always expected to suit Red Bull, with Lewis Hamilton easing his way into second place while George Russell had the pace to climb from 12th on the grid to third at the chequered flag – the first double podium for any team except Red Bull this season.
The fight to be Red Bull's nearest challenger is one we've seen ebb and flow a lot this season, so will Montreal see Mercedes firmly claim that position, or will it continue to fluctuate from track to track?
Hamilton's new contract
The overall competitiveness of the 2023 car is not the only storyline surrounding Mercedes at the moment. No, perhaps a bigger one is the ongoing situation around Hamilton's contract.
Hamilton's current deal expires at the end of this season – and all of the indications from both sides are that he will extend his stay, especially after he was quick to dismiss any serious interest in a potential Ferrari offer when asked about the topic in Monaco.
READ MORE: Hamilton offers fresh Mercedes contract update as he prepares for meeting with Wolff
At that point, Hamilton was relying more on his support team to lead negotiations, but after the race in Barcelona, he revealed he would be talking to Team Principal Toto Wolff directly himself in the following days in order to try and finalise the deal.
It could well be that both Hamilton and Wolff reached an agreement and are yet to make an announcement – especially as teams like to time such positive news strategically – but if there are still details to be ironed out, then it's certainly going to be a topic both sides are asked about as the weekend unfolds in Canada.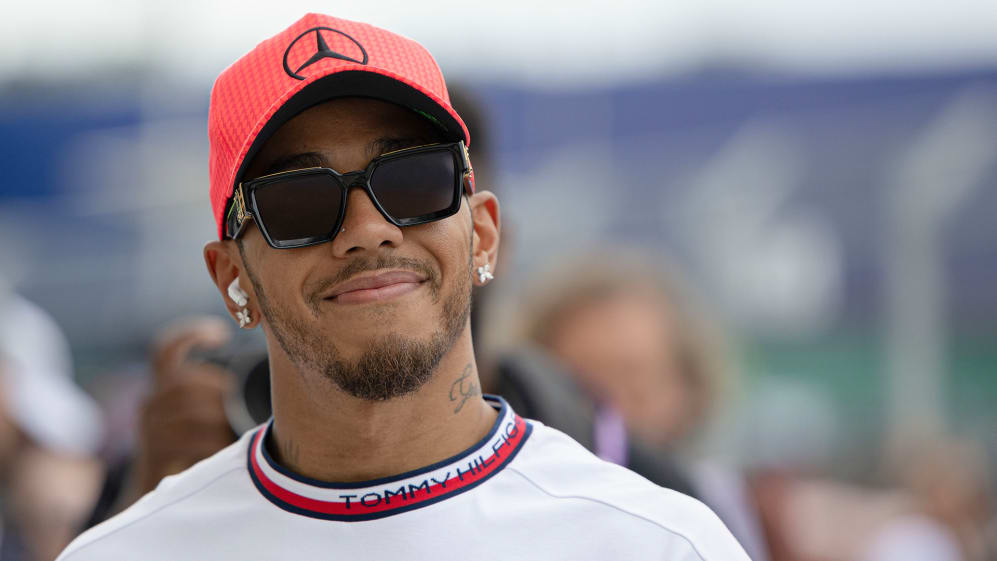 Aston Martin's upgrade plans
The only driver older than Hamilton on the grid – Fernando Alonso – has also been vocal about his team's situation in recent weeks, but more in the tone of trying to encourage Aston Martin after their extremely impressive start to this season.
Aston leapt from a midfield team to provide the most consistent threat to Red Bull in the opening races, but now see the likes of Mercedes and Ferrari threatening to move ahead of them once again.
READ MORE: 'We would be happy with that' – Krack offers his thoughts on how long Alonso could stay at Aston Martin
That's mainly based on the example of Spain, where Mercedes looked so strong and a Ferrari upgrade saw Carlos Sainz able to qualify second and finish fifth, still getting the better of both Aston Martins.
Ahead of that race, Alonso had said Aston needed to increase their rate of development in order to keep up with such strong rivals – an area the team are still trying to evolve themselves amid heavy investment – and in Canada there will be an upgrade that Team Principal Mike Krack describes as "a step" as they look to hit back after Spain.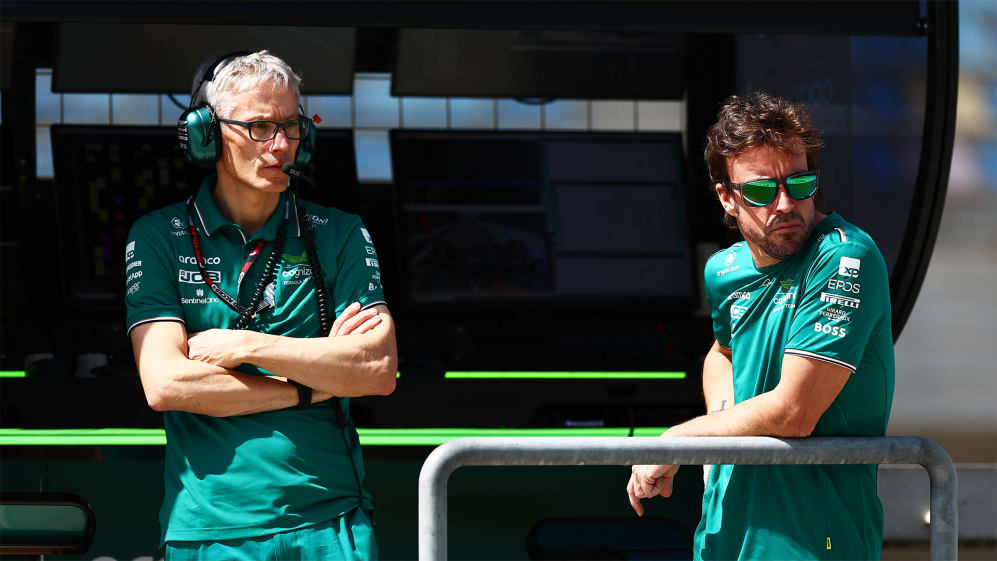 A reunion at Sauber
Speaking of developments, there have also been some in terms of technical personnel moving around, specifically at Alfa Romeo over the past week.
Current Technical Director Jan Monchaux is to be replaced by former McLaren Technical Director James Key on September 1, marking a return to the team that Key left in 2012 when it was simply known as Sauber.
ANALYSIS: Why Andreas Seidl chose to reunite with James Key as Sauber prepare for Audi transition
Although Key left McLaren earlier this year as part of a technical restructuring, he remains highly-rated by his former Team Principal at Woking in the form of Andreas Seidl. Seidl himself swapped McLaren for Sauber at the end of last season ahead of the arrival of Audi in 2026, and has now secured the signature of Key to reunite the pair at Hinwil.
There is significant investment in personnel ongoing in Switzerland and Seidl clearly feels Key is the man to lead the technical team, with the move making for a fascinating dynamic between Sauber and McLaren, as the latter's previous senior management combination will take on the new organisation that CEO Zak Brown has installed.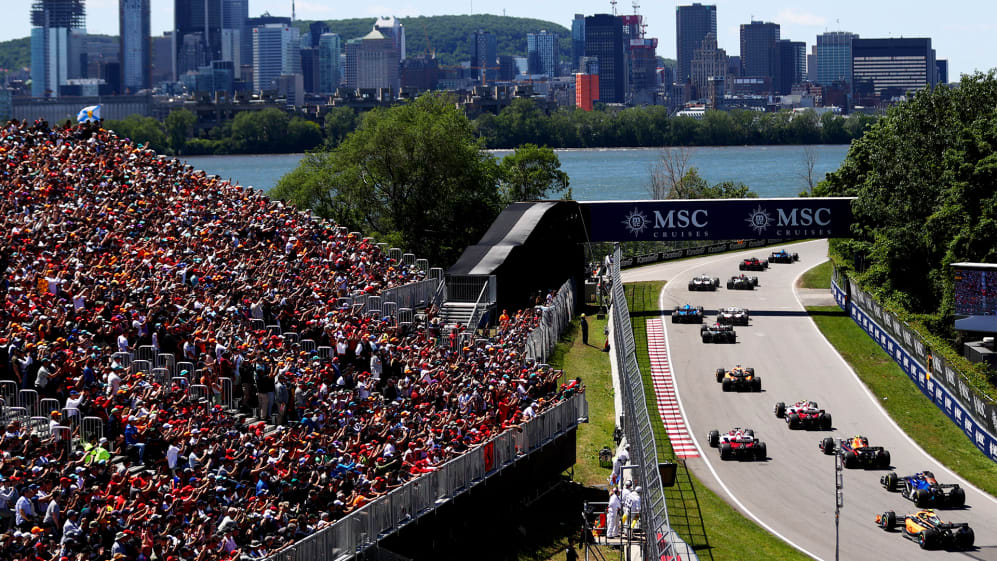 A huge crowd at an awesome track
There's no doubt about it: the visit to the Circuit Gilles Villeneuve is one of the highlights of the season. As a city, Montreal really embraces Formula 1 and the city centre's streets are regularly packed with F1 fans throughout the weekend.
Those fans regularly make for a brilliant atmosphere at the circuit, too, where nearly 340,000 turned out over the three days of action in 2022, and a similarly huge crowd is expected this time around.
THE FIRST WIN: David Tremayne remembers the magical day in Montreal when Lewis Hamilton became a Grand Prix winner
Part of the attraction is the test that the track provides, with the high-speed nature of the circuit punctuated by chicanes or lower speed corners, and often with little run-off on the exit.
Concrete walls such as the Wall of Champions – infamous for the fact it saw world champions Michael Schumacher, Jacques Villeneuve and Damon Hill all retire after hitting it in the same race in 1999 – line the outside of some corners and are ready to punish any mistakes.
The long straights also open up slipstreaming and overtaking opportunities, meaning drivers have to be perfect to keep a rival at bay when under pressure, just as Verstappen managed to do against Sainz a year ago.