Feature
IT'S RACE WEEK: 5 storylines we're excited about ahead of the 2023 Las Vegas Grand Prix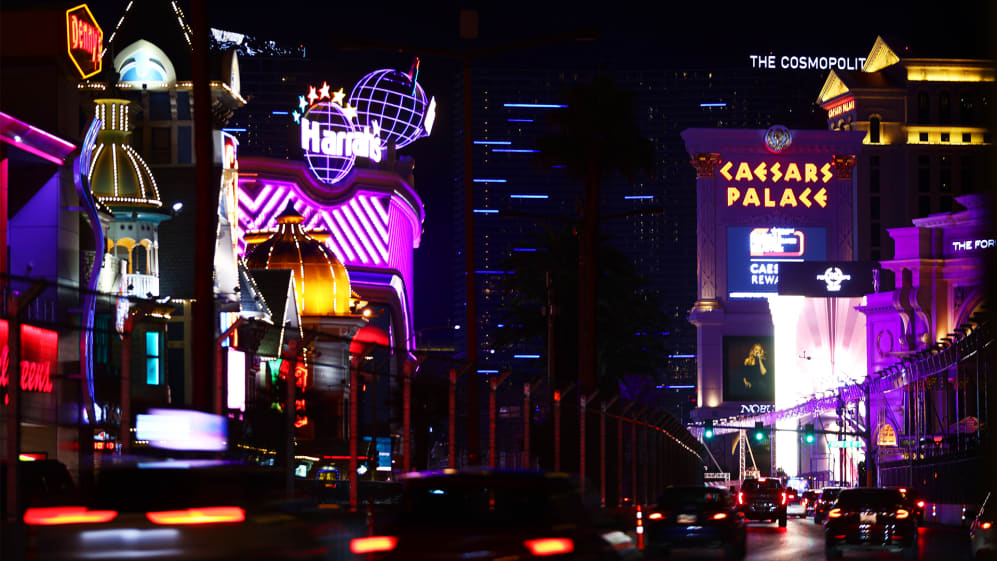 It's finally here, the newest addition to the Formula 1 calendar and undoubtedly one of the most spectacular locations for a race. As the final two rounds of the season kick off back in the United States, here are some of the topics we think will be doing the rounds in Las Vegas.
It's Vegas, baby!
You're probably going to be tired of hearing that by the end of the week, but there's so much excitement for Formula 1 to be heading to Sin City, and specifically Las Vegas Boulevard – or The Strip as it's more widely known.
It has been a huge undertaking to try and pull this race off, and it's guaranteed to be a spectacle simply thanks to the location. Racing between iconic resorts that will be lit up in all their splendour on Saturday night is going to look epic, and as you can imagine there's plenty happening around the race itself too.
BARRETTO: Why the Las Vegas Grand Prix could be the greatest show on Earth
It'll all officially kick off with the opening ceremony on Wednesday night – featuring a long list of legends from the world of music alongside the drivers themselves – before the track action starts on Thursday evening ahead of the night race on Saturday.
A track with racing in mind
As much as the location of the Las Vegas circuit is amazing, the track layout has also had good racing as one of its priorities throughout the planning phase.
The pit and paddock complex has been specifically built just for this race, and is going to provide a stadium-like feel to the opening part of the lap. But then comes a long straight down towards the Sphere – another spectacular feature of the location – and this is where the first DRS zone is set to be that will provide plenty of overtaking opportunities into the braking zone at Turn 5.
PALMER: How do F1 drivers prepare for an all-new race like Las Vegas?
From there, a technical section and sweeping wide chicane leads into Turn 12 and the left-hander onto The Strip, where there is a flat-out run of over a mile – and nearly two kilometres – through the slight kink at Turn 13 before the heavy braking for a three-part chicane at Turns 14-16.
That layout is set to see top speeds that can rival Monza, but also should mean plenty of overtaking opportunities either using DRS or on the brakes at the end of the two long straights. And Turn 1 could see plenty of action as well.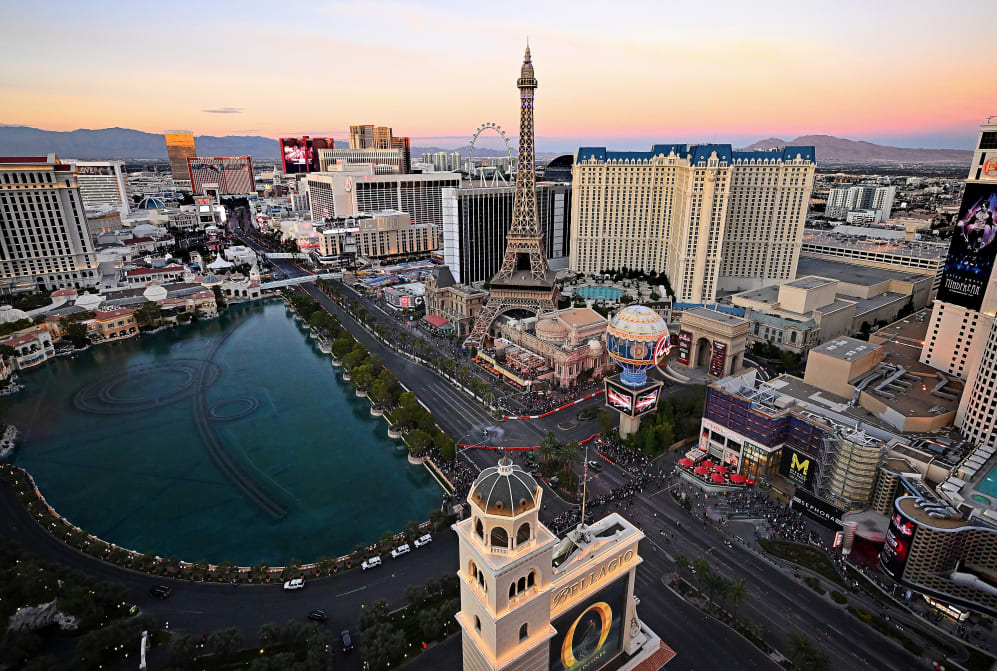 Driver battles hotting up
As we close in on the end of the season, the fight for final positions is only becoming more intense, with just Abu Dhabi to go after Las Vegas.
Second place is looking more secure for Sergio Perez after Interlagos, but that was a surprisingly uncompetitive weekend for Mercedes – and if they return to the form they had prior to Brazil, then Lewis Hamilton will hope to close the gap again to keep the outcome uncertain heading to the final race.
READ MORE: Ferrari unveil special livery for Las Vegas Grand Prix in nod to 70s 'golden age'
With the margin currently standing at 32 points, anything less than Hamilton outscoring Perez by seven points will guarantee the Mexican second place (if they end the season tied then Perez comes out on top by virtue of having two wins this year).
But Hamilton also needs to be wary of two resurgent drivers in the form of Fernando Alonso and Lando Norris. Alonso looked a real threat for second overall until the latter part of the season as Aston Martin's form faded, but his third place in Brazil has brought him that bit closer again, while Norris has finished second six times in the past 11 races.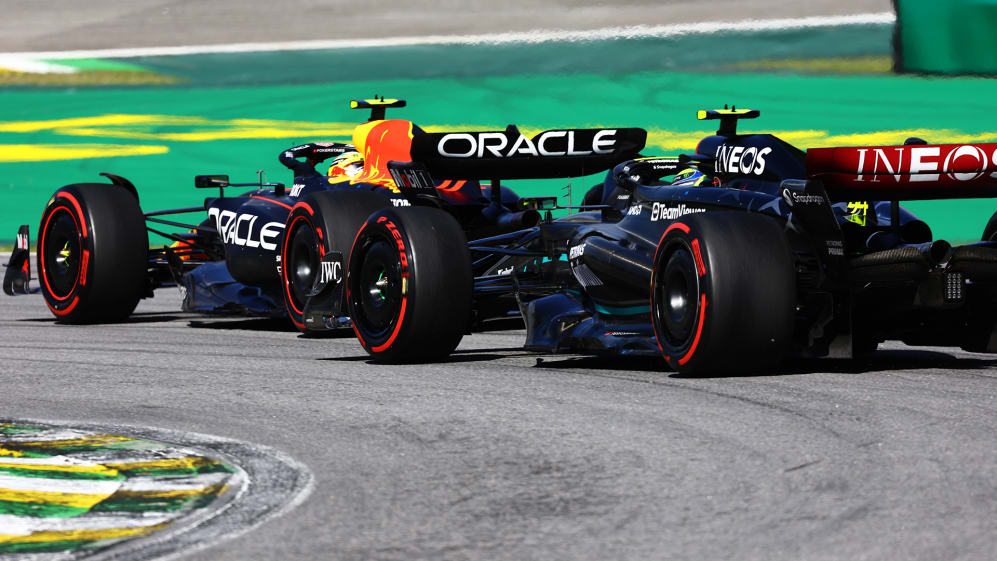 Constructors' championship permutations
The mentions of both Alonso and Norris above also unsurprisingly point to Aston Martin and McLaren being two teams to keep an eye on. The fight for fourth between the two teams only seemed to be heading one way in recent races but Aston Martin's excellent response in Brazil has just added to the intrigue.
McLaren actually outscored Aston by a point at Interlagos but it was a show of what Alonso and Lance Stroll are capable of when the car is working, and their straight-line speed was impressive, which will be needed once again. McLaren have been strong almost everywhere since upgrading their car in Austria and adding to it in Singapore, but Las Vegas is an unknown for everyone.
READ MORE: Max Verstappen, Daniel Ricciardo and Anthony Joshua join the Las Vegas GP celebrations with F1 23 free to play
It's an even closer battle for second place in the constructors', with Mercedes leading Ferrari by 20 points heading into the final two rounds, but with the gap having slowly but surely come down since the summer break. Ferrari felt there were points left on the table at the last race after Charles Leclerc was unable to start, but their form since August suggests it's a contest that is set to go right to the final round.
But there's plenty more at stake up and down the grid, with AlphaTauri's recent form closing the gap to Williams in seventh to just seven points. But Williams have been earmarking Vegas as a venue they could be strong, so it could be a pivotal weekend in that fight, too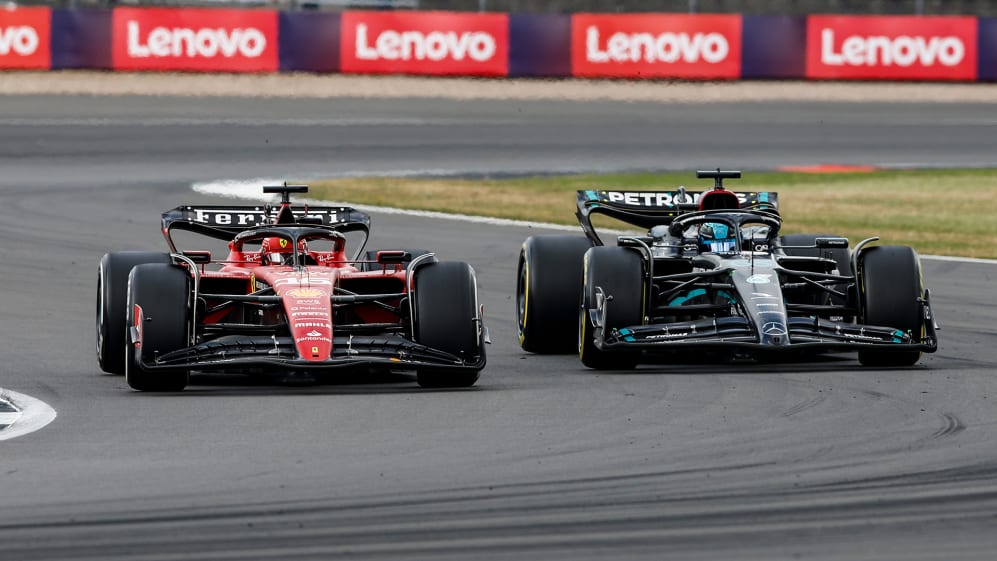 The Netflix Cup
The drivers' and constructors' championships are not the only competitive battles to keep an eye on this week, either.
On Tuesday afternoon, four drivers will likely be feeling even more nervous than they do ahead of a race when they team up with golf professionals to compete in the inaugural Netflix Cup, the first ever live televised sporting event on Netflix.
READ MORE: Everything to know about the Netflix Cup – Confirmed pairings, timings and how to watch
Lando Norris, Carlos Sainz, Pierre Gasly and Alex Albon will be partnering with one of the four pros – Rickie Fowler, Collin Morikawa, Max Homa and Justin Thomas – in the matchplay tournament that will be held at the Wynn Golf Club.
Pairing the stars of Drive to Survive with the Netflix golf documentary Full Swing, it's an eight-hole match, with the top two teams then advancing to a final ninth hole to decide the winners.
It means the rivalries will already be building up long before any track action starts. But it's also highly likely that the winning driver is going to be making sure everybody knows about their success for the remainder of the weekend.