'It's the best track in the world' – Drivers revel in F1's return to Suzuka
F1 made an eagerly-anticipated return to the Suzuka circuit on Friday after a two-year hiatus as the first track action of the Japanese Grand Prix weekend took place, with drivers sharing just how excited they were to be back.
The figure-of-eight circuit, which originated as a Honda test track and first featured on the F1 calendar in the 1970s, is one of the most popular venues amongst drivers and fans thanks to its sweeping corners and challenging technical sections.
READ MORE: Russell leads Hamilton in Mercedes one-two in wet second practice at Suzuka
With the Covid-19 pandemic forcing Suzuka and Japan off the roster for the 2020 and 2021 seasons, this weekend marks a welcome comeback with a new generation of F1 cars that will be pushed to the limit by the grid of 20 drivers.
And, after Friday's pair of practice sessions, both held in wet conditions, the field enthused over the challenge of driving at Suzuka again and savoured the prospect of dry weather on Saturday.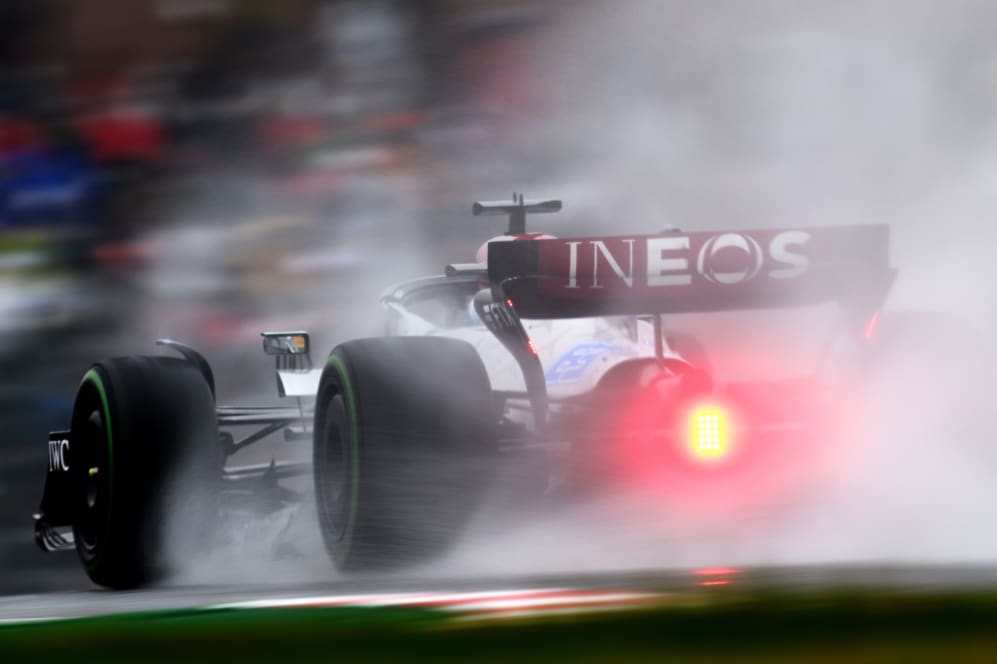 "[It's] amazing to be back. The circuit's just so iconic [and it's] definitely one of the best in the world. That first sector's just so fast, so flowing, [it's] always a joy to drive, and the fans, I forgot how enthusiastic they are here," said Friday pace-setter George Russell.
Lewis Hamilton, who ended the day second quickest behind team mate Russell, noted Suzuka's rich history and the many dramatic moments that have taken place on its tarmac over the years.
"It's always special when you do your first lap out; you think of all the legends," explained the seven-time world champion.
READ MORE: Russell and Hamilton play down hopes for rest of Suzuka weekend despite topping FP2
"You come up to the last chicane thinking about Ayrton [Senna] and [Alain] Prost crashing, and Turn 1, and that you are driving through a space – a point on the circuit – which has so much history. In that moment, you think how privileged you are to be in that position.
"Otherwise, it's cool to see the fans here, and the track's just really cool to drive. It's still fun; it's just not as fun as when it's dry!"
Sergio Perez, who backed up team mate Max Verstappen in a Red Bull three-four result in FP2, put Suzuka above all others on his list of favourite circuits.
"This track is always a challenge. Even if it's wet, it's more of a challenge. It's great – it's the best track in the world, definitely," said the Mexican.
McLaren driver Daniel Ricciardo agreed with Perez that, despite the persistently wet conditions on Friday, it was a joy to drive his car throughout FP1 and FP2.
READ MORE: 'We'll be starting from zero tomorrow' – Verstappen intrigued by changeable Suzuka weather conditions
"This morning, getting out there, the first lap we did was on extreme [wet tyres], and even in those conditions, I was still really, really enjoying it," Ricciardo commented.
"I mean, some circuits, they only really work in the dry when you push the car, but here, the first sector, it still gives you that satisfaction in these conditions, so I'm very, very happy to be back."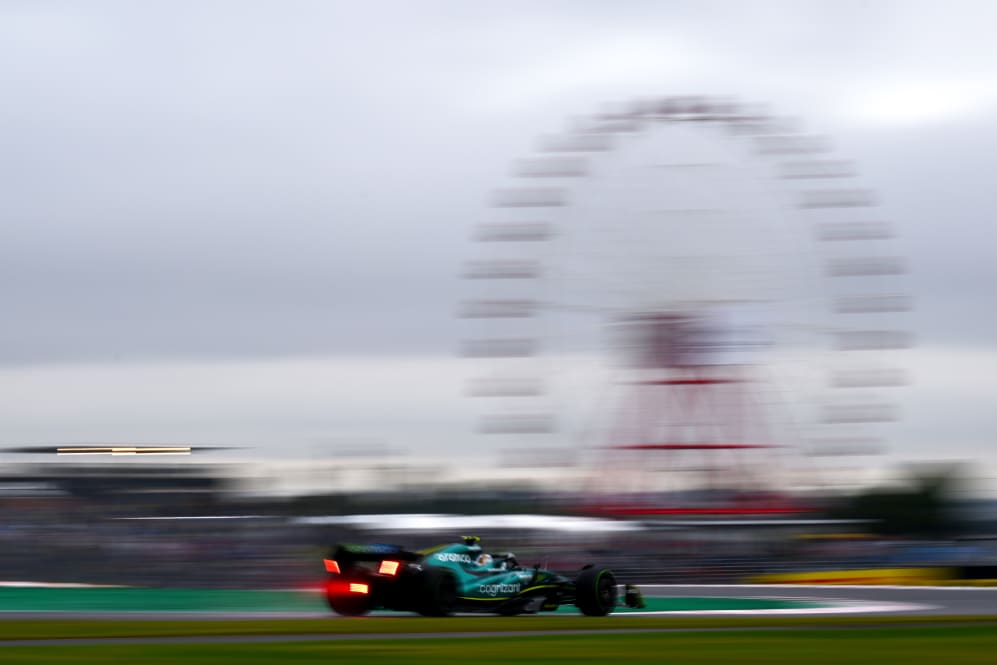 Sebastian Vettel, having declared that he would "seriously consider" a one-off return at Suzuka following his retirement from F1, was spiritual in his praise of the venue.
"I will [miss this track more than others] probably, yes. It's just everything that is special around this place. Starting with the track, which I don't know, it must have been designed by god, by the gods," said the four-time world champion.
"I don't know, whoever is up there or out there, had a touch on Suzuka, and then the fans put the icing on the cake in terms of atmosphere and passion. It makes us feel very, very special [and] definitely it will be missed."
READ MORE: Rain forces Pirelli's planned Japanese GP tyre test to be moved to Mexico weekend
Fernando Alonso, who topped FP1, thinks the forecasted dry weather on Saturday will add to an already "perfect" start to the weekend.
He declared: "I love driving here. Even in wet conditions, it was a very fun day. The high-speed corners, the grip is very high, the fans – you know, everything was perfect today. Hopefully tomorrow, with a little bit of sun, people will enjoy even more!"