Feature
LONG READ: How much longer can Lewis Hamilton stay on top?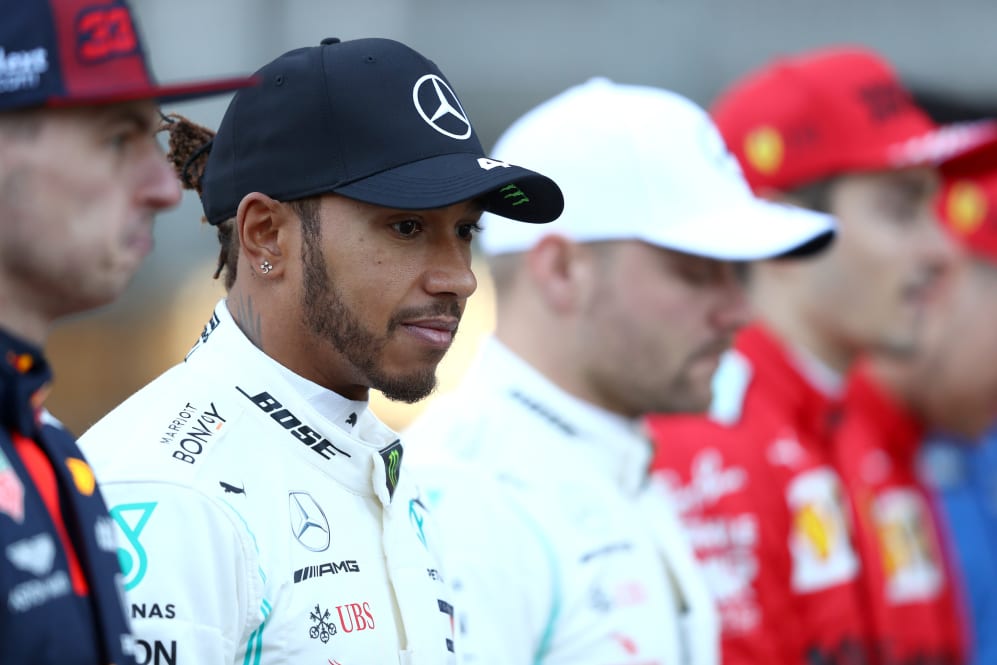 Lewis Hamilton is in the midst of a fight he cannot win. This is the 'generational' battle so many great athletes face, the struggle to stay on top against the twin foes of age and the ever-improving rising stars pressuring him to loosen his grip on Formula 1 supremacy.
The only 'victory' for Hamilton is extending the fight because, eventually, you will be deposed. No matter how good you are, every empire crumbles, even those of an undisputed all-time great such as Hamilton. The question is, how long can Hamilton stay on top?
READ MORE: 'I've always had a target on my back' says Hamilton as he prepares to defend title
On current evidence, his fall is not imminent. Hamilton starts 2020 as favourite for a record-equalling seventh world championship and there's no sign his appetite for self-improvement is waning. In fact, that desire not only to leave no stone unturned, but to flip each one a few more times just to be sure, is a relatively late addition to his armoury. To understand why, you have to look back to 2016 and his title defeat to team-mate Nico Rosberg.
Then, Hamilton was the stronger performer over the season but lost the title due to a combination of having half of the significant Mercedes power unit problems suffered that season and his own occasional underperformance. He realised that it's not enough being certain you are the best, you have to battle for every single point to eliminate the capacity for bad luck to cost you the ultimate prize.
Outstanding as Rosberg was, had Hamilton performed better in Azerbaijan, or avoided the occasional bad start, he could have been champion. He's a relentless self-improver, as a result.
"Everybody has weaknesses and every year I work on those," said Hamilton last year. "One year it can be one thing and the thing that was off the other year could be a strength. It's all about trying to find the best average of your capabilities. You're going to have weak points but you just have to work on them. The smallest mistake or weakness we have is magnified because we are so close, just like in golf or tennis."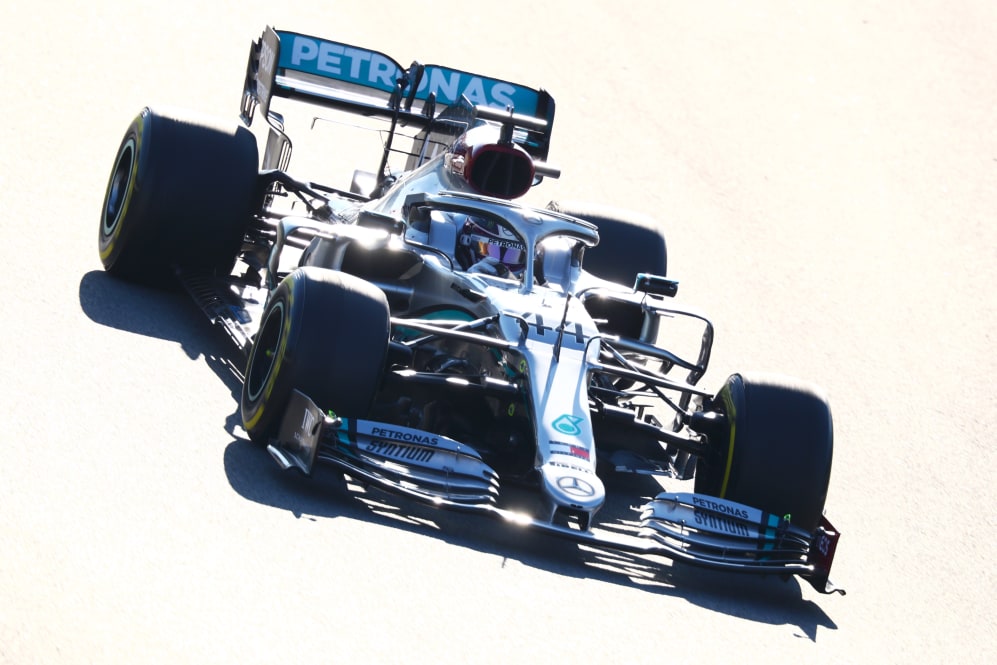 Lewis Hamilton: Wins per season
| Season | Number of wins |
| --- | --- |
| 2007 | 4 |
| 2008 | 5 |
| 2009 | 2 |
| 2010 | 3 |
| 2011 | 3 |
| 2012 | 4 |
| 2013 | 1 |
| 2014 | 11 |
| 2015 | 10 |
| 2016 | 10 |
| 2017 | 9 |
| 2018 | 11 |
| 2019 | 11 |
The sustained win rate since 2014 has carried Hamilton to within seven victories of Michael Schumacher's record of 91. Should Hamilton even match his worst haul of the hybrid era in 2020, the record will be his. On top of that, his potency as a title-winning force remains strong with an average haul of 19.4 and 19.7 points-per-race over 2018 and '19 respectively. Even in 2014, when Mercedes were at their most dominant. the figure was only fractionally higher at 20.2.
Hamilton's point about the best 'average' of his abilities is key to understanding where he can improve. There's no specific area of his game that can be considered anything other than strong, but every year different facets are tested. Last year, Hamilton had to focus on improving his command of the wider picture of the race and further improving tyre management.
READ MORE: Our writers' predictions and hot takes on the new season
This was particularly important given the Mercedes, particularly following the introduction of a major upgrade at July's German Grand Prix, was a patchy qualifier. Eight of his wins came after not starting from pole position, a record. But despite that, Hamilton's laps led tally did not diminish when compared with the rest of the hybrid era. Proof that he's stronger than ever when it comes to overcoming an initial disadvantage while also holding a vice-like grip on the lead once he has it even when outstanding tyre management is required.
It's the ever-improving challengers that could test Hamilton. While he has seen off Sebastian Vettel recently, we've yet to see the battle between him and either Max Verstappen or Charles Leclerc play out. When this happens, new questions will be asked of Hamilton. Recent history suggests he will rise to the occasion and answer them.
Hamilton: Laps led per season
| Season | Laps led |
| --- | --- |
| 2014 | 495 |
| 2015 | 587 |
| 2016 | 566 |
| 2017 | 527 |
| 2018 | 458 |
| 2019 | 511 |