Japan 'definitely my best weekend with Red Bull' says Albon after career-best finish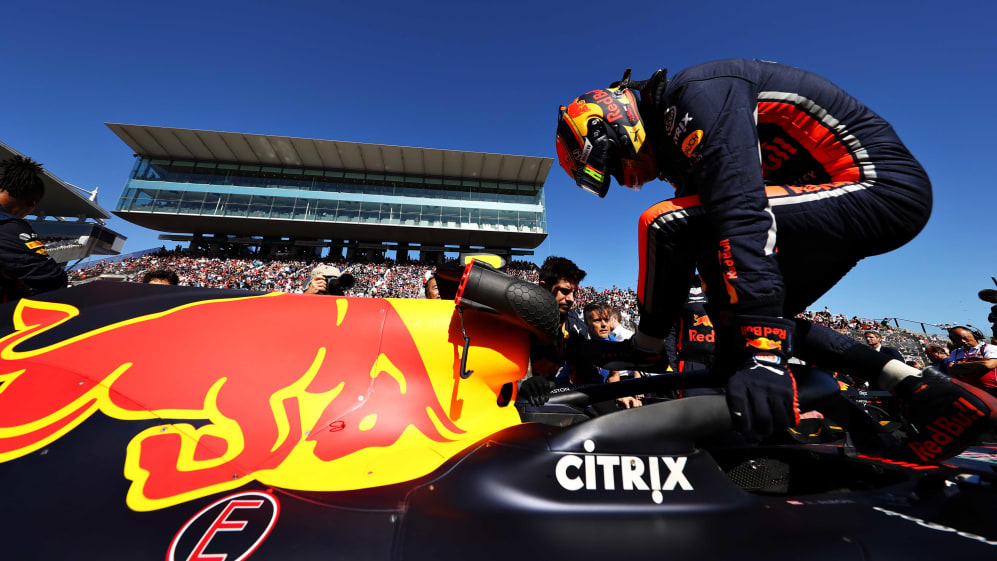 After an impressive qualifying where he matched his illustrious team mate Max Verstappen down to the thousandth of a second, Alex Albon went on to score his best Grand Prix finish to date with fourth in Suzuka. But the Thai driver isn't resting on his laurels in his efforts to make himself a constant threat at the front of the field.
Sunday morning's qualifying resulted in a breakthrough for Albon, who managed a 1m 27.851s in Q3 to match Max Verstappen's own flying effort exactly. The Thai driver was given sixth on the grid due to setting his time later in the session, but nonetheless was pleased with his performance.
"I'm more happy with the qualifying than the race," said Albon at the end of Sunday. "I felt really comfortable and confident [in the car] and when we got to qualifying I felt comfortable to push it."
READ MORE: Verstappen blasts 'irresponsible' Leclerc after Lap 1 contact
I'm still finding my feet but overall I'm happy with my pace and progress
It was only the second time in the five races since he joined Red Bull that both Albon and Verstappen have been able to qualify on merit, with no engine penalties waiting in the wings for either driver. And Albon's Suzuka performance showed a marked improvement from Singapore, when he'd ended up half a second back from Verstappen.
But despite subsequently finishing a career-best fourth, the man who is still in his rookie season wasn't overly happy with his race performance.
"I had a bad start, a lot of wheel spin and I lost two positions, which kind of dictated the race as I spent most of that race trying to get back past the McLarens," Albon said. "We got past in the pit stops and from then on it was just managing the tyres and in no-man's land really."
But although Albon may have been a touch despondent post-race, he was nonetheless convinced that his fifth outing with Red Bull had been his strongest so far.
"This weekend has definitely felt like my best with the team," he said. "Immediately from FP1 I felt comfortable with the car and the balance, which is important for a track like Suzuka where you need a lot of confidence, especially on your first visit!
READ MORE: Brilliant Bottas beats Vettel in Suzuka as Mercedes crowned constructors' champions again
"I'm still finding my feet but overall I'm happy with my pace and progress, and we took a step forward this weekend. Coming into the weekend, we probably wanted more, especially for Honda, and we were close but we just didn't quite have the pace. Now we'll do our homework and hopefully come back stronger in Mexico."
Albon's solid haul of 12 points from the Japanese Grand Prix now puts him within touching distance of Carlos Sainz and Pierre Gasly – the driver he replaced at Red Bull – in the fight for sixth in the drivers' standings.