Feature
Ross Brawn on Perez's penalties, Mercedes' dilemma – and who impressed him most in Austria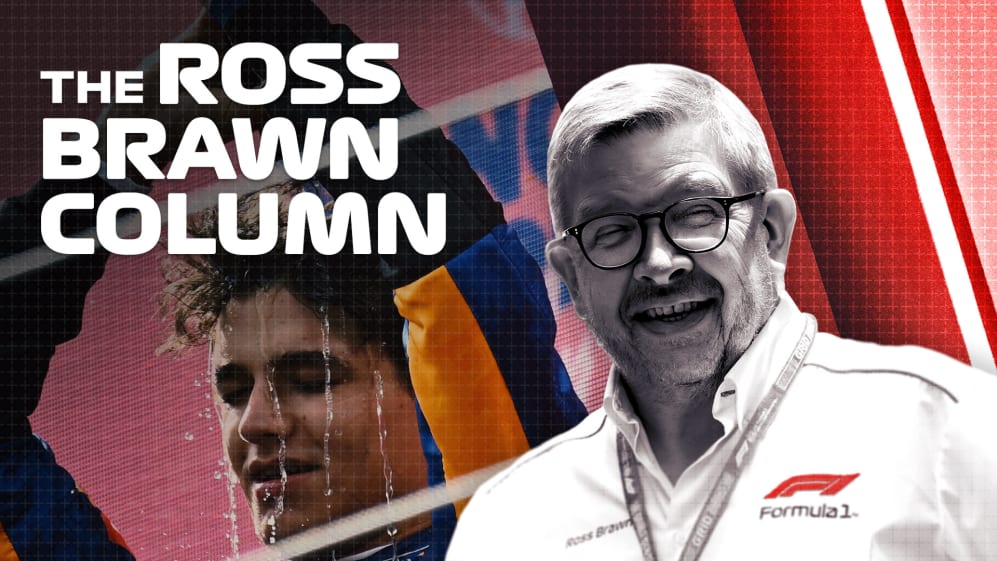 Max Verstappen continued his relentless run of form with a third successive victory in the Austrian Grand Prix as his chief title rival Lewis Hamilton struggled for performance to fall further behind in the championship fight. Formula 1 Managing Director, Motorsport, Ross Brawn discusses the key talking points…
Verstappen proving champion potential
Max is in a really great place right now. He's working well with his Red Bull team and you can see there is a real harmony there.
Red Bull have a strong car and everything is coming together. He's had massive support in Austria but when we go to Silverstone, the support will be the other way around, with everyone cheering for Hamilton.
READ MORE: 'The car was on rails' says Verstappen as he extends title lead with third win in a row
I've said before in this column that we always thought he was world champion material and now he is proving it in spades.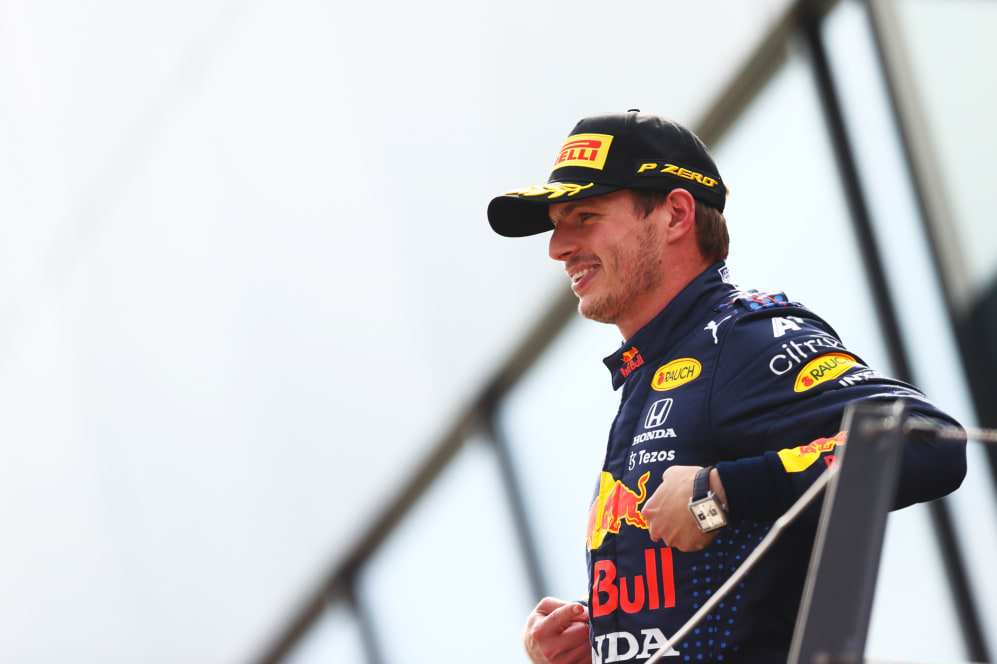 My Driver of the Day – Lando Norris
Based on the weekend as a whole, Lando is my driver of the day. He delivered a sensational qualifying performance and followed it up with a great race.
There were some tough decisions regarding penalties in the race, one of which impacted Lando. No one, including the stewards, want to see penalties and I think they will be debated for a long time. But equally, we can't have unregulated aggression on the track. It's not what we want to see either. Finding that balance isn't always easy.
READ MORE: 'He put himself in the gravel' – Norris hits out at Perez penalty after having to settle for P3
Max was a machine again, but I think Lando was punching well above his weight – and that's what makes him my Driver of the Day.
He was highly rated when he arrived in Formula 1 – and is now consistently delivering on that expectation. The McLaren driver has been constantly evolving this year and seems to have made a major step. He's an amazing talent.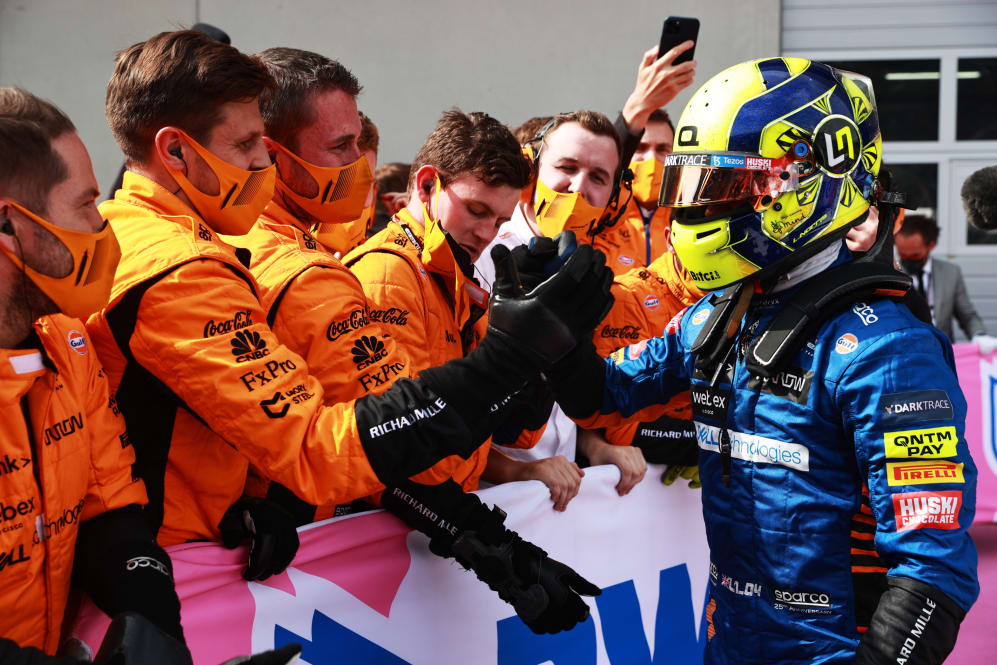 We are blessed with the drivers we have right now. We've got the reference - which is Lewis, and then we've got Max, Lando, George, Carlos, Charles.
Plenty of positives for Russell
There's no doubt George will be disappointed with missing out on his first point for Williams, but when the dust settles, he should be able to take the positives out of a weekend in which he was very, very strong.
The other Williams has struggled but with George behind the wheel, that car is getting close to being respectable. George did a marvellous job in qualifying and a great job in the race. I was massively impressed.
READ MORE: 'I drove my heart out' says Russell after late Alonso pass costs him first points finish for Williams
Challenging times for Hamilton
It's great news that Lewis' contract has been renewed. He's a Formula 1 superstar and is a key ingredient in this fantastic battle we are having for the world championship this season. It's a huge positive that he will be with us for a few more years and will have a chance to drive the new car next year.
Right now, things aren't going well for Lewis but he's been through this before, albeit maybe not for some time. He is used to tough battles.
This year is unusual in that the teams can't respond in a normal way for several reasons. One is that we have the cost cap now, so they can't just throw resources at the problem.
READ MORE: Bodywork damage cost Hamilton over half a second per lap, say Mercedes
Secondly, we have the new car coming in next year, which they will be pretty committed to, so it's a bit of a dilemma for the team as they probably can't afford to deliver a very strong response in the way they normally would do.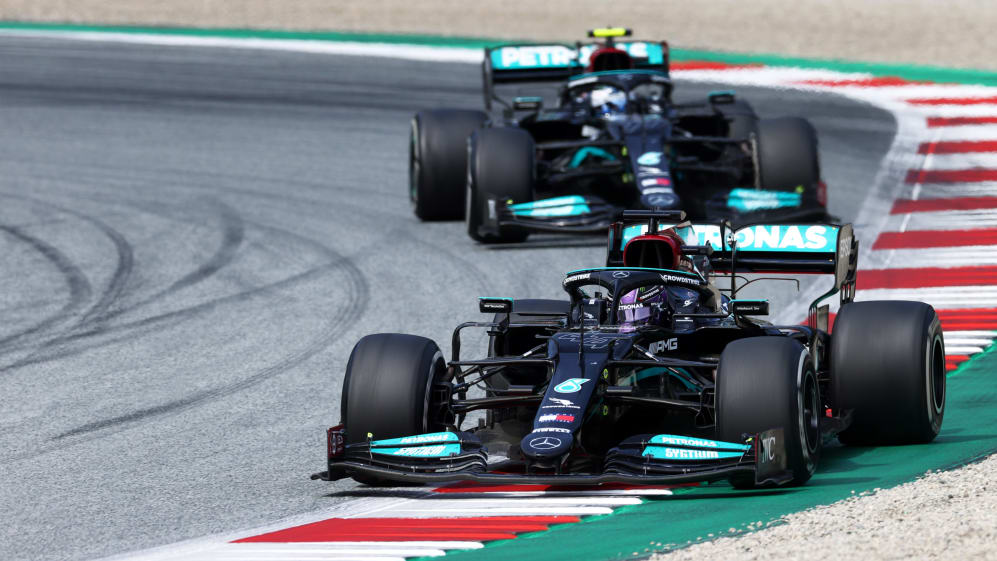 Before the cost cap, you would throw resource at it. These are the elements of the rule changes that have been made, which are significant and slightly unseen and I think will lead to stronger championships in the future.
The title is still reachable for Hamilton and Mercedes. These races have been pretty much dominated by Red Bull, but I will be amazed if that continues at every track. I think the British Grand Prix at Silverstone is going to be fascinating, especially with the new Sprint format on the Saturday.
Perez had one of those days
Checo had a rocky race. We can debate some of the penalties, but he was a bit of a magnet this Sunday. Sometimes when you get yourself in the wrong place in the race, you seem to attract trouble.
I'm sure mentally he was very frustrated to be fighting for second place and then suddenly be in the middle of the pack. It's easy to try and overcompensate from that. He's someone who will go away from Austria knowing it wasn't his best weekend.
READ MORE: 'It wasn't fair racing' blasts Perez as he says Norris incident rendered his race 'a disaster'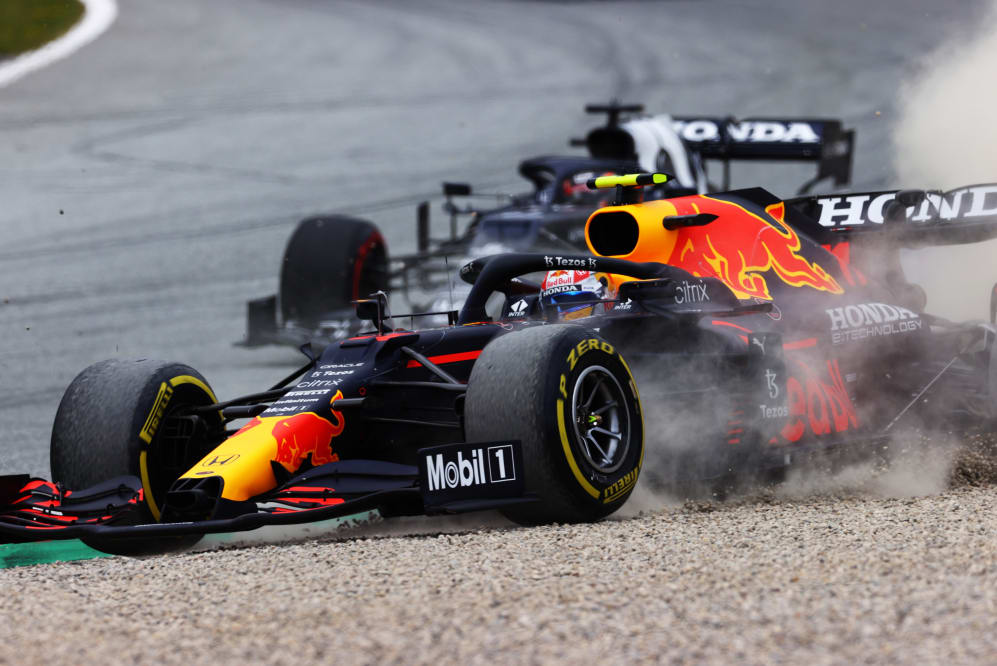 Fans are back in big numbers as F1 completes first 2021 triple header
It's been a challenging three races for everyone involved, and many thanks for everyone involved in Formula 1 for toughing it out as it's not been easy. But it's another example of the strength of those who work in Formula 1.
Paul Ricard was a fantastic race, the first Austria a little quiet, and the second Austria had some great midfield action. It's fantastic to see fans back in big numbers. You can feel their passion and enthusiasm and it reminds us of what we have been missing this year.
READ MORE: Bottas or Russell? Wolff says Mercedes will decide on Hamilton's 2022 team mate over the summer