Opinion
Jolyon Palmer: How Leclerc pulled off so many overtakes in his superb Styrian Grand Prix recovery drive
Charles Leclerc was in the thick of the action at the Styrian Grand Prix, hitting Pierre Gasly at the start and dropping to the back of the field, before pulling off a superb recovery to cement a strong Sunday for Ferrari, as he finished seventh behind team mate Carlos Sainz.
Leclerc has been brilliant for Ferrari, leading the team with some stunning qualifying performances, which have been his greatest strength. He's also been involved in a few incidents though, the latest of which put him on the back foot in Austria.
READ MORE: Driver of the Day Leclerc hails 'one of my best performances' as he recovers from Gasly incident for P7
It was very tight for Charles at the start as he went three abreast with Gasly and Fernando Alonso, before edging to the right on the run up to Turn 3 and clashing with Gasly, forcing the Frenchman into retirement.
This was a poor error from Leclerc who seemed to either have a lapse in concentration, or simply misjudge the length of his car – in his defence, you can't see your front wing from the cockpit.
It damaged Leclerc's own front wing forcing him into the pits, and it looked like the race would be pretty much over for him from there as he rejoined pretty much last, a long way adrift of the pack, and in a Ferrari that hasn't been particularly strong in race trim this season.
I'm also very surprised he didn't get investigated by the stewards for the incident as well, because in my view he was clearly at fault. Gasly couldn't really move to the right because Alonso was there, while Leclerc had plenty of space on his left to avoid the clash.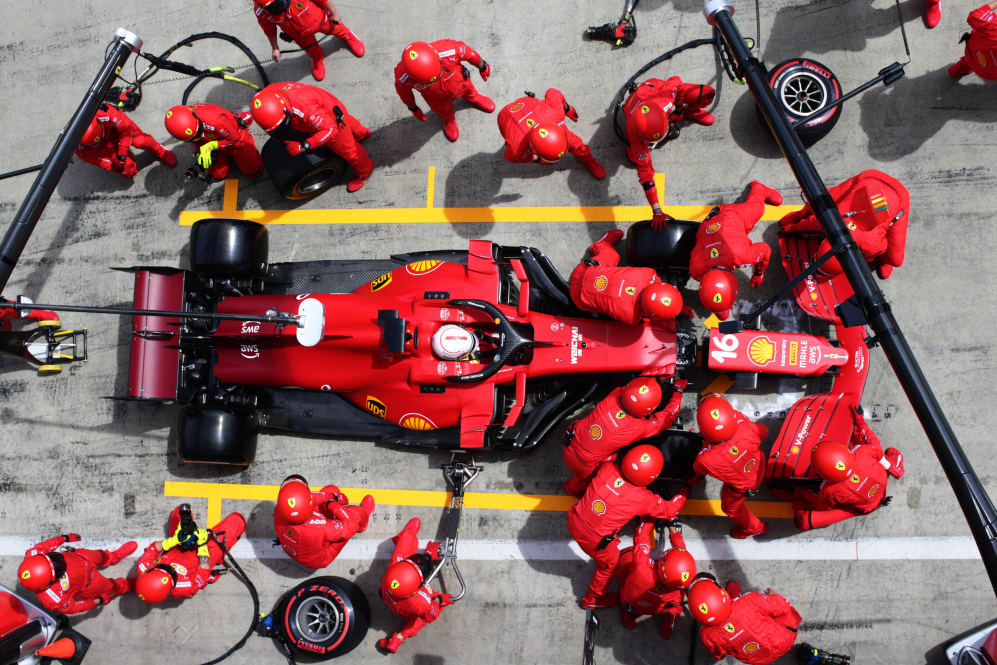 Race Director Michael Masi said after the race that because this was a first lap incident he noted it, but didn't feel it necessary to refer it to the stewards. In some instances this is a good way to go, because often on the first lap when tyres are cold and space is very limited tiny misjudgments can have significant consequences, and drivers are often squeezed from multiple angles.
But in the Styrian Grand Prix, Leclerc's error was a more basic misjudgment that ended the race of another driver and it actually didn't really have anything to do with the fact that it was the start and they were all on cold tyres – he just moved over in a straight line and caused a collision.
READ MORE: Gasly 'really disappointed' as promising outing ended on lap 1 after contact with Leclerc
Either way Leclerc got away with it, and made the most of his free-pass because his recovery drive was exemplary.
When a driver is on the back foot, with the race seemingly gone, it can go one of two ways: either they wilt and feel all is lost, and lose that final bit of drive to push the car to its maximum for lap after lap; or they get red mist, the bit between their teeth and put in an aggressive, no second chances recovery charge. It was the latter we saw from Leclerc on Sunday.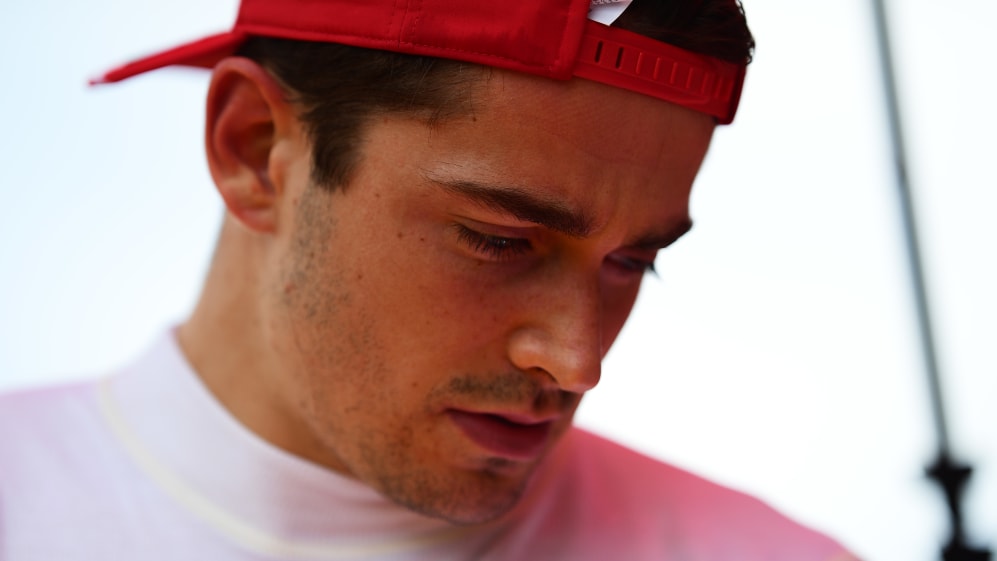 His recovery was all very under the radar until he pitted for a second time and came out on a fresh set of medium tyres on lap 37 of the 71.
At this point everybody ahead apart from his team mate, who did an exceptionally long first stint, was on a used hard tyre.
Leclerc now had a fresher set of tyres, a softer compound, and a Ferrari car that was unusually very kind on its tyres in Austria, a week after having horrendous degradation in the French Grand Prix.
READ MORE: Binotto says beating McLaren 'not our top objective', as he predicts more tough races for Ferrari
The commitment he drove with was important as he charged through the field in a clinical manner, only once needing a second chance to pass a car - AlphaTauri's Yuki Tsunoda, whom he nearly cleared at the first time of asking around the outside of Turn 4.
He was so strong on the brakes, which was a particular feature as he time and again dived towards the apex at Turn 3, from miles back on all his rivals.
He either made it through there, catching drivers by surprise as everybody else was seeking the conventional, later apex line to get the exit, or he managed to use his fresher tyres to get amazing traction off the corner as well, and pass his rival with the help of DRS down to Turn 4.
By diving straight to the apex he reduced his cornering distance and also importantly meant that as he entered the corner he wasn't directly behind the driver ahead, meaning he had less dirty air than usual for a driver lining up an overtake, which helped him be late on the brakes and be able to stop the car at the apex to get a good exit as well, using his fresher tyres.
READ MORE: 6 Winners and 5 Losers from the Styrian Grand Prix – Who was on top form at the Red Bull Ring?
It also possibly helps to distract the driver ahead as they see a flash of red in their mirrors, diving for the apex. Even if Leclerc wasn't close enough for a move, it can put the driver ahead off, which can lead to mistakes. Sebastian Vettel, for example, had a big lock-up which allowed Leclerc through and this was possibly a cause.
It completed a drive of two halves for Leclerc. A sloppy error which was made up for with a feisty recovery drive to score good points for his team. With the pace Ferrari had in the race in Styria, though, they will be hoping that next week's Grand Prix, at the same circuit, will be more straightforward.