Feature
6 Winners and 5 Losers from the Styrian Grand Prix – Who was on top form at the Red Bull Ring?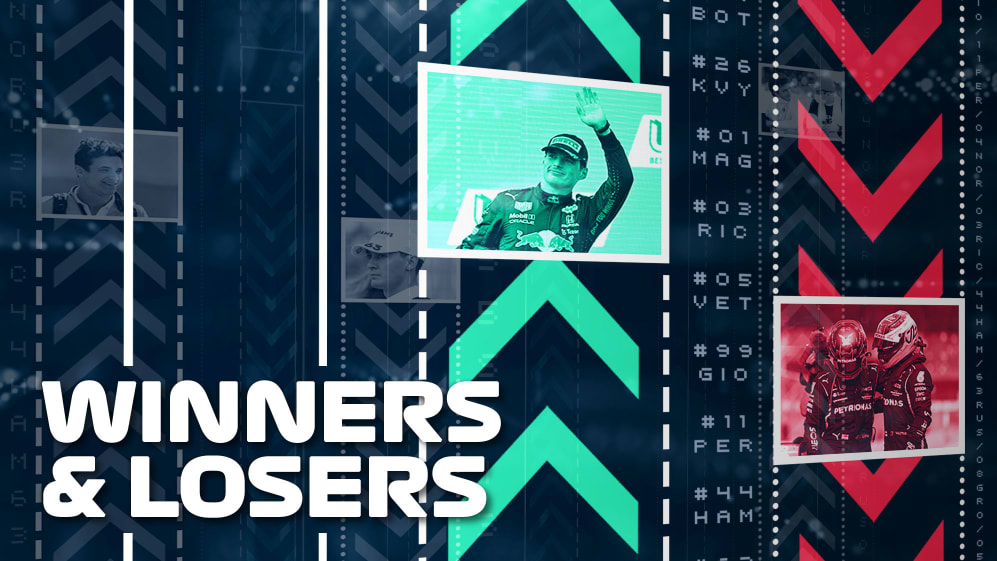 Max Verstappen injected yet more momentum into his bid to win a maiden Formula 1 world title with a comprehensive lights-to-flag victory at the Red Bull Ring. But while everything went smoothly for the Red Bull driver, it wasn't so rosy for some of the others. We've picked out six winners and five losers from the Styrian Grand Prix...
Winner: Max Verstappen
Verstappen's performance at the Red Bull Ring was his most emphatic of the year, the Dutchman piling the pressure on rival Lewis Hamilton with a sublime qualifying performance and then turning the screw on race day to take a comfortable win.
This was the third time in the last nine races he has led from start to finish (something he had only done once in the rest of his career) and the third time he has triumphed at this circuit, making it the F1 venue where he has enjoyed the most success to date.
READ MORE: Verstappen says Red Bull car felt better than ever after dominating Styrian GP
He leads Hamilton by 18 points in the championship and will head back to the same circuit, this time with an anticipated sell-out crowd that will largely be supporting him, in tremendous shape to extend that advantage once again with a fourth win in five races.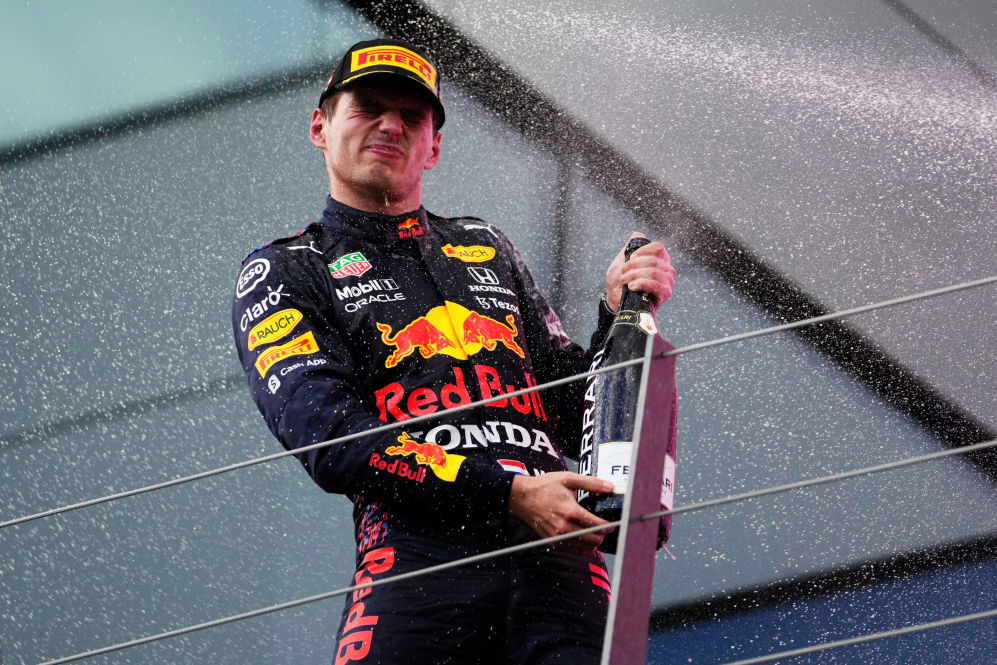 Losers: Mercedes
This was a humbling weekend for Mercedes, the Silver Arrows unable to stall the Red Bull juggernaut in Austria, meaning their deficit to the Milton Keynes-based team is now 40 points in the constructors' championship.
This is the first time in the hybrid era – a period that they have dominated with seven successive drivers' and constructors' titles – that they have gone four races without a victory; Hamilton's triumph in Spain back in May their most recent.
READ MORE: Hamilton says Mercedes 'have no answers' to Red Bull pace after losing to Verstappen in Styrian GP
Their performance, particularly on the straights, is hurting them – and right now, they are in the unfamiliar position of playing catch-up.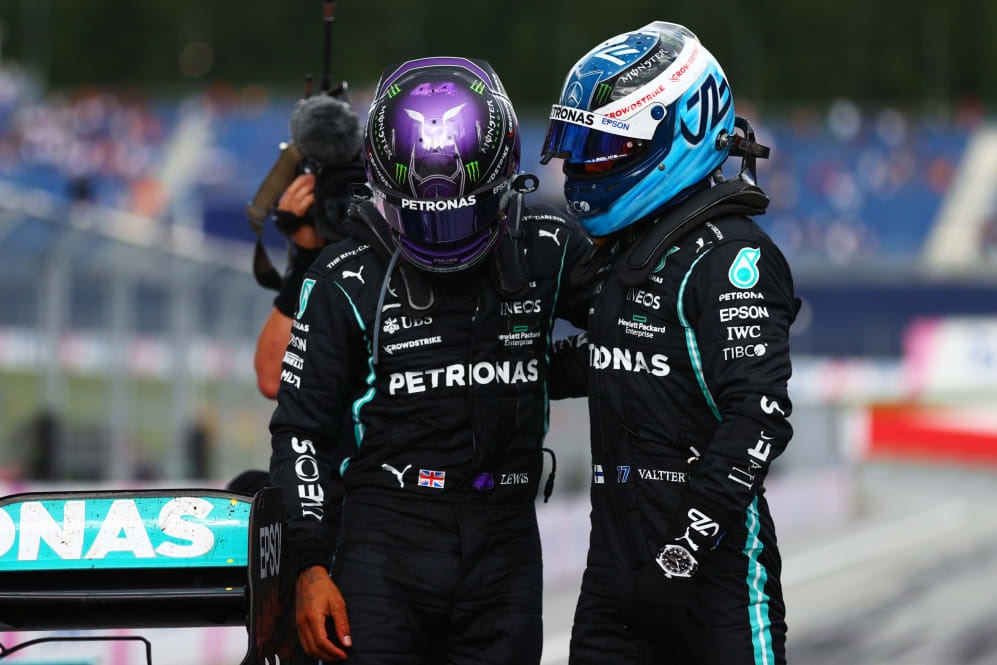 Winners: Red Bull
This was the ultimate first home race weekend for Red Bull in 2021, dominating qualifying and the race with a performance that suggests they not only have the best overall package but operationally and strategically, they are leading the way too.
According to Mercedes team boss Toto Wolff, Red Bull had trucks with new parts arrive on Thursday and Friday. In contrast, Mercedes are putting their sharpest focus on 2022 and the new technical regulations.
READ MORE: Horner praises Perez for 'driving the wheels off the car' after Red Bull pit stop error
They've benefitted from a fresh Honda power unit – which can only have been tweaked for reliability not performance as per the regulations - while a skinny rear wing has given Red Bull an advantage some sources say is worth three-tenths on the straights. And they are making the most of it.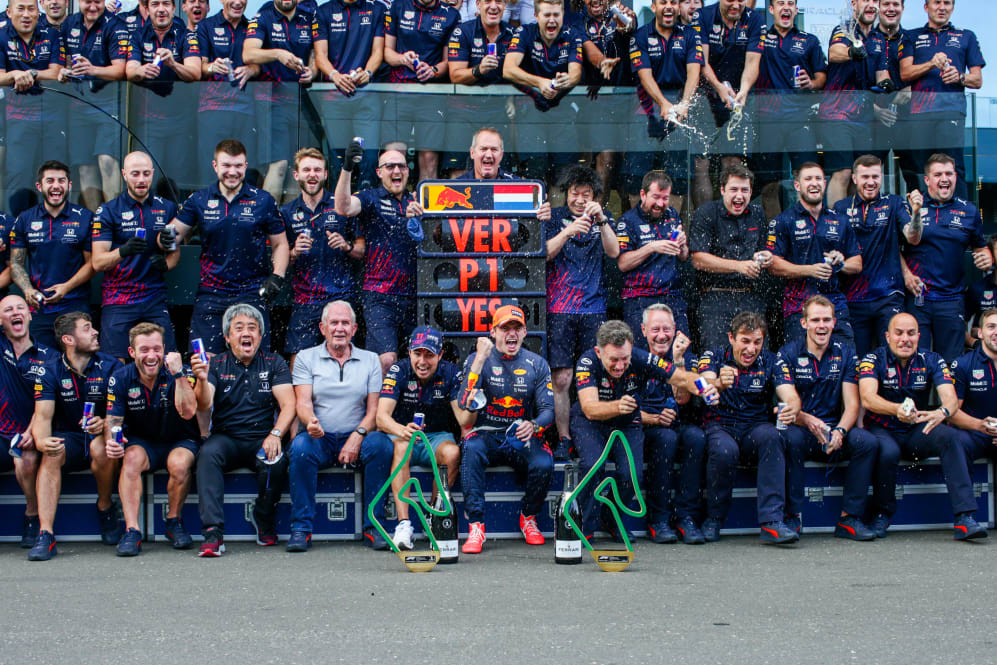 Losers: George Russell and Williams
George Russell is becoming a master in handling bad luck, and who can blame him considering how much he's had chucked his way of late. The Briton was outstanding in qualifying to take 11th, which became a top 10 start courtesy of Yuki Tsunoda's penalty.
And in the race, he had the performance to make progress through the field, putting him in a position to finish seventh or eighth, before a mechanical problem dropped him down the order, and then forced his retirment. That points haul would have been his first for Williams – and the team's first since the 2019 German Grand Prix.
More importantly, it would have hauled them up into eighth in the constructors' championship, putting them in pole position to earn a better share of the prize money in a season where scoring points for Alfa Romeo, Haas and themselves will be tricky.
READ MORE: 'Racing is just brutal' – Russell 'gutted' as mechanical issues ruin great chance of first Williams points
Winners: Ferrari
From the misery of France to respectability in Austria, Ferrari will be pleased with a double points haul that could have been even better had Charles Leclerc not tagged Pierre Gasly at the start of the race and dropped to the back of the pack.
He managed a strong recovery drive to seventh, earning him the driver of the day accolade from the fans and F1's Managing Director, Motorsports, Ross Brawn – while his team mate Carlos Sainz was back in the points, too, from 12th on the grid with sixth at the flag.
READ MORE: Sainz says Ferrari pace comparable to Red Bull as he fights from P12 to P6 in Styrian GP
That was the 13th time in 15 races Sainz has crossed the line in the points, as the Spaniard closed to within eight points of Leclerc in the drivers' standings.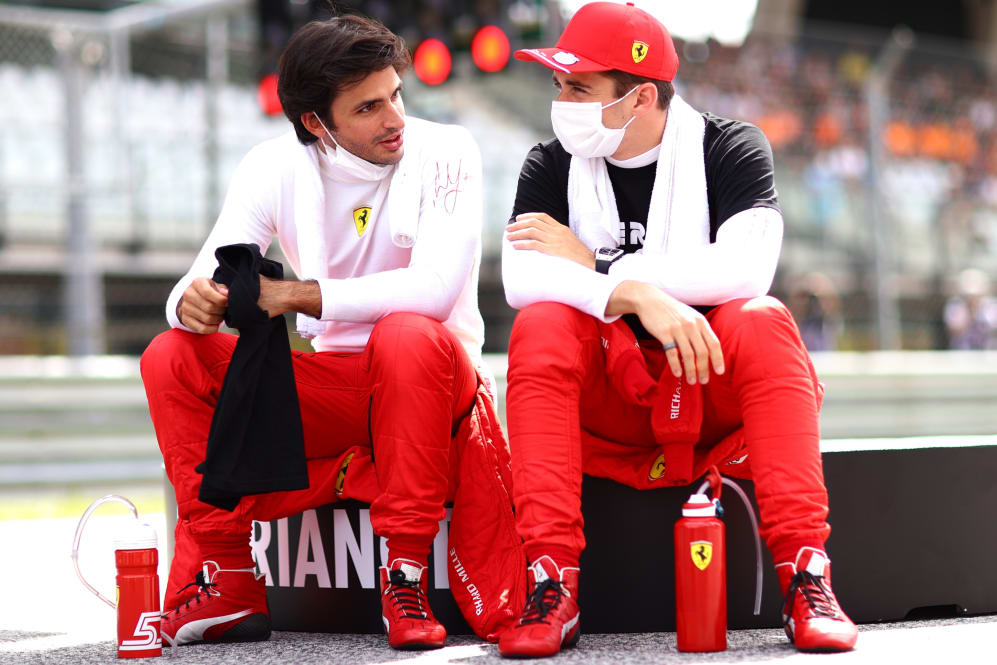 Loser: Esteban Ocon
A run of four successive races in the points will feel like a long time ago for Esteban Ocon, the Frenchman ending up a distant 14th for his third straight non-score of the season.
In contrast, team mate Fernando Alonso has scored in all three of those events to move seven points clear in the standings.
Part of his Sunday struggles seem to stem from his lack of pace in qualifying – after a strong Friday – with Ocon failing to make Q3 in any of the last four races.
READ MORE: Alonso satisfied to claim Red Bull Ring points with Alpine that was 'not a top 10' car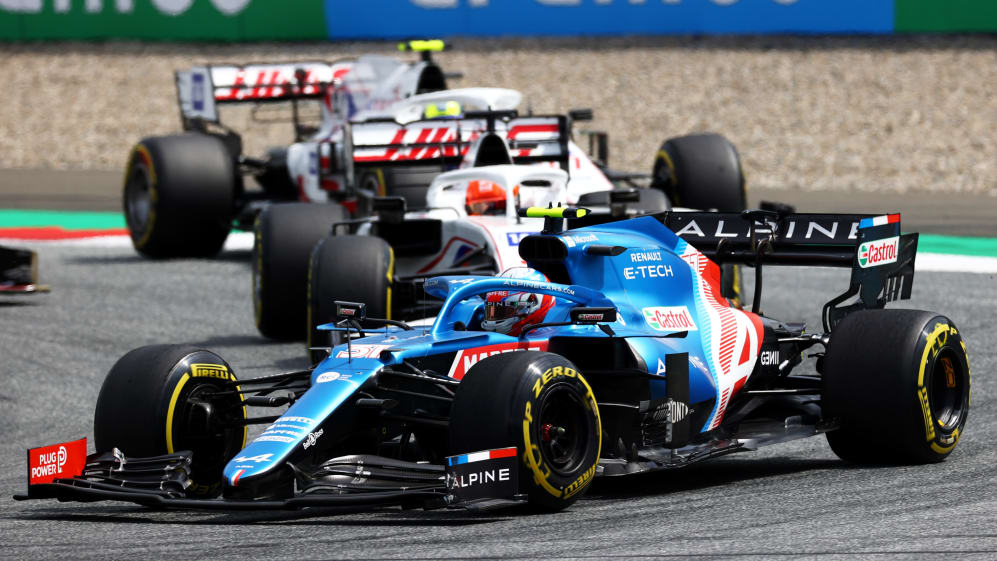 Winner: Valtteri Bottas
This was a solid response from Valtteri Bottas after a disappointing run of form, aside from his pit-lane spin on Friday that earned him a three-place grid penalty for "dangerous driving".
The Finn was largely rejuvenated, delivering the second quickest time in qualifying – to beat his more decorated team mate Hamilton – and then showing strong pace throughout the race to leapfrog Lando Norris and Sergio Perez to finish third.
That was his sixth podium at the Red Bull Ring – more than any other driver – as he returned to the rostrum for the first time in four races.
READ MORE: Bottas admits he had to 'rally drive' to hold off Perez for final podium spot on aging tyres
Loser: Pierre Gasly
Pierre Gasly was in the right place at the wrong time on the opening lap in Austria, the Frenchman getting tagged by Charles Leclerc which in turn led to race-ending rear suspension damage.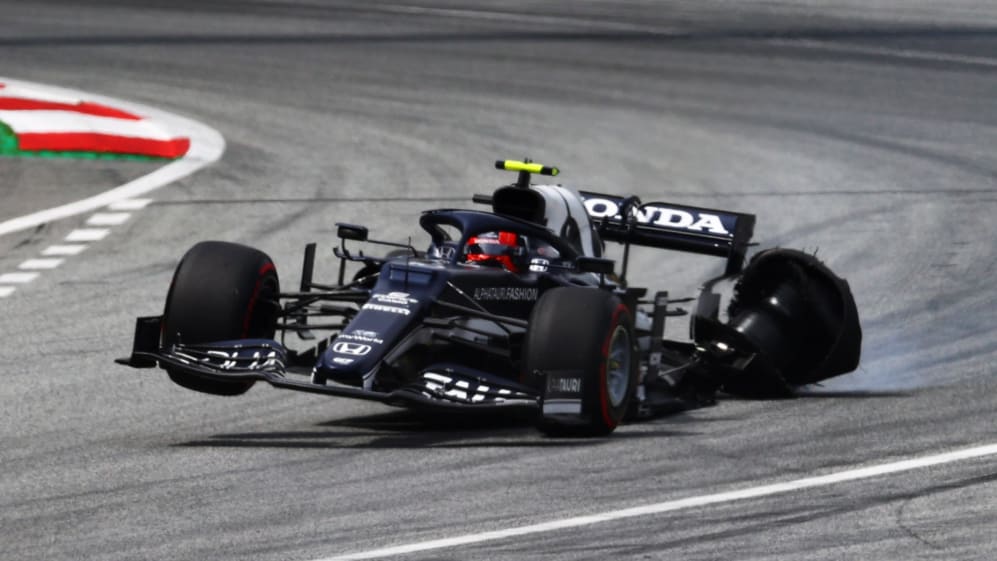 It brought to an end a weekend that started with so much hope, after he qualified inside the top six for the sixth time in eight races.
He retains eighth in the drivers' championship, but it ends a run of six straight races in the points, with only McLaren's Norris on a better run as it stands.
Winner: Lando Norris
This is fast becoming a remarkable season for Norris, who extended his scoring streak to 13 races and maintains his record as the only driver this season to score in every single Grand Prix.
READ MORE: Norris frustrated not to challenge Red Bull and Mercedes in Styrian GP after starting P3
He happens to love Austria, having finished in the top six in all four of his F1 starts. And the only red mark is that he finished lower than he started for the first time in 2021.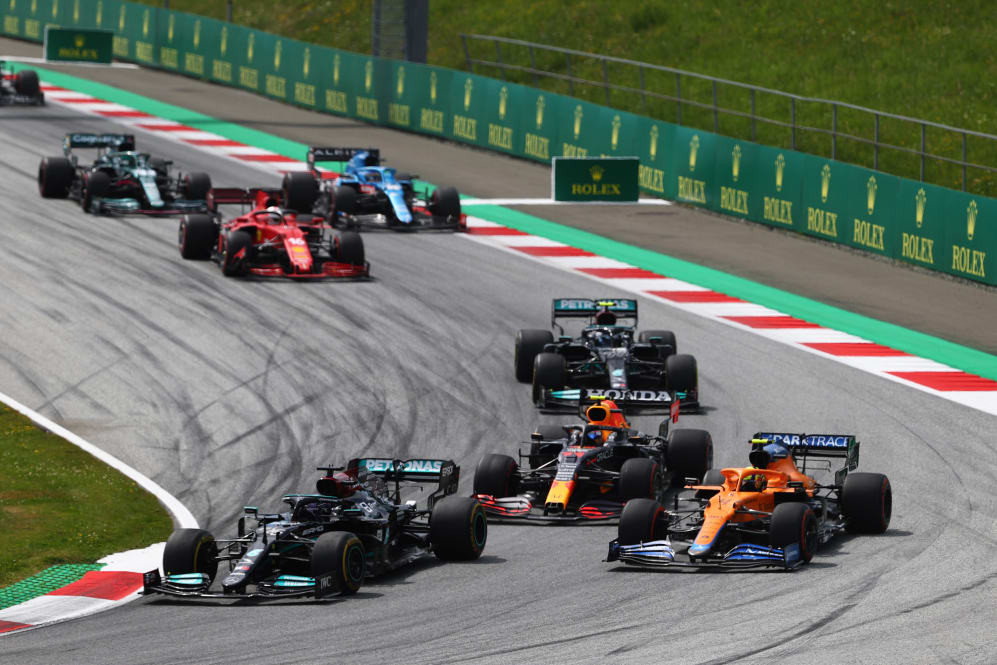 But given he lined up third, and both cars in the top two teams finished, that's nothing to be ashamed off. It was his third straight fifth position and keeps him above Bottas in fourth in the drivers' championship.
Loser: Daniel Ricciardo
Daniel Ricciardo was all smiles after Friday practice, the Australian having finished the day second quickest. But that was as good as it got, the McLaren driver failing to make Q3 for the fourth time in six races.
He made a good start from 13th to rise up into the points, but a power issue undid all that hard work – and from there he was trapped in traffic and couldn't make any progress. Ricciardo told me P6 was possible.
READ MORE: 'One of those days when I really did not love this sport' says Ricciardo after Styrian GP struggles
As a result he's lost more ground on Norris in the standings – the gap is now 52 points – while it also allowed Ferrari to claw back a little ground in their fight for P3 in the constructors' championship.
Winner: Nikita Mazepin
Okay, so it wasn't Nikita Mazepin's finest weekend, as he was beaten by his team mate for the third successive race. The Russian said he can't fight as he has a "heavy" car compared to his team mate – and that won't change for six or seven races.
But he makes it as a winner because he did have a good sense of humour when his boss Guenther Steiner gave him a spinning top so he can "keep on Mazespinning" – but with his top, rather than his Haas...
READ MORE: Monday Morning Debrief - How Red Bull's Styrian GP pace prevented Hamilton 'doing a Barcelona'
This tweet has been removed from Twitter