Feature
Jolyon Palmer's Analysis: How Ferrari's Styrian GP weekend went from bad to worse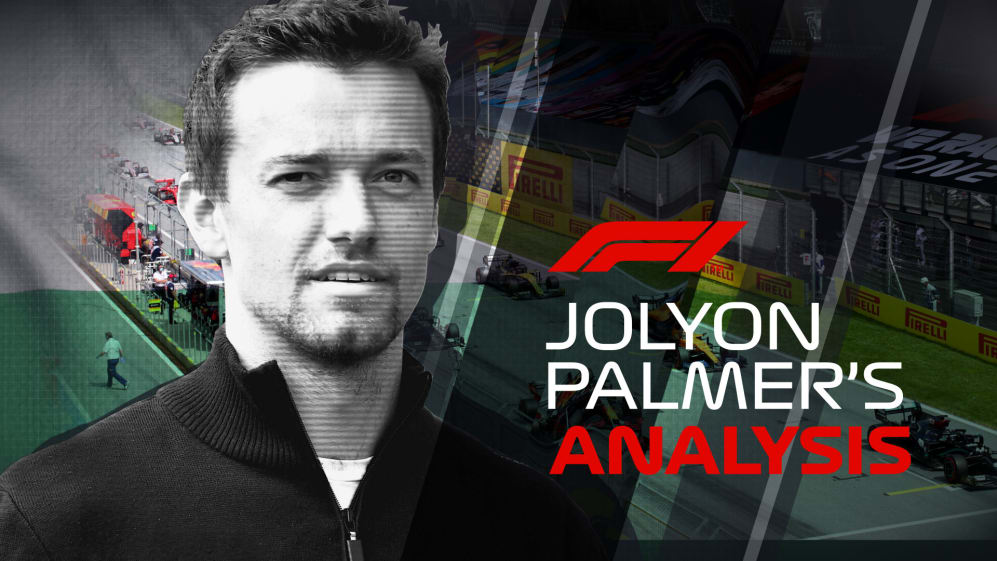 Ferrari are in trouble in 2020, and the Styrian Grand Prix did nothing to ease any concerns for them. But the drivers - Charles Leclerc and Sebastian Vettel - are capable of making a difference.
One thing that has become apparent from the opening couple of races in Austria is that Ferrari are far from the race-winning contenders we are used to seeing over the last few years. Quite frankly, this year they are midfielders and they are looking like they will have their work cut out even to beat their rivals there.
2020
Constructors' Championship standings after Styria
POSITION
POINTS

4

Racing Point

22

5

Ferrari

19
QUALIFYING WOES IN THE WET
Both McLaren and Racing Point have started the season strongly and look to have a considerably faster car than their Italian counterparts. This was evident not only by Vettel not making Q3 in Round 1, but even more so by Leclerc not making Q3 in the sodden Saturday we saw last weekend.
Theoretically, a soaking wet qualifying day was exactly what Ferrari needed to try and upset the natural pecking order. This year, with power unit regulations being clarified and tightened up, they are suffering large time losses on the straights, in complete contrast to last year, where they were rocket ships in a straight line.
READ MORE: The Ross Brawn column: Ferrari have a long road ahead after weekend to forget at Styrian GP
Even the fact that both the Alfa Romeo and Haas teams are struggling so much with Ferrari customer engines highlights how far the Scuderia have fallen in the power stakes.
But in the wet a power disadvantage is far less costly. Putting the power down is so much more difficult, meaning the drivers spend far less time at full throttle, and it's as much about the throttle application on the corner exits that determine straight line speed as absolute grunt.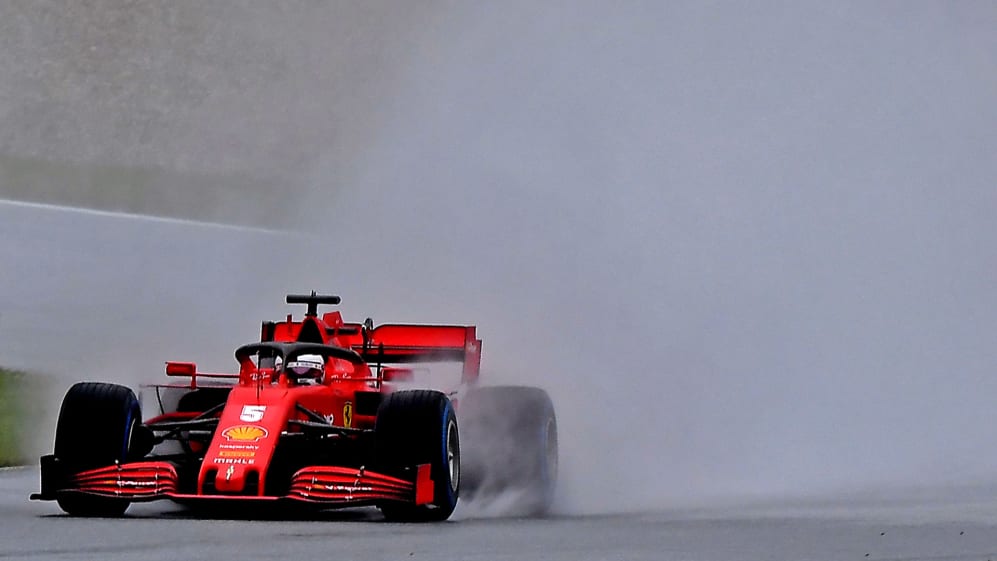 But Ferrari were floundering even in the wet conditions. They ended up in exactly the same position in qualifying (10th and 11th) as they did the week previous in the dry, and were once again out-qualified by five other teams.
They appeared to be struggling particularly with tyre warm-up compared to their rivals, which is usually evidence that the car is missing downforce. Having downforce is crucial in the cold, wet conditions the drivers faced in Austria, because it allows you to lean on the car at higher speeds and put extra temperature into the tyres in these critical areas.
READ MORE: The Winners and Losers of the 2020 Styrian Grand Prix
Trying to drive a Formula 1 car in the wet on cold tyres is one of the hardest things you can do, and the easiest way to be slow and perhaps even look silly. We've seen it in the past with drivers spinning behind the Safety Car, notably with Romain Grosjean in Azerbaijan 2018, Valtteri Bottas in China 2017 and Marcus Ericsson in Monaco 2017.
The Ferrari drivers were slow with the car not working that well, but at least they didn't crash… on Saturday.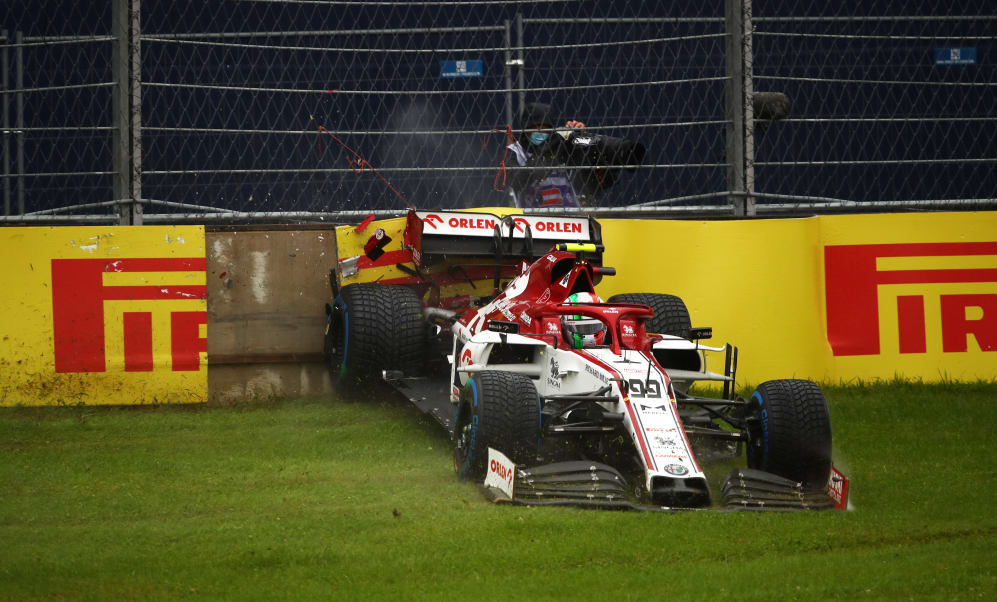 DOUBLE RETIREMENT ON SUNDAY
Sunday however was a different story. Leclerc – starting down in 14th after a grid penalty for an impeding incident on his difficult Saturday – went for a gap on the inside of Vettel at Turn 3 on Lap 1, but it was a gap that was always going to close. The two tangled and were out of the race before it even got going.
READ MORE: 'We can't hide behind the collision' says Binotto after 'worst conclusion to a very bad weekend'
Leclerc quite rightly accepted full responsibility, as he has been accustomed to do in his Formula 1 career, and at least it can prevent the two drivers from worsening team dynamics – but that's where the positives end for the team.
They are on the back foot, they worked hard to bring a raft of updates early to try and improve their performance, but in one moment the team never got the chance to see even a glimpse of what the updates could do in race conditions.
Racing Point and McLaren's big points totals mean Ferrari are down in fifth in the constructors' and have already got a 20-point deficit to McLaren.
Leclerc in Round 1 was my driver of the race though, and showed what Ferrari need in this difficult time. Second place in a race of attrition was spectacular. Most of the plaudits went to Lando Norris after his debut podium, but Leclerc actually started behind the Brit, passed him on track in a slower car, and finished ahead.
READ MORE: We haven't seen the full potential of Mercedes or Red Bull yet, says Wolff
Most people would consider the Ferrari driver line-up to be stronger than any of their midfield rivals, and whilst the car isn't performing, the drivers must in order to lift the team ahead of the likes of McLaren and Racing Point.
It looks like it's going to be a long and painful year ahead for the Scuderia, but the sooner they accept that and start working on maximising what they can, the sooner they can be on the path to recovery and respectability once more.