Feature
Jolyon Palmer's Analysis: Unpicking Vettel's weekend to forget at Silverstone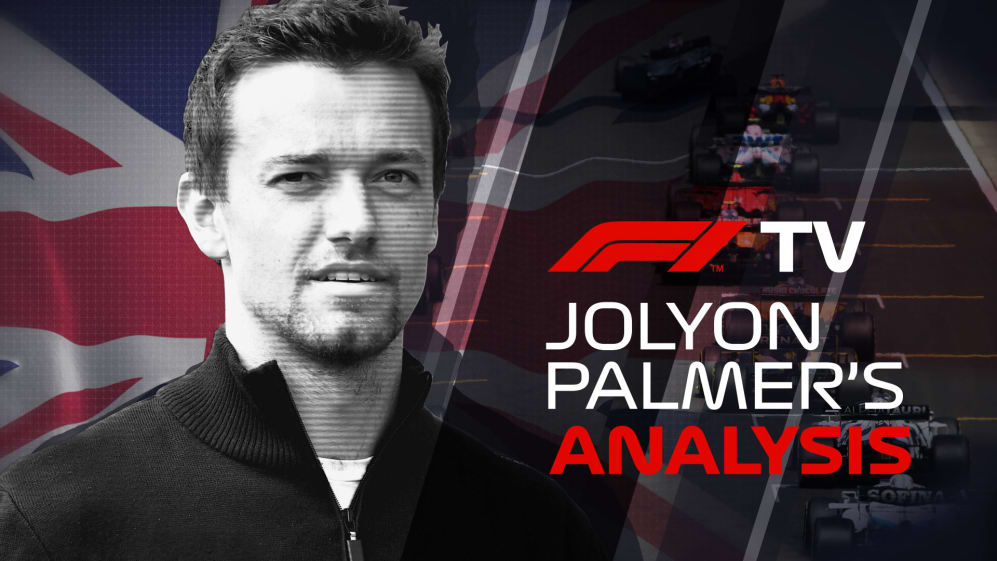 Sebastian Vettel had another weekend to forget at the 70th Anniversary Grand Prix, and the German's presence in his Ferrari team seems to be growing more difficult almost by the day.
At the British Grand Prix, Vettel was comprehensively outperformed by team mate Charles Leclerc - by nearly a second in qualifying and by an equally vast gap in the race.
After the race, the German seemed to indicate there could be an issue with the car, saying he was constantly struggling with the inconsistent handling through a reliability affected weekend.
READ MORE: Binotto denies Ferrari sacrificed Vettel to help Leclerc's strategy in 70th Anniversary GP
This weekend he was closer on pace to Leclerc in qualifying, just 3 tenths away, but it left him out in Q2. From there Vettel made a fairly elementary error, by spinning on his own on a kerb at the first corner of the race, which left him recovering from the back.
It was the latest in a series of errors from the former World Champion, which has culminated in him falling out of favour at Ferrari and being replaced by Carlos Sainz for 2021. Charles Leclerc is clearly seen as the golden boy of the team, and after outperforming Vettel in 2020 he has kicked on this year in a difficult car, scoring two podiums and another brilliant 4th place on the weekend.
In my view, this seems to be affecting Vettel even more adversely.
With Vettel knowing he isn't part of the team's future, and the team knowing he isn't as well, in my experience the atmosphere in the team shifts. The team starts to galvanise behind Charles Leclerc in this instance and it can be quite an isolating time for Vettel at the track.
But Sebastian is a former champion, and still has not only a career but respectability to maintain this season.
After his spin he was actually recovering fairly well in Sunday's Grand Prix, running just behind Esteban Ocon when he received the surprising call to pit off of his hard tyres on lap 22.
READ MORE: Vettel says Silverstone strategy did not 'make any sense' as ends up P12 after early spin
Vettel voiced his concern over the radio, saying his tyres felt fine and that he wanted to keep going, but ultimately obeyed the team's instruction.
As a driver this is really the only thing you can do in a Grand Prix, because you can be fairly oblivious to what is going on around you, where you might come out and even who you are racing sometimes. All you see is the track ahead of you, a few seconds behind you in your mirrors and what limited information you get on the pit board or over the radio.
Vettel's pit stop was a poor strategy though and he knew it as soon as he rejoined the track into traffic, once more on the hard tyres - guaranteeing a two stop.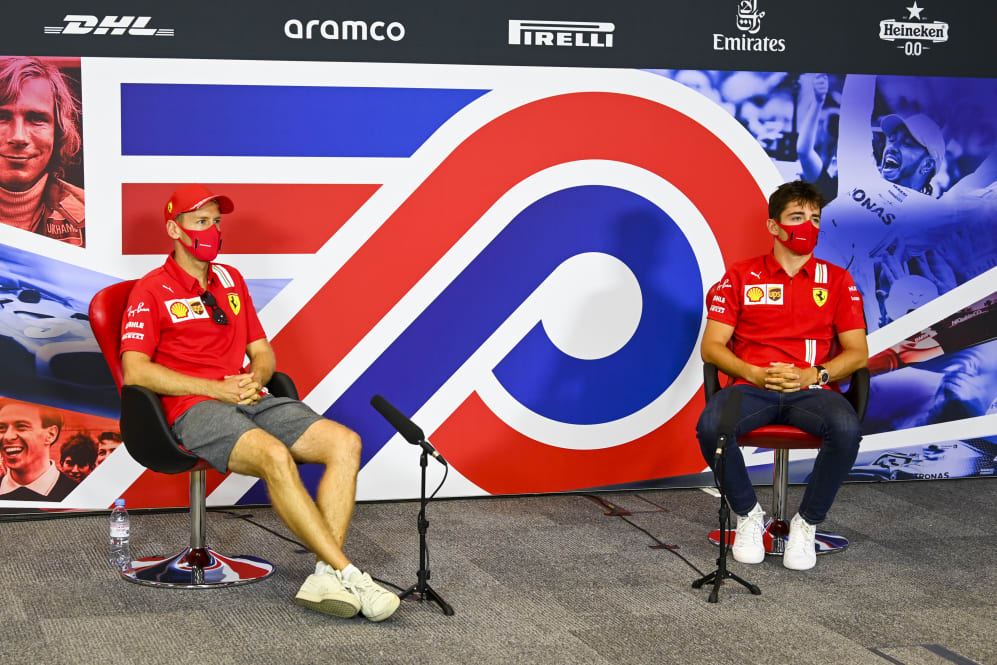 Immediately he made the team aware of their mistake over the radio, which shows how he feels about working with the team now and how that relationship has deteriorated badly.
After the race, when asked about Vettel's questioning of the strategy, Binotto claimed that Vettel's spin had more to do with his poor race than any wrong strategy decisions, which will surely only stoke the fire even more.
READ MORE: Vettel has 'run out of answers' after poor Silverstone qualifying
The truth is that actually both did a bad job in the Grand Prix. Vettel's spin undoubtedly cost him early on, but after a solid charge in the following laps, he could still have scored points had it not been for Ferrari's bizarre strategy call.
It was a strategy call that seemed from the outside to just be all about maximising Leclerc's race, which they did, with less regard for what might be best for the other car, and that will be demoralising for Vettel – even if team boss Mattia Binotto denies this was the case. From my perspective, he looked like an afterthought for them on Sunday.
Pitting Vettel when they did made no sense for Ferrari, other than so that he couldn't hold Leclerc up, who was rapidly approaching on fresh tyres after his own pitstop.
Vettel's pace when he pitted on lap 22 was good, and he should have been able to get to at least lap 30 to try and attempt a one stopper to the end of the race, if more consideration was given.
Not only did Vettel pit at a strange time that brought him back out into traffic, but he was put onto the hard tyres as well for a short 11 lap burst before switching to mediums.
RACE REPORT: Max Verstappen defeats Mercedes duo to seal brilliant Silverstone win
His original hard tyres maybe could have done the two stints combined and left him on a one stopper and a fight for some points at the end. In a reverse but similar fashion to Leclerc towards the front who managed a mighty 34 laps on a set of hard tyres to claim 4th.
Vettel is no longer hiding his frustrations, meanwhile on the other side of the garage Leclerc is driving as well as ever which is only worsening the situation for Vettel.
With this relationship seeming to turn sour, and Vettel's own performance currently remaining down on Leclerc, it seems increasingly apparent to me that the Ferrari/ Vettel partnership will have no happy ending.
Look out for Jolyon's full analysis of the 70th Anniversary Grand Prix, in video form, exclusively on F1 TV. Click here to subscribe to F1 TV.