'Kubica didn't help himself with comments to press at BMW Sauber' says Heidfeld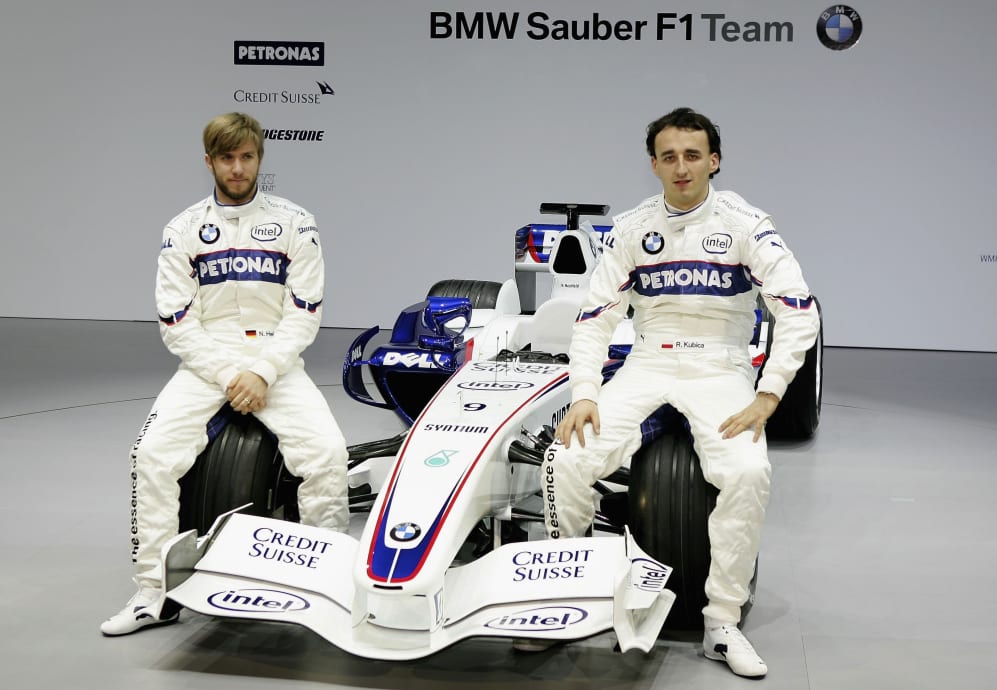 Nick Heidfeld says Robert Kubica was his "most complete" team mate, but reckons the Polish driver let himself down with one aspect of his approach when they were both driving for BMW Sauber.
The pair completed more than 50 Grands Prix as team mates for the Swiss/German squad between 2006 – when Kubica joined partway through the season as Jacques Villeneuve's replacement – and 2009.
READ MORE: STRATEGIC MASTERSTROKES – How BMW-Sauber sacrificed Heidfeld for Kubica's breakthrough win
And while Heidfeld rated him as a great driver, in the latest Beyond The Grid podcast, he revealed he was irked by Kubica's comments at the time that implied there was favouritism at BMW Sauber.
He explained: "If I think about what I didn't like about him, or maybe what was also for himself not something really helpful, is that he most of the time thought that the team was benefiting me over him because it was a German team, BMW, and I was a German driver.
I would say he was the most complete of all the team mates I had
"I didn't like it because he put that out in the press quite often and I think it was simply not true. He was always saying the team preferred me over him... that was not true," Heidfeld told Beyond The Grid host Tom Clarkson.
READ MORE: 'I'm finally back home' says Kubica after starting Alfa Romeo role
Asked if he ever confronted Kubica about it he said: "I don't remember if I told him, I might have, but it was not so important, even now, I don't think he would've changed [his behaviour]."
But the German still praised Kubica for his strength to come back in 2019 and the considerable talent he displayed in a career compromised by a horrific rallying injury in 2011.
"To come back after that accident, even if his performance was not what most of us would've liked, including himself – to come back after that – not only physically, but also mentally, is amazing.
Alonso vs Hamilton – Nick Heidfeld names the 'most complete driver' he raced in F1
"He was the team mate I had longest in Formula 1, for nearly three seasons, and I would say he was the most complete of all the team mates I had.
"He was not as quick as Kimi [Raikkonen] was in [terms of race pace] and not as quick as [Mark] Webber was in qualifying, obviously that was my personal view, but overall, as a complete package, he was really up there," said Heidfeld.