Feature
FORM GUIDE: The favourites for pole, points and victory in Hungary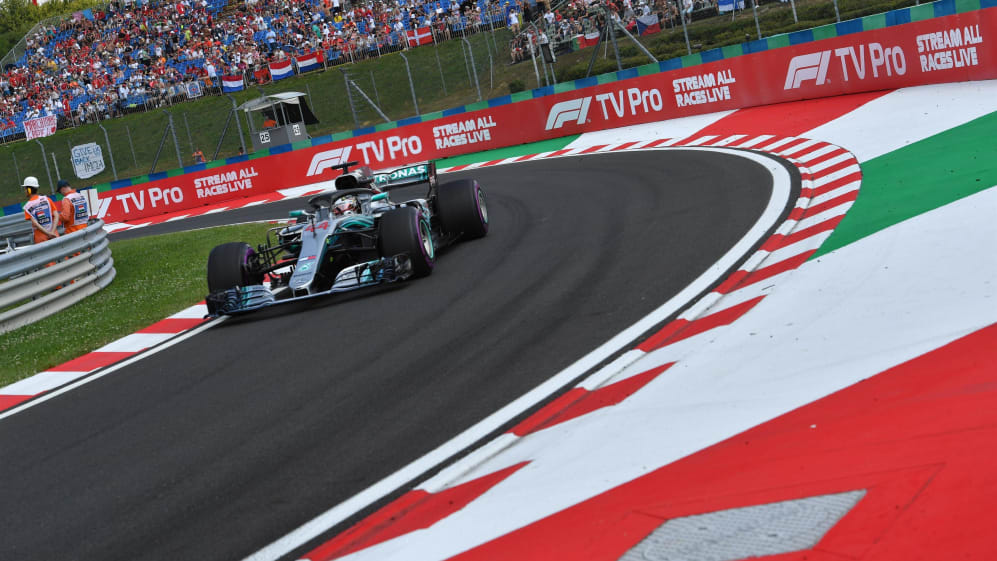 After a thriller in Hockenheim, we cast our eye over the racing records of the runners and riders at the Hungaroring this weekend, ahead of the 2019 Hungarian Grand Prix.
Who's the top tip for pole?
Going purely on past form, you'd have to say Lewis Hamilton. He's got six pole positions to his name around the Hungaroring, and clearly has an affinity with the Budapest track (more on which later…). Added to that is the fact that Mercedes are currently the cornering kings, good news for the Silver Arrows at a track that's stuffed full of them.
However, this is a race where neither Ferrari nor Red Bull should be discounted. Max Verstappen has started on the front row at two of the previous three Grands Prix, and his downforce-oriented RB15 should be well-placed to capitalise on the oft-quoted 'kart track-like' layout of Budapest.
Ferrari, meanwhile, were the class of the field in the hot free practice sessions in Hockenheim last week, which could pay dividends given that there have been some oppressively toasty Hungarian Grands Prix over the years (although current forecasts suggest that qualifying and race day will be a manageable 26 degrees Celsius maximum).
Bearing in mind that Vettel is a three-time polesitter in Hungary himself – last claiming it two years ago with Ferrari – if the SF90 can find its groove around the Hungaroring, the driver of the #5 car knows how to get the job done…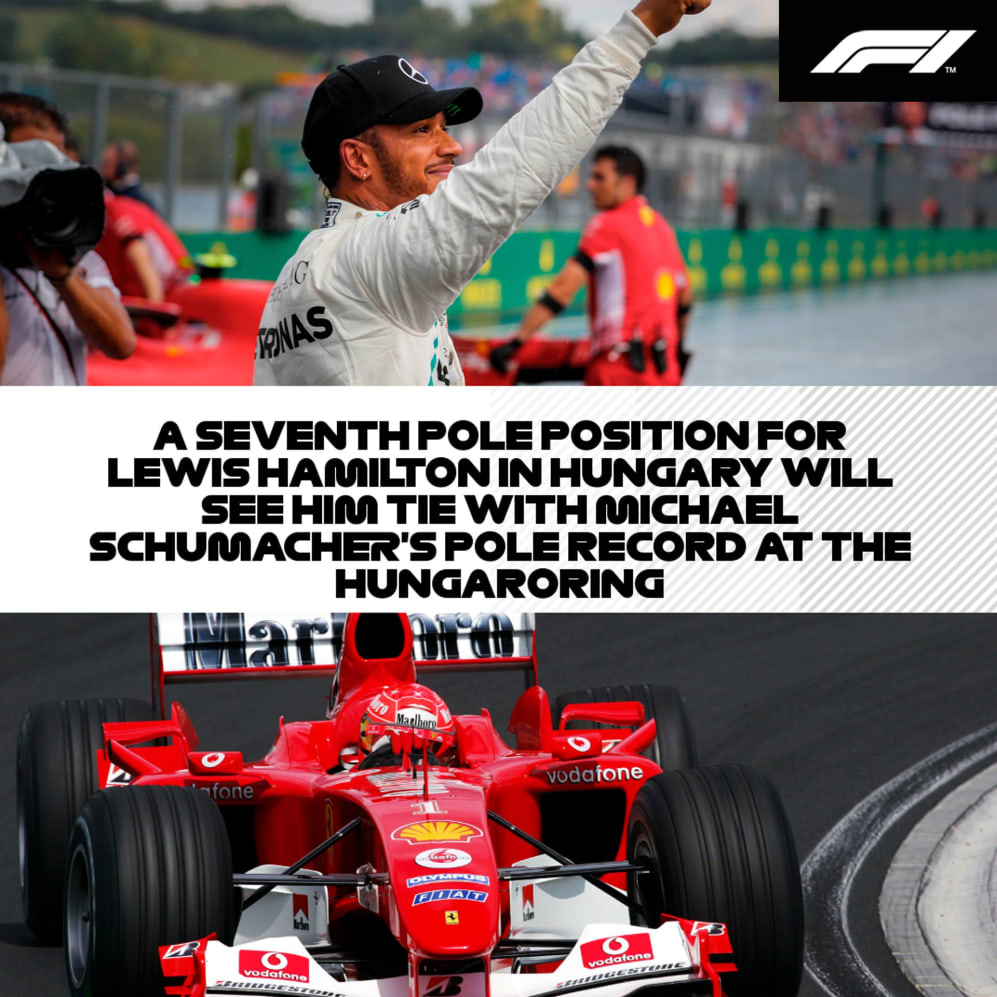 Who's looking good for the win?
Going into 2019, there were two tracks on the calendar where Lewis Hamilton had won six times before. Canada was one, and the Hungaroring was the other. He's now stretched his record to seven in Canada – and despite a disastrous German Grand Prix, he looks well-placed to bounce back and do the same this weekend in Hungary.
It's been noted plenty of times already this season how the Mercedes W10 eats up slow-speed corners – of which there are many at the Hungaroring. That should mean that the driver on the grid with the most wins in Hungary has the perfect tool at his disposal to add to that win tally this year. Gulp.
QUIZ: Put your Hungarian GP knowledge to the test
But once again, the opposition should not be discounted – not least because, with the Hungaroring not being the easiest track to overtake on, someone fluffing their lines on Saturday could really hurt their Sunday.
Of that opposition, again, Vettel looks well-placed as a three-time winner here previously, two of those coming in the last four years with the Scuderia. Verstappen in the Red Bull has performed less well here, having never made the podium in Hungary before. But with his current form slotted into a Red Bull RB15 that could thrive this weekend, he could be a dark horse for his third victory in four races.
Who's a podium outsider?
While we reckon Hamilton, Vettel and Verstappen are the most likely to take victory, we think the other spots on the podium would be where their team mates would likely be shooting for this weekend (then again, we didn't predict a Daniil Kvyat podium last time out, so what do we know?).
And here, actually, we want to give special mention to Pierre Gasly. Sixth here last year for Toro Rosso – his second-best finish of the season – Gasly took a second place at the Hungaroring in GP2 in 2015 before winning the race in the same series in 2016. He's got a great record here – and channelling a bit of that record after an up-and-down German Grand Prix weekend would be… timely.
Valtteri Bottas and Charles Leclerc, meanwhile, both have questionable form here. Hungary is one of the very few tracks Leclerc never won at during his junior career, while he retired from Lap 1 last year, having been pipped to Q2 the day before by his Sauber team mate Marcus Ericsson.
Bottas, on the other hand, just doesn't seem to like this racetrack on Sundays, three times out of the last five years finishing lower than where he started, and with a best-ever finish of third. But the Finn is another driver who, like Gasly, could do with making a good impression before the summer break, having lost out on significant points after crashing less than 10 laps from the end in Germany.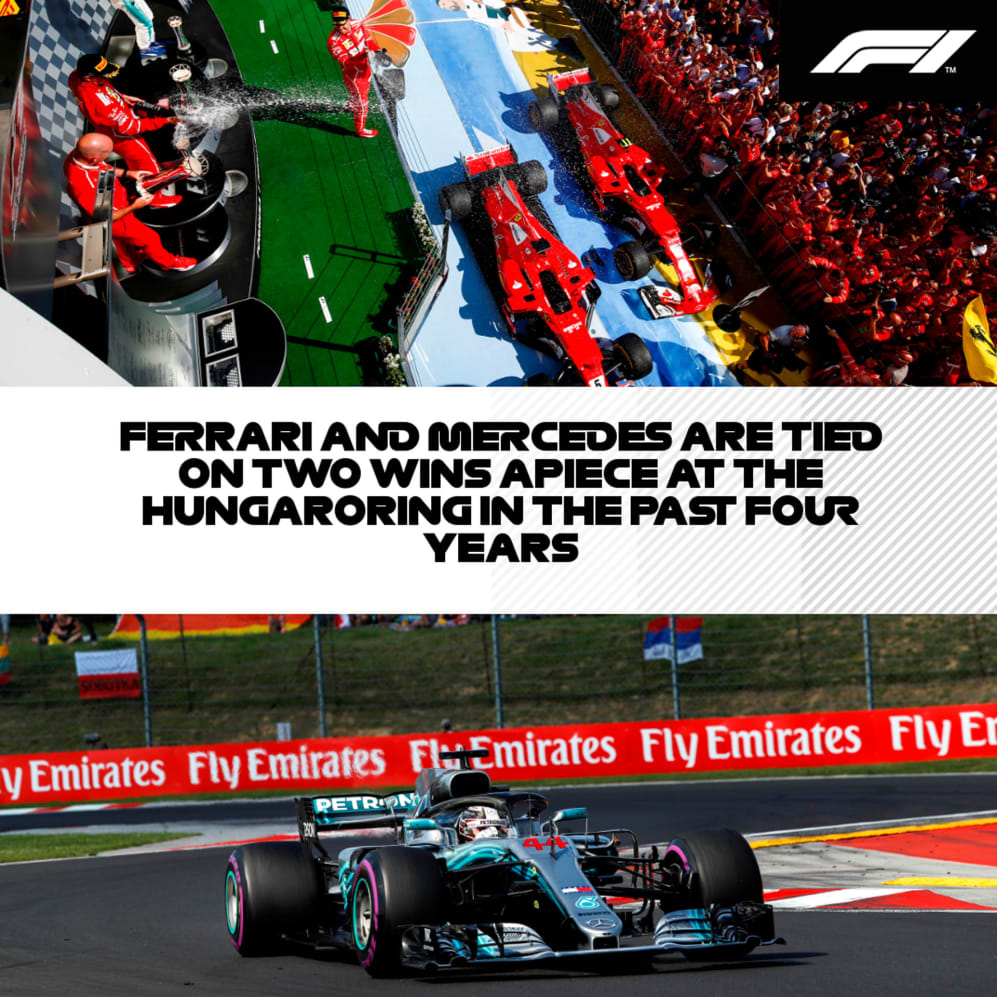 Who'll hoover up any points on offer?
We're going all in on Alfa's Kimi Raikkonen. The Finn holds the all-time record for the most podium finishes here with nine (including his 2005 win for McLaren) and is currently in a form sweet spot that saw him qualify fifth in Germany. So look out for him.
Look out, too, for Daniel Ricciardo. The Australian's second of seven career wins came at the Hungaroring in 2014, while since then, the lowest he's finished has been fourth, barring 2017 where he was taken out by team mate Verstappen.
Elsewhere, Carlos Sainz has been in the points here every year since 2016, and is also driving brilliantly at the moment, while Toro Rosso have finished with a car in the points here every year since 2014 (partly thanks to the efforts of Senor Sainz himself), which bodes well for Daniil Kvyat and Alex Albon – Kvyat having taken his best career finish of second here in 2015, while Albon has won here in both GP3 and F2 machinery.