Kubica proud to have defied critics who questioned his limitations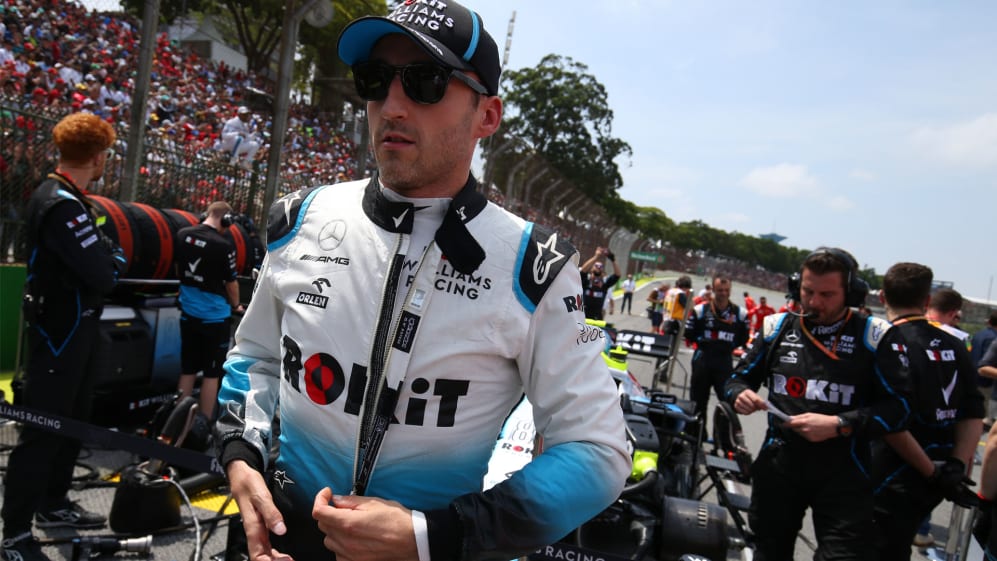 One point. Out-qualified at every race by his rookie team mate. The bare stats from Robert Kubica's Formula 1 comeback with Williams don't make for pretty reading. But as he heads into what looks likely to be his final Grand Prix, the one-time F1 race-winner is nonetheless proud to have silenced doubters who felt his limitations would have prevented him from racing an F1 car at all.
Kubica's journey back to Formula 1 is well-known by now: the 2011 rally crash that nearly proved fatal, and stopped his racing career in its tracks (and, according to Kubica, prevented him going to Ferrari); the years of rehabilitating himself in other categories; and the test in a Renault F1 car in 2017, which ultimately led to Williams giving him a race seat alongside George Russell for 2019.
PODCAST: Kubica still 'paying a price' for desire to improve
Yet even before he'd turned a wheel this season, there were those who argued that the physical limitations to his right arm caused by the rallying accident might make Kubica a liability in wheel-to-wheel racing, particularly in first-lap scenarios – while some even questioned whether he'd be able to drive at the Monaco Grand Prix at all.
I heard rumours that I would not be able to race in Monaco, and probably Monaco was one of my best drives during this year
But speaking ahead of the penultimate race of 2019 in Brazil, Kubica admitted that he'd taken pride from defying those grim predictions this season.
"With my limitations, a lot of people did not even think I would be able to race," said Kubica. "I heard many stories that in Turn 1, I would not be able to react to situations – and probably the opening lap is one of the things which I managed well this season.
"I heard rumours that I would not be able to race in Monaco, and probably Monaco was one of my best drives during this year, although I was still far behind. But feeling-wise, it was positive.
"I'm leaving this season, of course not happy with the general performance, but pretty happy with how my body, my mind and my brain reacted to the difficult challenge I had this year."
Kubica also took the opportunity in Brazil to argue that much of his struggle to be competitive in 2019 has stemmed from the flaws in Williams' FW42 car, while hinting at issues in his relationship with the team – who appear set to replace the Pole with F2 racer Nicholas Latifi for 2020.
"I think the general picture is massively hidden by what we went through this season," he said. "Many things did not help and actually did influence, in a negative way, what I was able to do… There are many things which we could probably handle better.
READ MORE: Which 2019 race did Kubica call one of his 'biggest personal achievements'?
"We need to improve… the pace of the car, and then everything will become easier," Kubica added. "Also for the guys [at the] track, the work will be more easier, more fun. Of course this will not happen with me, as I'm leaving Williams, but I hope this team will improve their situation for the future, especially because the guys deserve it. They are really good people and they are working hard, so I hope good times, or better times, will arrive soon for Williams."
Should Kubica leave front-line F1 driving after 2019, it will be with one win and one pole position to his name – although there are many who believe that, had his career not been interrupted, he could well have become his country's first F1 world champion.
READ MORE: Forget results, Kubica's F1 comeback has been a triumph