Kvyat already evaluating 2022 return if he loses AlphaTauri seat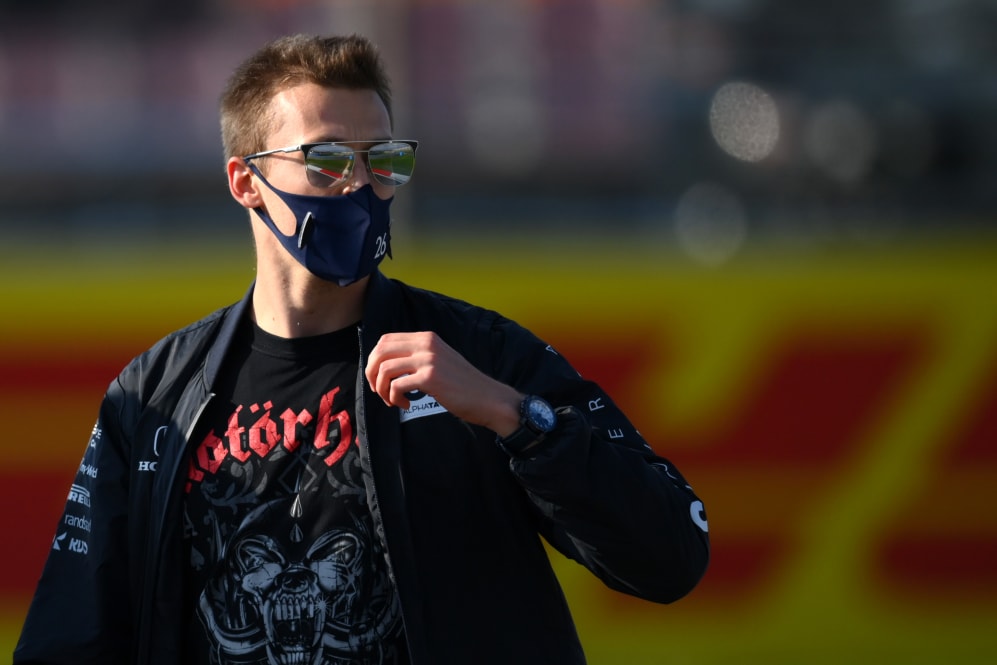 Daniil Kvyat's seat at AlphaTauri is looking increasingly insecure for 2021, as the Russian faces the pressure of a possible promotion for F2 driver Yuki Tsunoda – and even the threat of a possible demotion for Red Bull's Alex Albon back to the team. But speaking to the media ahead of the Turkish Grand Prix, Kvyat said he was already evaluating his options for 2022 should he lose his seat at AlphaTauri for next year.
Kvyat arrived at Istanbul off the back of by far his strongest performance of the season last time out at Imola, when a late charge saw him finish in P4, and less than a second behind the Renault of third-placed Daniel Ricciardo. But asked whether, despite impressive drives like at Imola, he felt that decisions on his future in Formula 1 were now out of his hands, Kvyat replied: "I think it's never really out of your hands.
DRIVER MARKET: Who will drive for AlphaTauri in 2021? All the key contenders' chances rated
"My philosophy is that it's always important to keep pushing no matter what, but the better you do, the better are the chances, if not for 2021, then for 2022. It's always best to do races like in Imola whenever you can.
"Of course I always try my best and in Imola, it just came very well together, also the car performed very well and that's the aim, just to try and do as many good races as this one in Imola and things will be looking good anyway then. Some things are in my control, which is driving, and other things are a bit out of my control."
Kvyat now has the opportunity to follow up his Imola performance at the Turkish Grand Prix, at an Istanbul Park circuit he's never raced at before – and with Covid restrictions having even prevented Kvyat from trying it out on the sim.
Because of that, Kvyat said Friday's two practice sessions would likely dictate the rest of the weekend for an AlphaTauri team currently on a streak of 10 points-scoring races.
READ MORE: 'I'll be starting from zero' – Kvyat says Covid restrictions prevented sim preparation for Turkish GP
"We did the track walk this morning as usual, and it was very interesting layout of the track," said Kvyat. "It will be key to understand the set-up direction on Friday, trying to understand which is the right place to be with tyres, with the car.
"We've faced this year quite a lot of times a similar challenge, like in Mugello for example, or in Imola where it was a very new, not familiar track, with these modern cars and we had to be very proactive and work very well as a team to understand how to put the car in the right window."