Podcast
Kvyat 'considered stopping completely' before transformative 2018 Ferrari test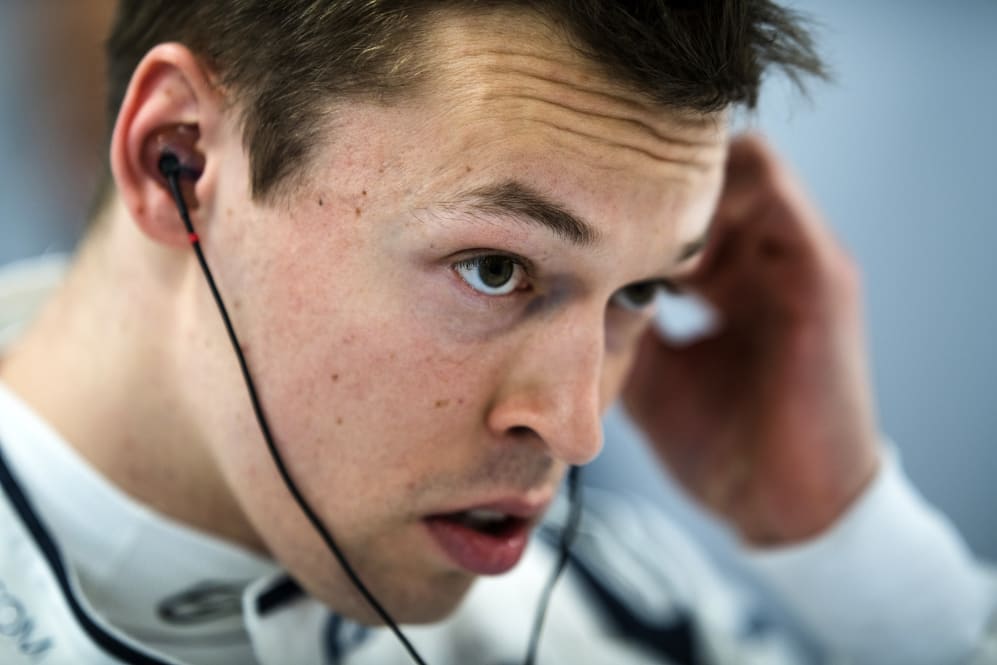 Following his exit from Toro Rosso in 2017, Daniil Kvyat made a triumphant return to F1 last year, scoring an emotional podium finish in Germany. But as he explains on this week's episode of F1 podcast Beyond The Grid, it was his spell on the sidelines with Ferrari in 2018 - and in particular a test at the Italian team's fabled Fiorano test track - that reinvigorated his desire to get back on the grid...
Having made his Grand Prix debut in 2014 with Toro Rosso, Kvyat was promoted to Red Bull in 2015, scoring two podiums before his demotion back to Toro Rosso - with Max Verstappen going in the opposite direction - midway through 2016. After losing his Toro Rosso drive in late 2017, he spent the following year as Ferrari's development driver, working at Maranello in their simulator.
READ MORE: Kvyat hails 2019 as 'one of my best years in F1'
During that spell the AlphaTauri driver admits he reassessed his F1 career before an "emotional" test of Ferrari's 2018 F1 car at Fiorano - a test that catalysed his return to F1.
"In the end I tested that year's car once in Fiorano," Kvyat told host Tom Clarkson on the podcast. "And that was very emotional for me, because, first of all, it's a Ferrari and Fiorano – current [2018] car – and it was really cool.
"And I [hadn't] driven anything for six months or something. I was enjoying it so much, and that day I understood I want to come back at any cost to Formula 1: 'This is what I want to do, what I'm best at'.
"Also, that test was very strong, [with] very consistent and good lap times and everybody was quite happy."
READ MORE: Alex Albon's journey to F1: How his 'darkest moment' forged an inner steel in the Red Bull racer
There were other options for Kvyat outside of F1 for 2019, but there was nothing doing. He wanted that F1 seat.
"I felt I had a lot of unfinished business in Formula 1," he continued. "There was talks in different areas (formulas), but I always wanted [to drive] in Formula 1. I was considering stopping completely if I didn't get a Formula 1 deal again."
The Ferrari simulator role also gave Kvyat some invaluable experience working with their line-up of Sebastian Vettel and Kimi Raikkonen, and he played a small but important role at the 2018 Canadian Grand Prix…
"It was great also to watch them work – two world champions – very experienced guys," he said.
READ MORE: Ferrari's Binotto on the coronavirus, Vettel's contract and the SF1000
"With Sebastian, once I think I was in Canada [2018] and my job was to look at onboard videos and try to, you know, pinpoint what was different.
"And I said, 'look you can take more chicane, more kerb on the chicane', and he agreed and he tried it the next day, and it was better…"
That Grand Prix, incidentally, was Vettel's first win of the season...
You can listen to the full interview with Kvyat, including revalations about his relationship with Helmut Marko and that brilliant podium in Germany via the player above.
Alternatively, you can listen and subscribe to Beyond The Grid on Apple Podcasts, Spotify or your favourite podcast app.