Feature
EXCLUSIVE: Ferrari's Binotto on the coronavirus, Vettel's contract and the SF1000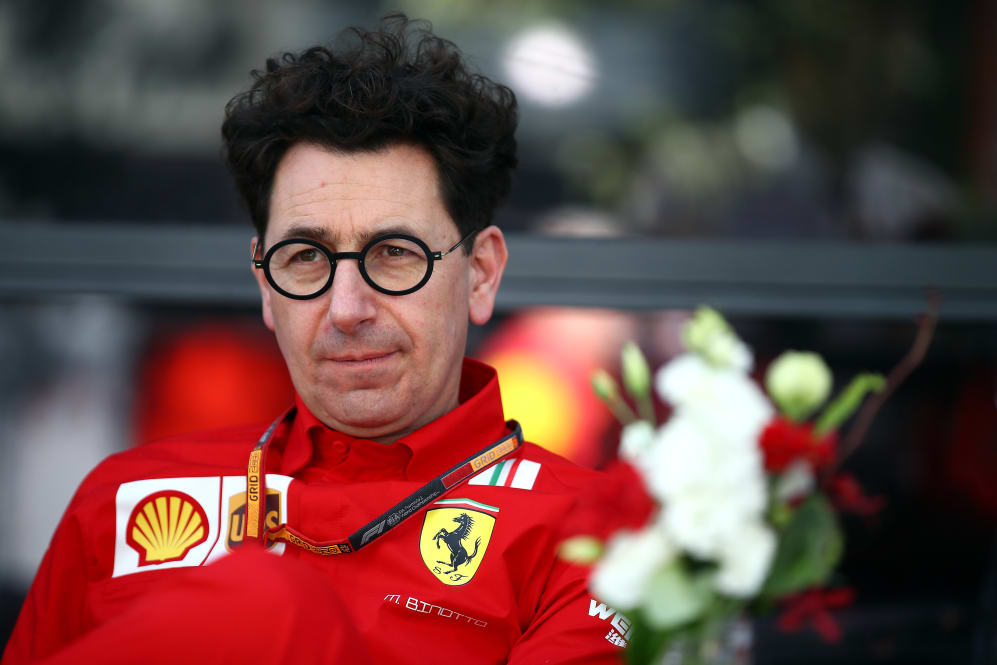 Mattia Binotto - the man with one of the biggest jobs in motorsport - discusses the impact of the coronavirus, gives us the latest on Sebastian Vettel's contract and talks about the performance of their 2020 challenger...
The impact of coronavirus on Ferrari
Italy, home of Ferrari, has taken dramatic measures to attempt to control the spread of coronavirus across the country and this has naturally had an impact on the way Ferrari – as well as rivals AlphaTauri – operate. The Scuderia put a plethora of measures in place to protect their employees, the latest of which involved them halting production in their F1 facility on Monday, and Binotto admits that is impacting their development programme.
"The health of our employees is important. It's our top priority," says Binotto, speaking to Formula1.com. "We managed to go to Melbourne, even though it wasn't easy for us to be there as we had to change our plan on the flights as well. But more than that is what is happening in Italy, which we are concerned [about]. We express our solidarity to all our people here.
READ MORE: What does an early F1 factory shutdown mean for the teams?
"There are a lot of restrictions which have been applied to minimise risks of contagion and that is affecting our development capacity. Now everything is obviously pending. Before the shutdown, we tried to recalibrate the development programs on the basis of various calendar hypotheses but, obviously, we must wait for the evolution of the spread of coronavirus in the world and its effects on the resumption of activities.
"Only when we have a more precise picture will we be able to understand what we will be able to bring to the track in the first Grand Prix of the season. We have to understand how the situation will develop but we hope that we can go back to running as soon as possible, once the conditions are right. For our part, we are ready to support F1 and the FIA in this delicate phase."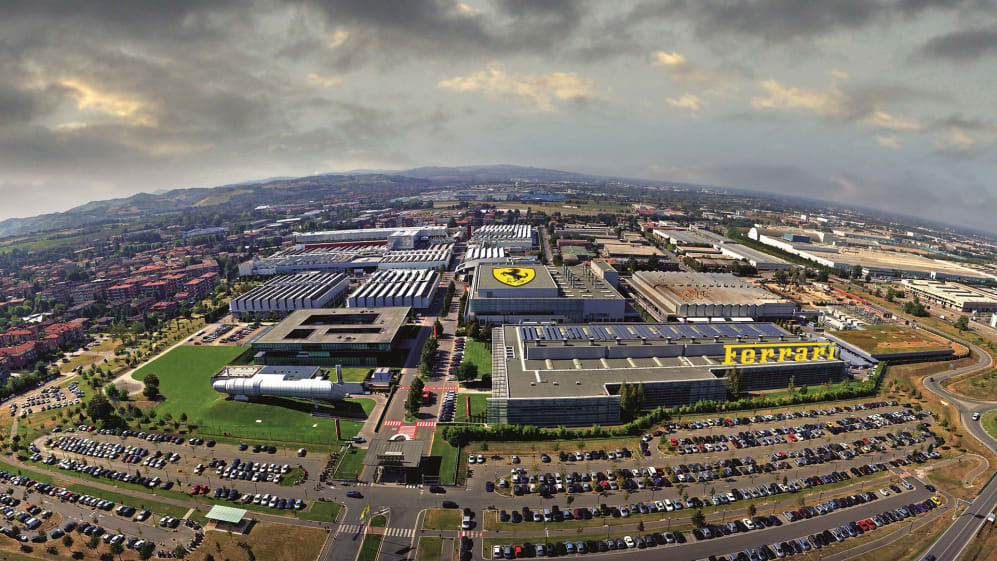 The teams' development programmes will be halted now anyway, following the news the shutdown has been brought forward from its traditional summer spot to the spring, after a proposal Binotto says Ferrari made on returning from Melbourne.
"There is a need for serenity now, to be together with our families and to recharge the batteries," says Binotto. "These three weeks of shutdown - an anticipation of the summer break - will serve to fill up your energy and then to push hard in the following months, when we will have two challenges to face at the same time, that of 2020 and that of the 2021 project."
Crunch meeting to discuss impact on 2021
Next year is set to herald a new era for F1 with new sporting, technical and financial regulations – but given the current situation regarding coronavirus, there will be a discussion among F1, the FIA and the teams on Thursday as to whether to postpone the project by a year.
"We will have a conference call with all the other teams, F1 and FIA to discuss the situation and the impact it has not only on this season but also on the next one," he says. "We must carefully evaluate every aspect and see if it is not really the case to think about possibly postponing the introduction of the new 2021 technical rules. In any case, Ferrari is ready to take responsibility for a choice that must be made in the ultimate interest of this sport, it is certainly not the time for selfishness and tactics."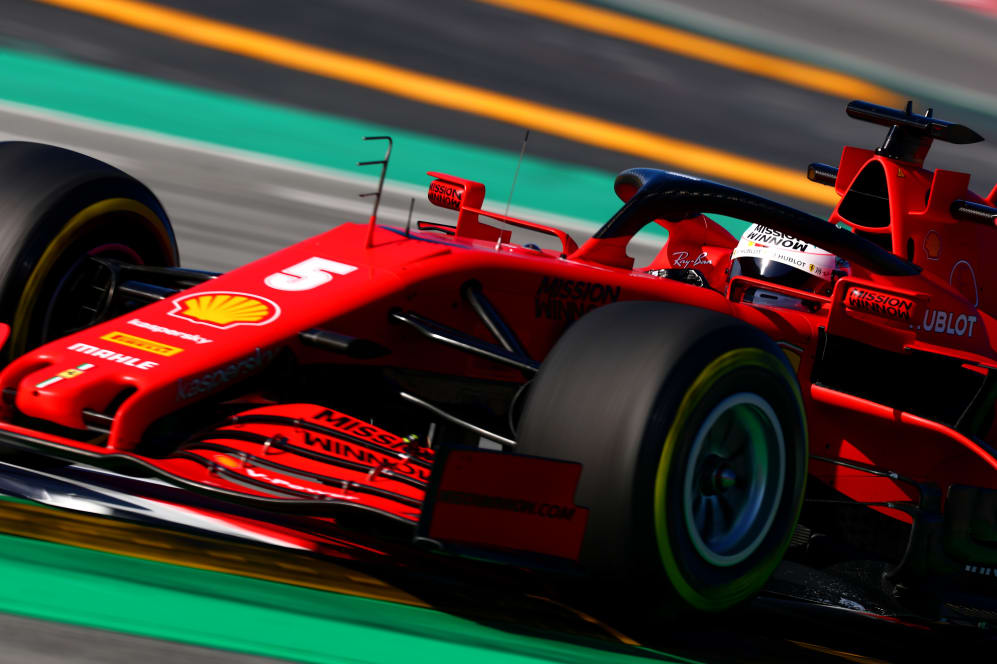 Ferrari have made gains, but they still trail
Ferrari dominated 2019 pre-season testing, but failed to repeat that form when the season began. This time around, they looked like they were behind Mercedes and potentially even Red Bull, with Binotto keen to play down expectations. Having had time to analyse the data since testing, he still believes they will be behind their main two competitors, especially as they have no updates, when the season eventually gets under way but insists they want to focus on improving on some of their weaknesses from last year, such as unreliability, driver disharmony and team operational errors.
"The cars we have brought to Melbourne are the ones that finished testing, so we're not expecting upgrades which will change our relative competitiveness compared to them," he said.
"We have analysed the data, I don't think there is anything wrong in terms of correlation. That's the true performance of the car. Where will be compared to the others? Barcelona is always testing, you need to wait for the first three races to understand where you are. It's important for us as a team to continue progressing, to have solid race weekends, from the team, driver and reliability point of view."
But having had a strong end to last year, courtesy of a breakthrough with their car after the summer break, how have Ferrari fallen back from Mercedes? "They did a great job, so we need to recognise what they did," said Binotto. "On our side, we steered the direction of our project into a different direction compared to the past. Normally when you do that, you may lose initially some ground but hopefully that will give some more potential development for the future."
When Binotto mentions a change of direction, he's talking about their move to adding more downforce to give them more speed through the corners. But it has come at the expense of more drag, which has impacted their performance on the straights. Ultimately, he thinks they have made the right call, as they should have the potential to retain their qualifying strength – Charles Leclerc got more poles than anyone last year – while improving their performance in the race.
'We've achieved our goal' – Leclerc reveals biggest strength of new Ferrari SF1000
"We have been a lot faster through the corners compared to last year," he said. "So the car is doing what we are expecting, being faster in the corners, but we're slower on the straights. I think we believe that having more downforce should help us not only on a single lap but also in the race, like in tyre management and tyre wear. If I think of the race simulations we did, compared to single laps performance, we have been stronger on the longer stints. That's the benefit of more downforce."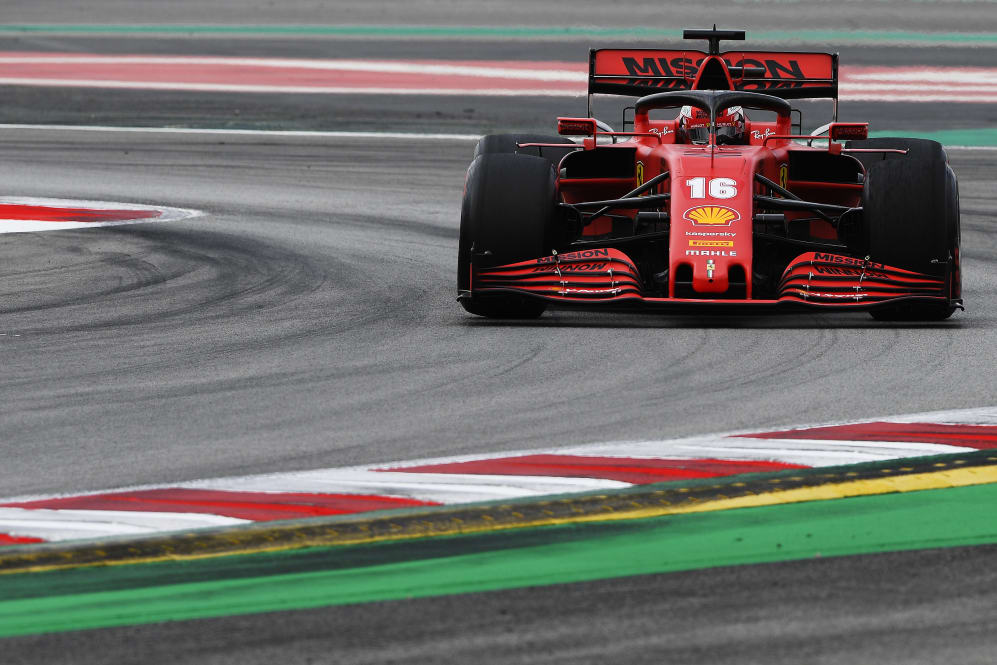 Driver harmony and Vettel's future
At Ferrari's season launch, Binotto revealed he would let Leclerc and Sebastian Vettel race this year, despite the flashpoints last season which culminated in the two colliding in Brazil, forcing both into retirement when running in the points. However, Binotto admits that they will still use team orders if it is in the interests of Ferrari.
READ MORE: 5 things we learned from the spectacular Ferrari launch
"What happened last year was important for both of them," he said. "We discussed and had some clarity as to what I'm expecting. The team interest is the top priority, and the constructors' championship is a key element. They are free to race, but that doesn't mean we can't still apply team orders in the interests of the team. But if the team is doing well, the drivers get the benefit of it.
"They are two smart and clever guys, they are getting to know each other better. What happened last year, not only in Brazil, but also in Russia when we tried to manage team orders. These situations gave us the opportunity to discuss and when you discuss in a transparent way, you get to know each other better. I think we have built more trust and confidence between us as a team, between the drivers, and that will be helpful in 2020."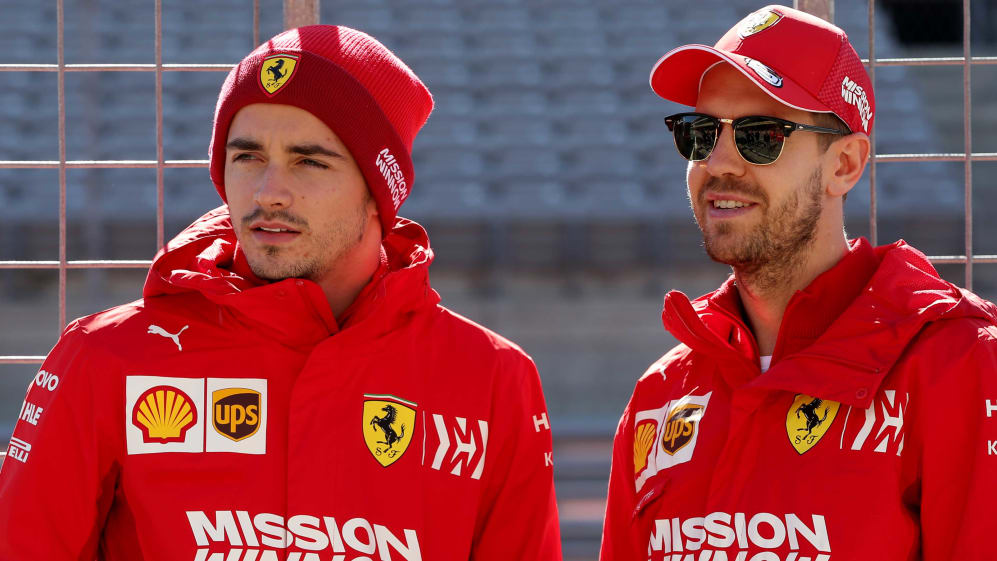 How that relationship evolves will be a key factor in Vettel's future. The four-time world champion arrived at Ferrari in 2015 tasked with bringing the world championship back to Maranello. He's so far failed to do so. Last year, he looked a shadow of his former self as he was beaten by Leclerc – with Binotto saying Vettel was surprised by the Monegasque's performance - and is now fighting for his future.
Lewis Hamilton has been linked with the team, but it's Vettel who is Ferrari's first choice for the second seat, with Leclerc signed to a long-term deal. During our conversation, Binotto revealed they have begun talks about a renewal – and it seems we may not have to wait too long for a final outcome. "We have started discussing a new deal," he said. "It's important we address it quite soon. It's not something we will leave until the end of the season. It's important for him and for ourselves to get clarity as soon as we can. Discussions are ongoing, and hopefully that will be done soon.
"He's in a very good shape. I think he's focused. He knows he needs to do well. It's a key moment of his career, because whatever he may do at the start of the season will be important for his renewal. It's in his hands. So I think he's very motivated. Last year was important for him. Charles' performance took him by surprise. It's not the case anymore, he knows where the benchmark is and he knows what he needs to do, so I think he has prepared himself very well through the winter. He spent last year trying to understand what went wrong and making sure he does better this year."
Vettel struggled to get comfortable with last year's Ferrari, but Binotto reckons this year's challenger - the SF1000 - should be more suited to him.
"I think so [it should be more suited to Vettel], at least from the first indications of Barcelona," he says. "Having said that, one of the best skills of the great drivers is to be able to adapt to the car you have available and to get the most out of it. For our part, we must try to help them achieve this, which we do with both drivers."
Leclerc had an impressive debut season with Ferrari, beating his more decorated team mate Vettel in the drivers' championship. Despite the pressure that brings, Binotto reckons he can cope.
"Charles prepared very well during the winter and has already started to demonstrate it in the tests, as Sebastian did. Charles knows that the second year in a top team has more pitfalls, but he is a boy who learns so quickly that I am sure he will be able to manage the pressure in the best way."