Kvyat 'in better place if another F1 opportunity presents itself' after leaving AlphaTauri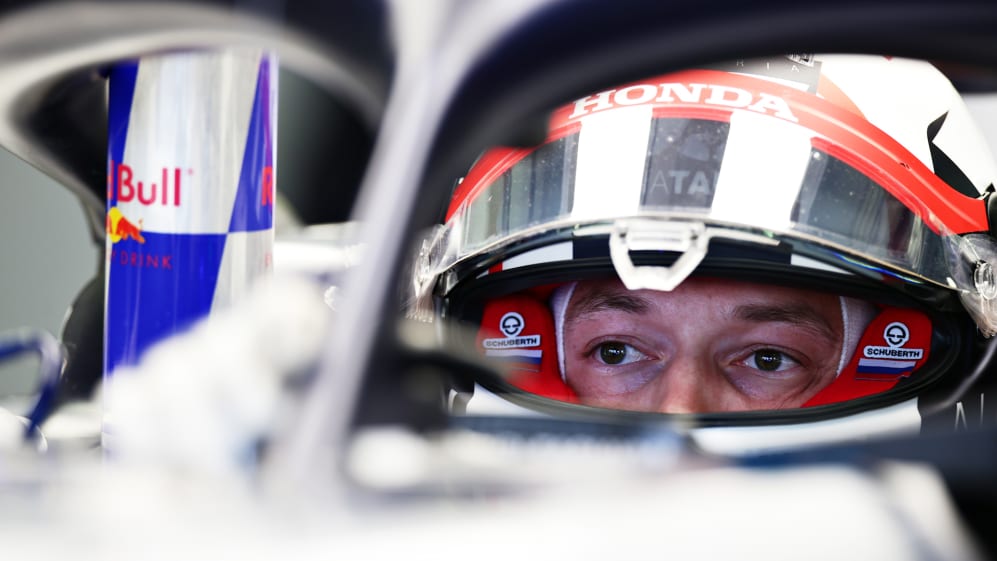 Daniil Kvyat may have made his second exit from Formula 1 at the end of 2020. But the Russian feels convinced that, should the chance of another F1 return rear its head in the coming seasons, his future employers will be getting themselves a much more rounded racing driver.
Kvyat showed flashes of performance throughout 2020 with AlphaTauri – his best result a stirring drive to fourth at the Emilia Romagna Grand Prix – but was generally outperformed across the year by team mate Pierre Gasly, the Frenchman outscoring Kvyat 75 to 32.
That meant that, having been called back into the Toro Rosso/AlphaTauri fold in 2019 following his departure from the team two years before, Kvyat once again found himself moved aside at the end of the season in favour of Japanese F2 driver Yuki Tsunoda. But with his eyes already on a comeback in 2022, the Russian said that he nonetheless felt he'd taken a big step forward in 2020.
READ MORE: ANALYSIS: Why Red Bull promoted Tsunoda to Formula 1 – and what now for Kvyat?
"I feel like I… improved as a driver [in 2020]," he said. "Sometimes circumstances fell not always in my favour this year… Some points that should have been scored weren't scored due to different reasons, sometimes under my control, but most of the times out of my control. All in all, there were some really strong races which I'm really grateful for. It's always good to have these [races] and I know that myself, I learned a lot.
"Also working with Pierre was very interesting. He's been performing extremely well this year, and it was interesting to see why he was doing that and I managed to understand a few things for myself also."
Kvyat in particular suggested that he'd managed to get on top of the biggest perceived weakness in his game when he joined the sport – his tendency to act impetuously on track, which famously saw him fall out with Sebastian Vettel in 2016 en route to earning his nickname 'The Torpedo'. But the 26-year-old said that the 2020 Daniil Kvyat was a much calmer driver, highlighting in particular how he'd dealt with failing to gel with the AlphaTauri AT01 as quickly as Gasly.
"Maybe a few years ago, situations where I would get lost, I kind of kept my head up and kept going," said Kvyat. "I'm more mature, a lot colder in difficult situations; especially when the car wasn't suiting me in the beginning of the year, I didn't give up and I kept working with my engineers, trying to improve it. And now we see through the year it's always been a better, more competitive performance.
Gasly admits he'd expected 'more difficult' 2020 ahead of 'best season in F1'
"It's always a constant evolution and I'm really happy that I managed to do a good step this year also, and I know that in the future, if another opportunity will present itself, I'm definitely in a better place. In F1, you always need to keep constantly working and improving, and that's exactly what I've been trying to do."
It's not yet clear where, if anywhere, a future opportunity would come from, with Kvyat's plans for 2021 yet to be announced – although the Russian has made it clear that, between himself and manager Nicolas Todt (who also manages Ferrari's Charles Leclerc) an F1 comeback is the priority.