Lando Norris reveals he's been driving an F3 car to prepare for F1 return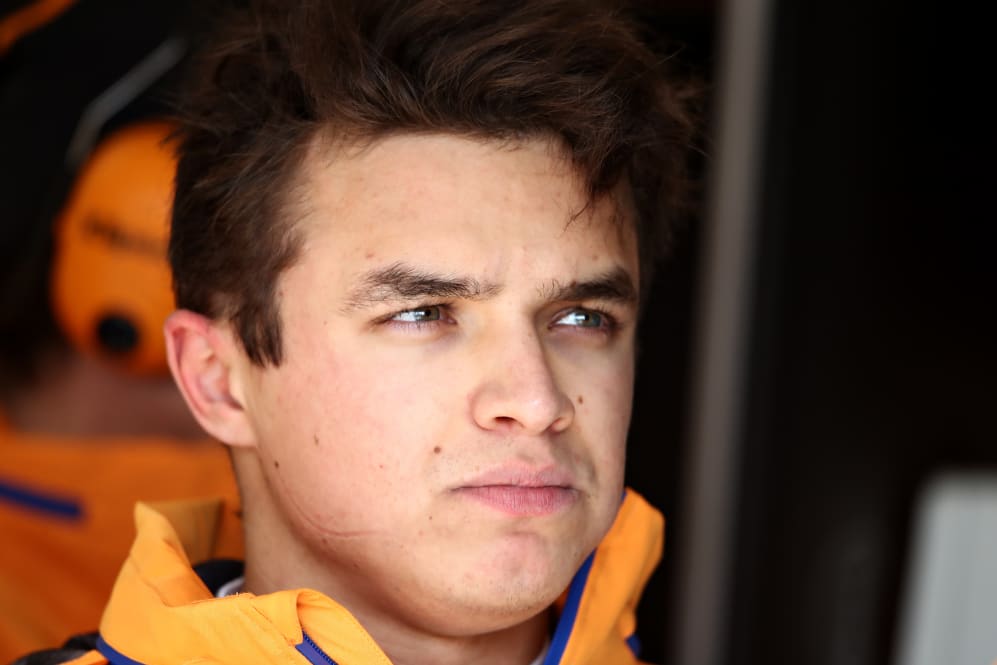 Having spent months entertaining fans by streaming his virtual racing exploits, Lando Norris has returned to a physical cockpit for the first time since pre-season testing in February, as he took the wheel of a Formula 3 racer to try and get himself back in the groove ahead of F1's return in July.
The McLaren driver teamed up with the Carlin squad with which he won the 2017 European Formula 3 championship for the test at Silverstone this week.
Speaking before the run with his old team on a forthcoming episode of F1 Nation (released on Friday June 5), Norris explained his plan to prepare himself for F1's first race of the season, at the Red Bull Ring on July 5.
READ MORE: F1 confirms first 8 races of revised 2020 calendar, starting with Austria double header
"I've got an F3 test coming up and I'm doing some karting next week, just something to get my body going again," he said.
"It's just getting the body back into that physical feeling of the G force and everything like that, to get that muscle memory back and working as it should do... but it's also a bit of a shock to the system to get back into doing that as well. Driving anything that you can push and go flat-out [in] is going to be a good feeling."
F1 announced the first eight races of the revised 2020 calendar this week, with Austria set to host a double header before the championship continues to Hungary, the UK, Spain, Belgium and Italy. And although Norris was preparing as best as he could for racing's return, he revealed that driving an F1 car for the first time would still be "a challenge".
READ MORE: 'No more than 10 laps' and I'll have the McLaren back on the limit when F1 resumes, says Sainz
"For it all to start up again next month is going to be weird, after almost getting used to the last two or three months looking at computer screens all the time," he said.
"I look forward to it. It's going to be a challenge jumping back into a Formula 1 car, because it is challenging; Formula 1 cars are like no other things that you get to drive, so it's going to be nice. It's going to be a cool feeling to get back into a Formula 1 car and feel like being on the limit and pushing it to the max."
Oops! Error retrieving Twitter post
Catch Norris on the F1 Nation podcast this Friday, when hosts Tom Clarkson and Alex Jacques will be taking a light-hearted look at the recent developments in the world of Formula 1.