Latifi 'excited to see where Williams stack up' in 2020 with 'step forward' FW43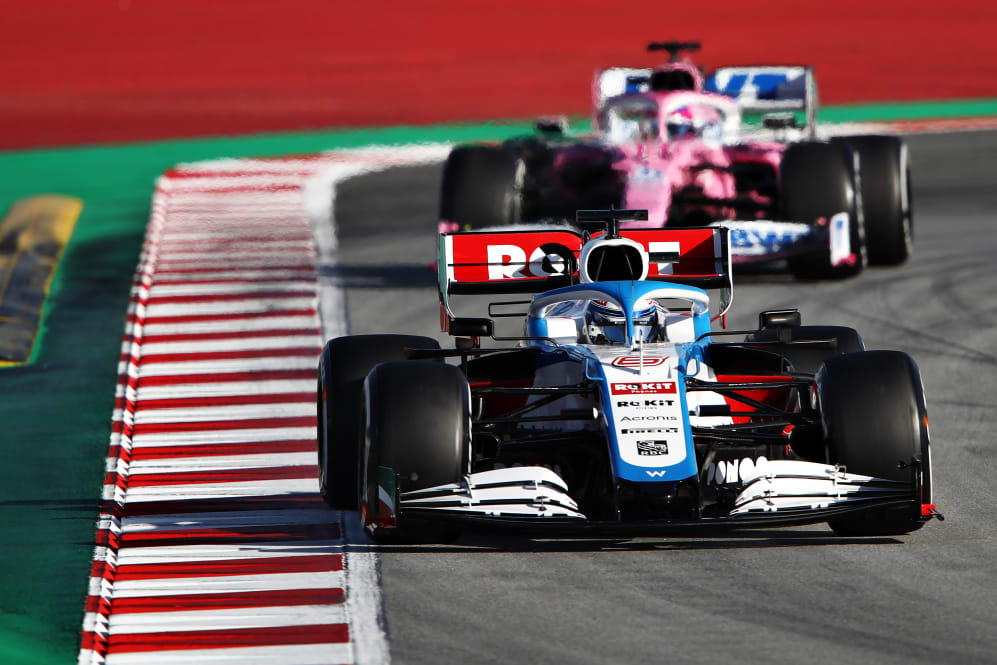 Barring a couple of niggles, the vibes coming out of the Williams camp at 2020 pre-season testing have been largely positive. And after clocking up the fourth fastest time on his final day's running at Barcelona, the team's rookie driver Nicholas Latifi was looking forward to getting to Melbourne to see how Williams compare to their rivals.
Having had his running curtailed on Day 1 of Week 2 by a power unit oil system issue, Latifi managed a chart-topping 160 laps on Thursday in Barcelona, with a best time a 1m 17.313s, set on the softest C5 tyre.
ANALYSIS: Why Williams chose Latifi for 2020
That was over eight-tenths faster than Williams' best lap in 2019, and within four-tenths of Robert Kubica's best C5 time from yesterday – with Latifi confirming that the car marked a step-change for Williams after their solitary point-scoring season last year.
"[The car] is a step forward, this is without a doubt, for sure," said Latifi. "It's difficult to know how close we're going to be in Melbourne, because we don't know what the other teams are doing and obviously, it's winter testing and normally you know that everyone's going to find some time. We know we've improved. Have we improved more than other teams have improved? We still have to wait and see… but I'm definitely excited to see where we do stack up."
READ MORE: Ferrari fastest on Day 2 as Hamilton hits trouble
Definitely the lap count today makes up a bit for the lost mileage on previous days
Latifi was set to spend Friday on the side-lines at Williams, as team mate George Russell drives the final day in the car. And after a positive day in the FW43, blighted only by a tiny off in the morning, the Canadian was readying himself to glean information from both his team mate and his fellow rivals, as he prepares for his maiden Grand Prix in Australia on March 15.
"Overall it was quite a positive day," said Latifi at the end of his running. "It's the first time this test putting proper race fuel in and doing a full race simulation – and if anything more than that – so it was a lot of laps, very good learning for me. Definitely the lap count today makes up a bit for the lost mileage on previous days.
"I think [George] will be mirroring quite a similar programme I did [tomorrow], and we'll be able to see from his side what he thinks," he added. "[I'm looking forward] just to following along tomorrow, one more day of running, not just to see how George does but also the other drivers… But the feeling I've had with the car is a positive one."
As of the end of Thursday, Latifi sits seventh on the drivers' list for number of laps completed at pre-season testing, with 343 under his belt – that's 1,597km – ahead of his looming Grand Prix debut.