Latifi targets qualifying gains as 2020's only rookie says race pace is on 'upwards trend'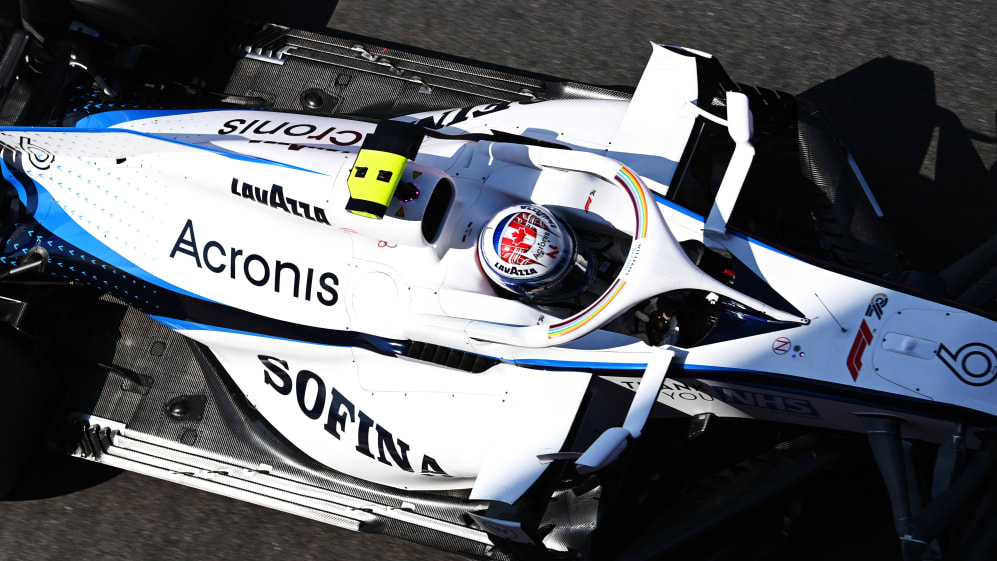 The second race at Silverstone had few highlights for Williams as their cars finished 18th and 19th, but there was reason for optimism for Formula 1's only rookie in 2020, Nicholas Latifi.
Latifi has not had the easiest introduction to F1, being paired with one of the brightest young talents in George Russell and seeing his debut delayed by nearly four months. But during the 70th Anniversary Grand Prix, the Canadian was able to closely shadow his team mate throughout the race and finished just 0.6s adrift at the flag as both Williams drivers suffered significantly with tyre issues.
READ MORE: The Winners and Losers of the 70th Anniversary Grand Prix
"I feel like it's not just with regards to strategy and being vocal with regards to pushing more, there's so many elements I feel I'm getting more comfortable with overall," Latifi said. "The engine modes, strategy, when I need to use it, starting to have let's say a bit more spare mental capacity to think about and manage effectively all these external things.
"Just the extra things besides the driving, there's so much in F1 to manage besides that. This was by far the race I felt the most comfortable in that respect, so I'm looking forward to being able to keep chipping away at that."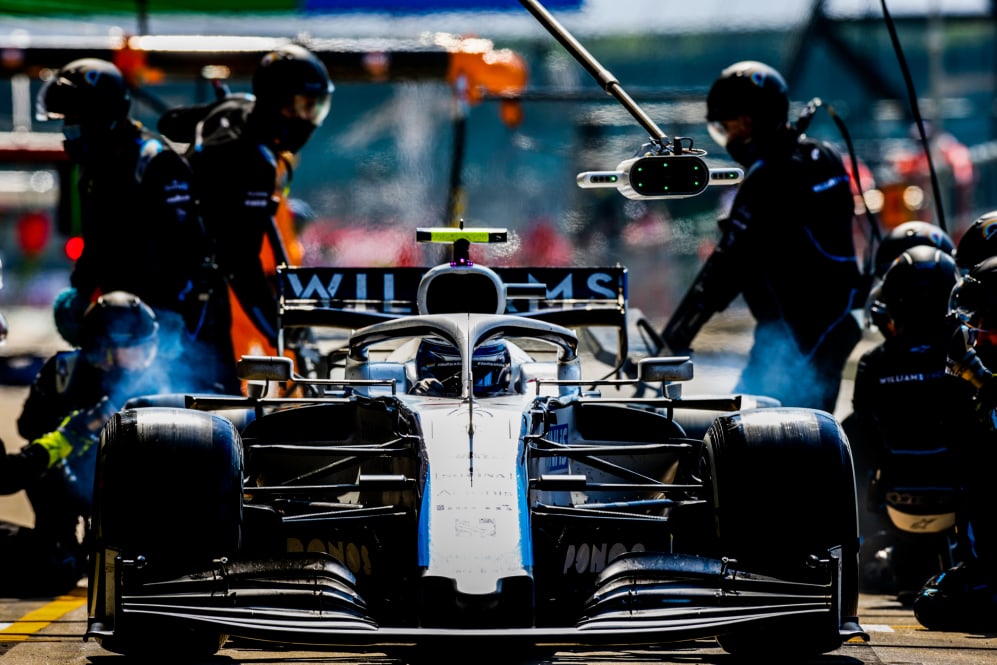 After almost managing to make a two-stop strategy work before a late third stop matched Russell and left him second on the road, Latifi feels he is learning and improving with each race, and only sees qualifying as an area that is not going as he had hoped so far this season.
"I think coming into the season whenever I was asked about my expectations the first thing I always said is I want to feel I'm making gains, I'm making steps, in my understanding of the car, how comfortable I am in the various situations of the car, and keep chipping away at it, and going in that direction.
WATCH: Say What? Vettel and Verstappen star in the best of team radio from the 70th Anniversary GP
"Probably the Saturdays I have not seen quite the [results] - the potential and the progression is there but the actual result and the outcome to go along with that is not what I'd hoped it would have been at this stage. So I think that's probably the one point that out of the first races I'm a bit disappointed with.
"There's only really been one qualifying I've been happy with, we've been unlucky in some qualifyings, but I have also made mistakes in some of the qualifyings where the car had more potential.
"I've still got to work on it, but everywhere else, especially the race pace and race management, especially the last two ones, have been on a nice upwards trend. And this is really important because the races are where you score the points."
READ MORE: 'His grandma must drive quickly!' – Horner hails 'amazing' Verstappen after Silverstone win
Latifi also got a taste of robust racing on Sunday as Kevin Magnussen was penalised for the way he rejoined the track during their battle for position, but the rookie wasn't fazed by such a close call.
"It was definitely on the limit. I didn't find out he got a penalty until after the race but I guess it didn't really matter for me as I got by him. I felt I went quite deep into the corner to try and pass him, he went even deeper, and went off the track.
READ MORE: 'We just had a slower car' – Wolff counters Bottas 'sleeping' criticism after Silverstone defeat
"If there was grass or a wall there he obviously would have backed off, but he went off the track and had to come on at some point. I was not expecting as aggressive a swipe as that. There is still a bit of run-off there. I didn't even feel we touched but apparently we did touch and I got some damage as a result, so, to be honest, I was just so focused on getting by I didn't really think anything of it.
"Just from the initial information I have about it so far [the damage] was minimal, a few points of downforce, which makes a little bit of a difference but obviously if something's on the car and it breaks off it's meant to be on the car so it's obviously going to give some kind of benefit but it wasn't dramatic. To be honest I didn't even feel the hit so I didn't feel a negative impact afterwards."