Leclerc and Vettel go into 2020 'on the same level' – Ferrari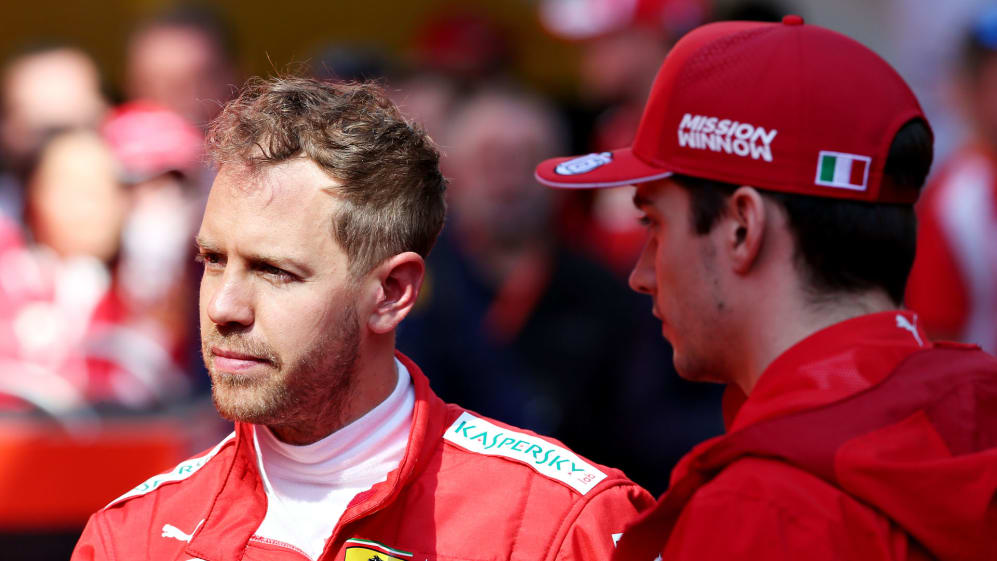 Before the 2019 F1 season kicked off Ferrari boss Mattia Binotto revealed that in a 50/50 situation, Sebastian Vettel would be favoured in strategy decisions over Charles Leclerc. But after launching their 2020 challenger, the SF1000, the team have confirmed that no such rules of engagement will apply this season, as Leclerc begins his second year with the team.
READ MORE: Vettel and Leclerc reveal Ferrari's 2020 F1 car, the SF1000
In only his second season of Formula 1 racing last year, Leclerc slotted effortlessly in at Ferrari, coming close to winning his second Grand Prix with the team in Bahrain, and ultimately finishing ahead of Vettel in the drivers' championship, with two wins to the German's one. And Binotto confirmed that, as a result of Leclerc's performance in 2019, driver management at the team would be different this season.
"It's developed," said Binotto. "Charles has got a year's experience with us. They will be on the same level, they can both fight to be ahead. So let them race."
READ MORE: Ferrari's 2020 title challenger built on 'extreme concepts' – Binotto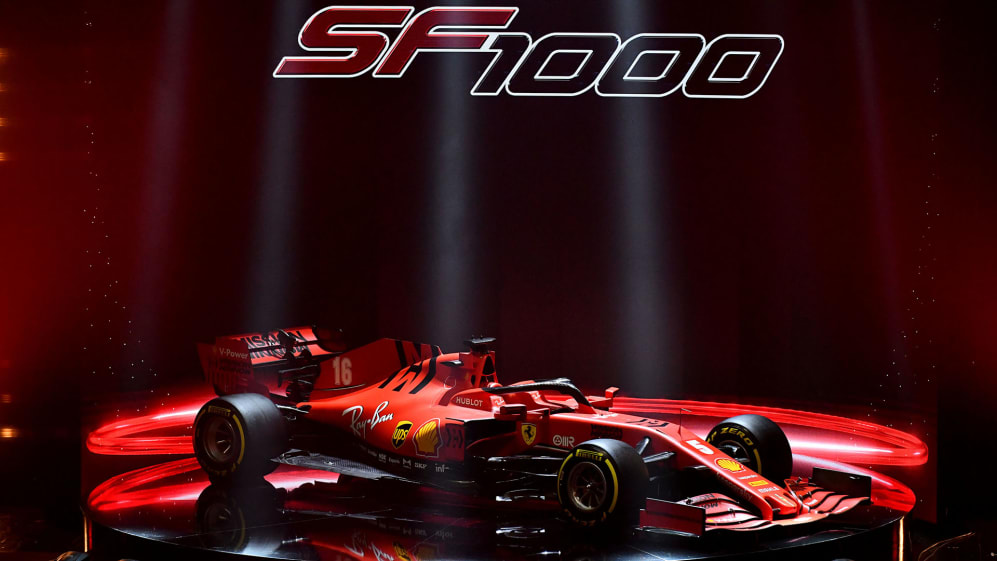 The 'let them race' philosophy backfired massively for Ferrari in Brazil last year, when Vettel and Leclerc had a spectacular coming together that wiped them both out of the race. And Leclerc – whose contract was extended over the winter to keep him at Ferrari until at least 2024 – revealed that he planned to leave his team mate greater "margins" in 2020.
"We both learned the lesson what happened in Brazil," he said. "We are free to race but we are also team mates. A lot of people [work] on the car, we are a team, and things in Brazil shouldn't happen. I've learned from it. The margins will probably be a bit bigger."
READ MORE: Our first take on Ferrari's SF1000 F1 car
Vettel, meanwhile, said that he'd never felt he'd had an upper hand at the team in 2019 – and that, as far as he was concerned, 2020 would be the same, as he seeks to claim his fifth world title, and his first as a Ferrari driver.
"[It was] not like I had a different car [in 2019]," he said. "We both have the same car, and the same chance to race well. I never doubted that, I don't think Charles did either... It doesn't change anything. Starting on equal terms, we were last year, we are this year as well."
Both Leclerc and Vettel will get to sample the new SF1000 when testing begins at the Circuit de Barcelona-Catalunya on February 19. Find out how you can watch all six days of testing live here.