Leclerc anticipating 'more positive' weekend for Ferrari at 1000th Grand Prix celebration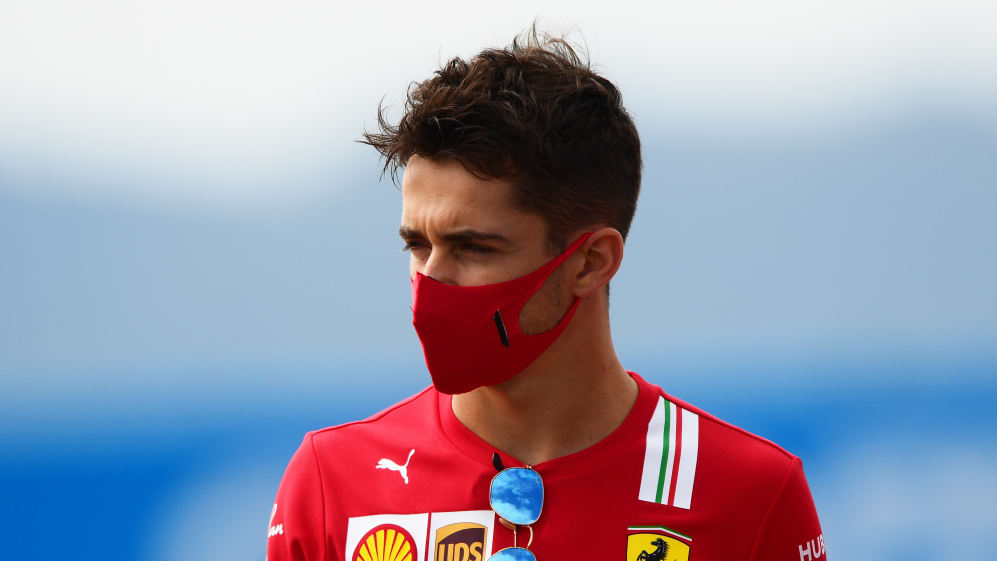 Ferrari arrive in Mugello to celebrate their 1,000th Grand Prix on the back of two point-less weekends at Spa and Monza. But Charles Leclerc was optimistic that the team would perform better this weekend at the Mugello track the team have owned since 1988.
Ferrari's cars will bear a special burgundy livery for the Gran Premio Della Toscana Ferrari 1000, as the team celebrate their 1,000 Formula 1 race – with the first having come at the 1950 Monaco Grand Prix.
Ferrari at 1000: The enduring appeal of F1's most iconic brand
But after failing to finish higher than 14th at the Belgian Grand Prix, before crashing out of a potentially promising fourth place at the Italian Grand Prix last weekend, how did Leclerc feel Ferrari's jubilee race was likely to pan out?
"I have a feeling that it might be better than the last two weekends for us performance-wise," Leclerc said on Thursday. "I really hope tomorrow will confirm what I think, but it should be a bit more positive and let's see how it goes. Physically, we've done a filming day a few months ago here. To restart on a track like this was pretty difficult for the neck, but it should be fine because we've had quite a lot of races since then."
READ MORE: Mugello – all you need to know about F1's newest Grand Prix track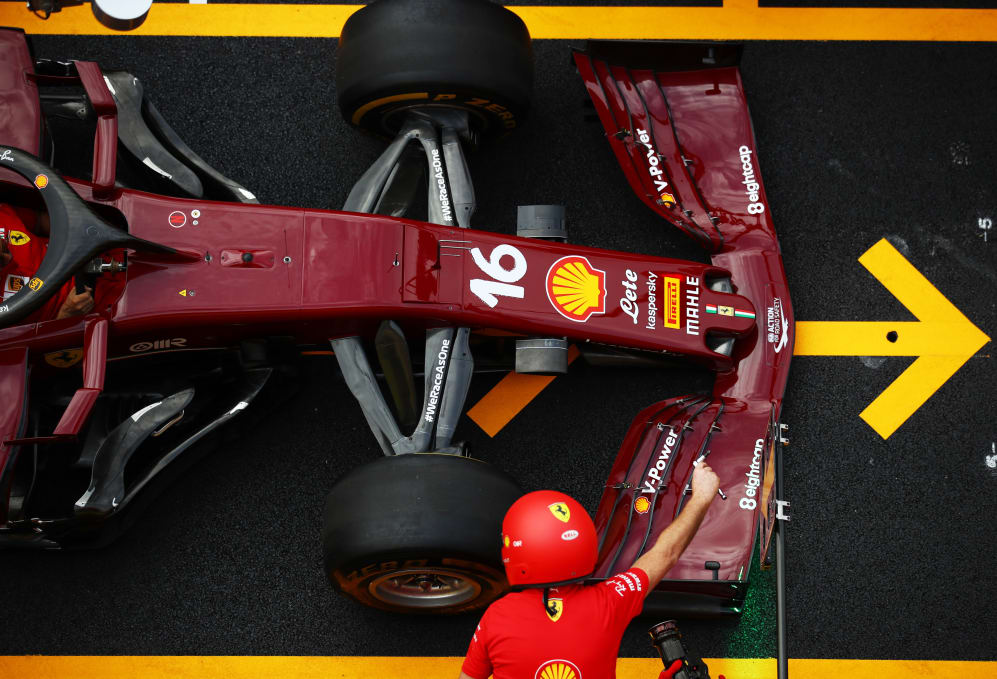 Much of the talk around Ferrari going into the weekend centred around the news that Leclerc's team mate Sebastian Vettel would join Aston Martin for 2021. Leclerc, meanwhile, is signed up at Ferrari until 2024 and, with the team having scored just 61 points this year to Mercedes' 281, seemingly has a large-scale rebuilding job on his hands.
READ MORE: Vettel admits he came close to retirement before signing up to 'exciting' Aston Martin project
But the 22-year-old said at Mugello that he was up to the task, adding that Ferrari's struggles in 2020 had allowed him to grow as a driver.
"It's definitely quite a different picture compared to last year," said Leclerc, who took seven pole positions and two wins in his first year with Ferrari in 2019. "We've been struggling as a team this year quite a lot more, but surely I think we always learn more once you are going through tough times. Now it's up to us to keep our head up and stay motivated, which is the most difficult at the moment.
"But I have to be honest, also driving for Ferrari is a motivation in itself, so I'm not struggling that much with that. I'm hugely motivated to do well, to turn the situation around. I have a long-term partnership to the team and I'm really looking forward to try and turn these things around. It's not the easiest of times at the moment but we are working hard to get back to the top. But I think I've grown quite a lot this season."