Feature
Ferrari at 1000: The enduring appeal of F1's most iconic brand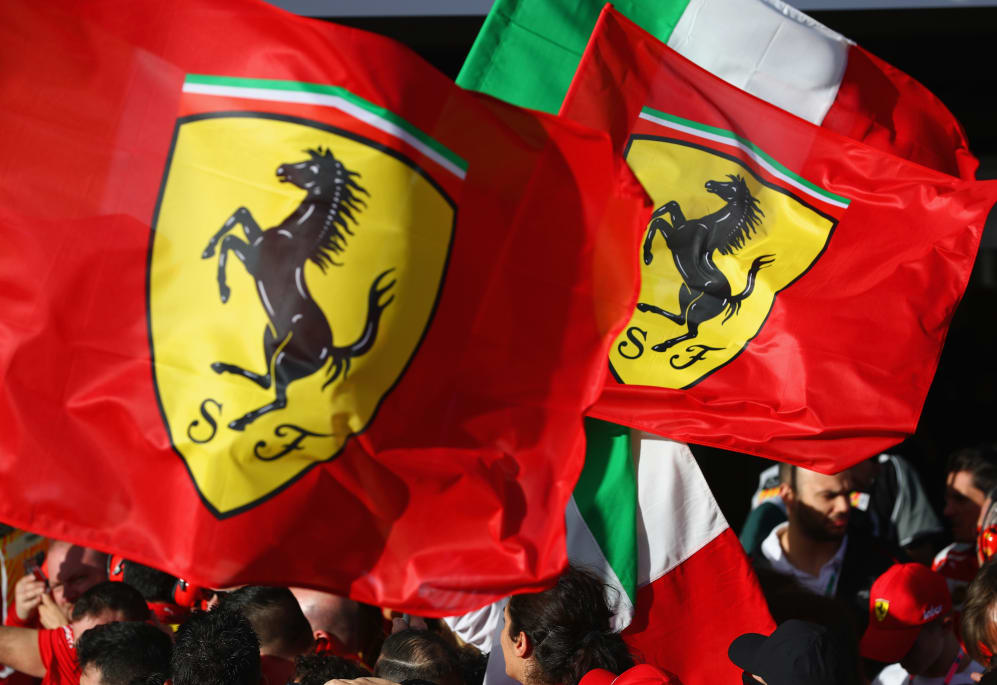 What keeps Ferrari ticking? Is it their drive to win Grands Prix, sell road cars, or something more? Ahead of their 1,000th Grand Prix, acclaimed journalist Pino Allievi explores the makings of the longest-standing Formula 1 team and what makes them great.
This article first appeared in the new Italian language edition of The Official Formula 1 Magazine. Get at 40% discount on an annual subscription now with the code Editor40 at the checkout - click here for more details.
The occasion is billed as a Ferrari festival, but in reality it will celebrate all of Formula 1, which owes so much to the iconic marque from Maranello. Ferrari's 1,000th Grand Prix, to be held on September 13 at the brand's own circuit at Mugello, will be a unique and symbolic event.
The Bible tells us that 1,000 is a sacred number, and that one day from God's perspective is worth 1,000 days on earth. While Ferrari have already achieved god-like status in some people's eyes, there's no doubt that the milestone of 1,000 Grands Prix is worth more than a few race wins or even a title.
READ MORE: Hugh Jackman in talks to play Enzo Ferrari in new movie due to start production next spring
This incredible benchmark puts the team in a special place that bridges history and eternity. It's a source of pride that characterises this team with no equal, which immediately evokes notions of competition, beauty, technology, art and poetry.
"I never did all of this so that other people could enjoy themselves, but instead to satisfy my own ego," said Enzo Ferrari – a mantra that has been repeated by all the greats in history, from writers, industrialists and folk heroes to Nobel Prize-winning scientists, economists and even philosophers.
Ferrari arguably took it to a different level and it seems a shame that those 1,000 Grands Prix don't actually include the very first Formula 1 race, which was held at Silverstone on May 13, 1950.
Why not? Enzo wasn't happy with the start money being offered by the race organisers, so instead he sent three of his cars to the Formula 2 Grand Prix at Mons in Belgium that took place during the same weekend. They dominated the race, banking enough money to persuade Il Commendatore to enter what was only the second points-scoring race in history, at Monaco on May 21.
That was the beginning of a story that has passed into legend and to this day showcases an important part of Italy's industrial history. As of 2019, Ferrari produces 10,400 cars per year, turns over $426 million and has 3,500 employees. Its fabled competitions department has been valued by Forbes at $1,350 million after winning 31 FIA Formula One World Championships, both for constructors and drivers.
WATCH: Onboard for a lap of high-speed Mugello
The fact that the team are no longer winning in Formula 1 counts for relatively little when it comes to road car sales, as the myth that surrounds the Prancing Horse now goes way beyond results on a race track.
This isn't the first time that Ferrari have been starved of decent results in Formula 1, but road car sales seem to have always increased regardless. Even Covid-19, which has been a scourge of manufacturers worldwide, does not seem to have greatly affected Maranello, which never furloughed any of its workers or made staff redundant, as was the case with nearly all the other Formula 1 teams.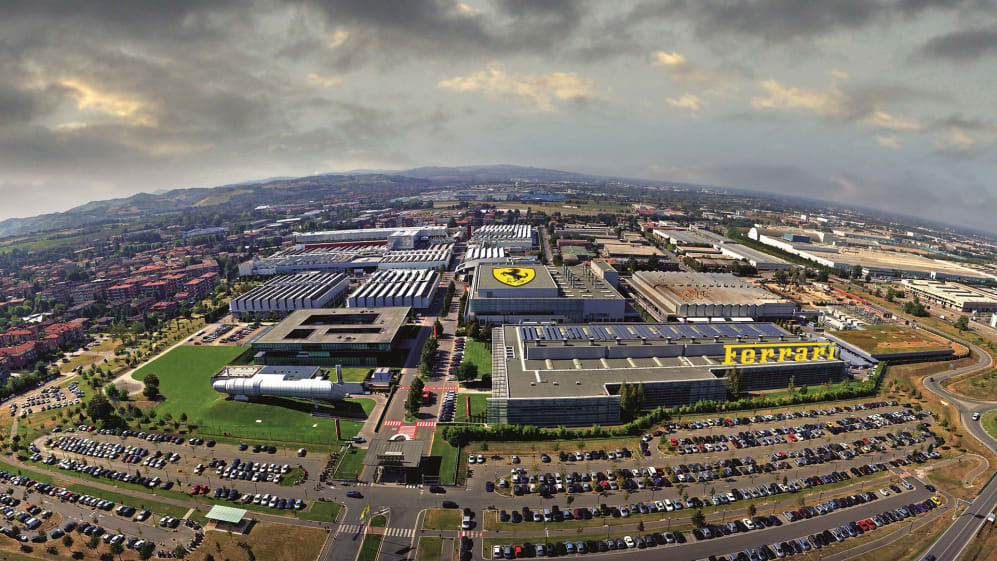 The financial consequences of the pandemic have not been too catastrophic for the red team, unlike, for example, McLaren who, as well as seeing their sales shrink, also had to seek external re-financing. It was a similar case for Aston Martin, who will take over Racing Point next year.
To talk about Ferrari's 'miracle' though would not be correct either, because miracles tend to happen just once whereas the Prancing Horse has been an enduring industrial reality for as long as most people can remember: made in Italy but envied all over the world.
PODCAST: Jody Scheckter on his 1970s rivals, Enzo Ferrari and life after F1
Even Henry Ford realised this when, on April 10, 1963, he opened negotiations to buy Ferrari, which ended in an abrupt 'thanks, but no thanks' from Enzo Ferrari himself. As an act of either rivalry or revenge, depending on which way you look at it, Ford spent an unimaginable amount of money to beat Ferrari at Le Mans in the following years. They succeeded, but then they quit motorsport, whereas Ferrari has always been there and attracts millions of fans every year, both old and new.
Here's an interesting question: would Mercedes have ever returned to factory competition in Formula 1 in 2010 if Ferrari had not been there as an objective to match and overcome? Dieter Zetsche, then chairman of Daimler AG, whose idea it was originally to bring Mercedes back and who was always a fervent supporter of the company's F1 project until he stepped down in 2019, often said that the company's competition with Ferrari was a huge motivation: to take on and beat the team with the biggest history and following was a great incentive.
Mercedes have always made the most of their many successes with a number of high-profile marketing campaigns. Ferrari, by contrast, have never spent a single euro on advertising since the day they were founded.
Piero Ferrari, the company's vice-chairman, says: "Racing is our calling card and we don't need anything else. The research and development that we carry out in Formula 1 is always fed back into our road cars, as our customers know. And that's why we want the rules coming from the FIA never to dilute the values of technical research intrinsic to competition, otherwise our fundamental reason for being there is diminished."
READ MORE: Under the bodywork of the Alfa Romeo 'Alfetta' – 70 years after it won the first ever F1 race
These words underline a philosophy that has never changed since Piero's father fielded his company's very first racing car, the 125, at the Piacenza circuit in northern Italy in 1947. Enzo Ferrari was a visionary whose insights, which often went against the grain, were truly ahead of the times.
It was precisely because of this outlook that a previously insignificant little town nestled among the quiet plains of central Italy – Maranello – turned into a global centre of automotive excellence that was no less emblematic than Detroit.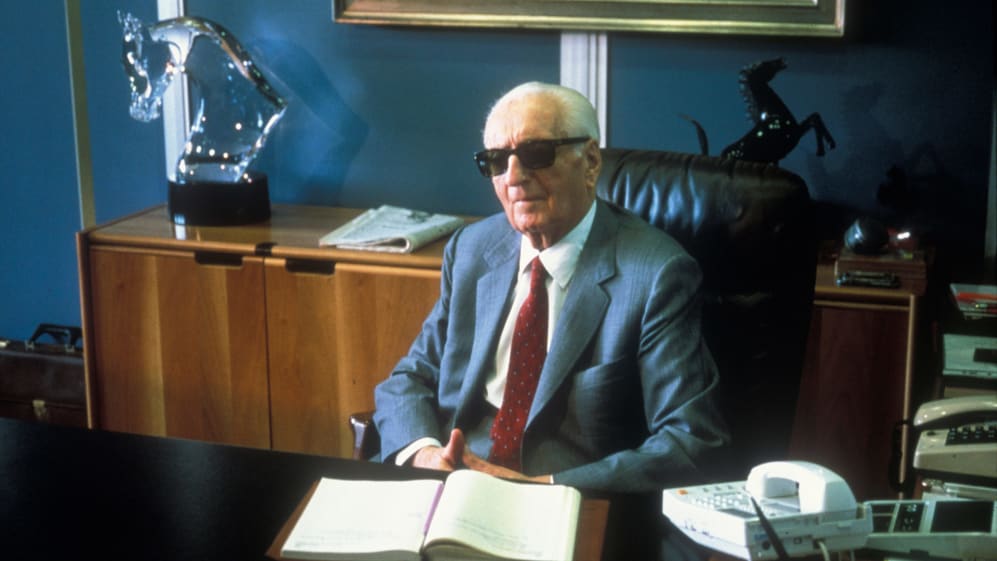 When, straight after the Second World War, everyone else was focused on making cheap everyday vehicles to allow an impoverished and battered population to return to work, Enzo Ferrari was dreaming of making cars that would stand out for their quality, technology and elevated prices – to appeal to the clientele that had no doubt suffered less from the ravages of war. It's a niche that is still being cultivated today.
"I made expensive and fast road cars that cost a lot of money as a means to the only end that interested me: going racing," he unapologetically stated. In fact, on June 18, 1969, Ferrari decided to sell part of the road car business to Fiat, in order to free up resources and time for motorsport. He was more up for the fight than ever on the world's race tracks, despite the fact that he was then 71 years old.
READ MORE: Ferrari CEO Camilleri backs Binotto as he vows to end 'revolving-door' culture at team
These days, Ferrari's business is as commercially strong as ever, both on the road side as well as in competition. From 2009 to 2018 the Formula 1 team earned $2,100 million from sponsorship alone, leaving aside the historical bonuses and payments that Ferrari receives just for entering the sport, with the grudging consent of its rivals: fellow signatories of the Concorde Agreement.
The record of 1,000 races is a nice one to have but the team's reason for being is certainly not a question of sentiment and there's a solid economic base that justifies and supports all of Ferrari's activities on the track.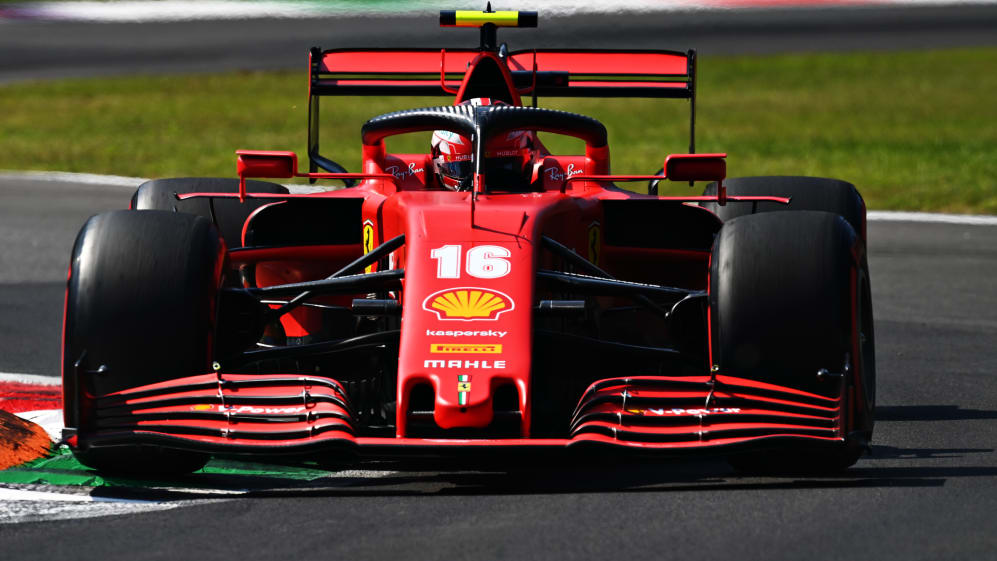 Nonetheless, when Sebastian Vettel and Charles Leclerc were so uncompetitive at the Styrian Grand Prix this year, finishing the race a lap behind the winner, it was reminiscent of another notorious Ferrari flop, at the 1971 Austrian Grand Prix, where Jacky Ickx and Clay Regazzoni both suffered engine failures.
Enzo was following the race from home as usual and immediately called his legendary technical director Mauro Forghieri. "Load up the trucks and leave straight away," he ordered tersely. "Tomorrow we'll have the technical debrief and immediately afterwards I want the drivers out testing at Fiorano."
That technical briefing was tense, with those responsible for the engine firmly in the dock, although there was no shouting or histrionics. As Forghieri remembers: "Enzo was often shouting, but it was in the meetings where he spoke quietly that it became really frightening."
PODCAST: Jacky Ickx on Stewart, Brabham, the great Enzo Ferrari and more
It was the height of summer, but Ickx and Regazzoni had to cancel their plans to take a few days off by the seaside and instead pound round Fiorano, testing modified engines on endurance runs. The weather was searingly hot and few words were spoken at that test. Enzo, seemingly impervious to the 35-degree heat in his grey suit and tie, watched impassively from the pitwall.
At the end of the afternoon, the engine broke again, luckily after many more kilometres than a Grand Prix distance. "We'll go over it all tomorrow," he told all concerned, not giving too much away and forcing the drivers to stay overnight yet again.
There was no doubt who was in charge and it makes one wonder how he would have reacted to the Styrian debacle. Perhaps Vettel and Leclerc would have found themselves spending unexpected hours on a simulator.
In the end, the 1971 Ferraris didn't finish the next race either, which, painfully enough, took place at Monza. As a result of all that, Forghieri was relieved of the role of technical director, making way for Alessandro Colombo.
When Forghieri came back in 1973, Ferrari decided to abandon endurance racing to concentrate exclusively on Formula 1. Finally in 1975, after 11 long years, Niki Lauda brought the championship trophy back to Maranello.
READ MORE: The insider's guide to… Technical Directors
In the years between Jody Scheckter's title in 1979 and Michael Schumacher's first in 2000, before Enzo's death in 1988 he again realised the need to bring some new ideas into his Scuderia, so he looked abroad for suitably experienced team members, bringing in noted engineers such as Harvey Postlethwaite in 1981, Gustav Brunner in 1986 and John Barnard in 1987.
The very first foreign engineer at Ferrari, in the early 1960s, was actually Michael May: a naturalised Swiss ex-driver from Germany, who brought with him all the experience that Bosch had accumulated with direct injection. Using that knowledge, Ferrari driver John Surtees won the title in 1964. May's contract was unique, as it rewarded him financially for every extra horsepower that he managed to extract from the engine.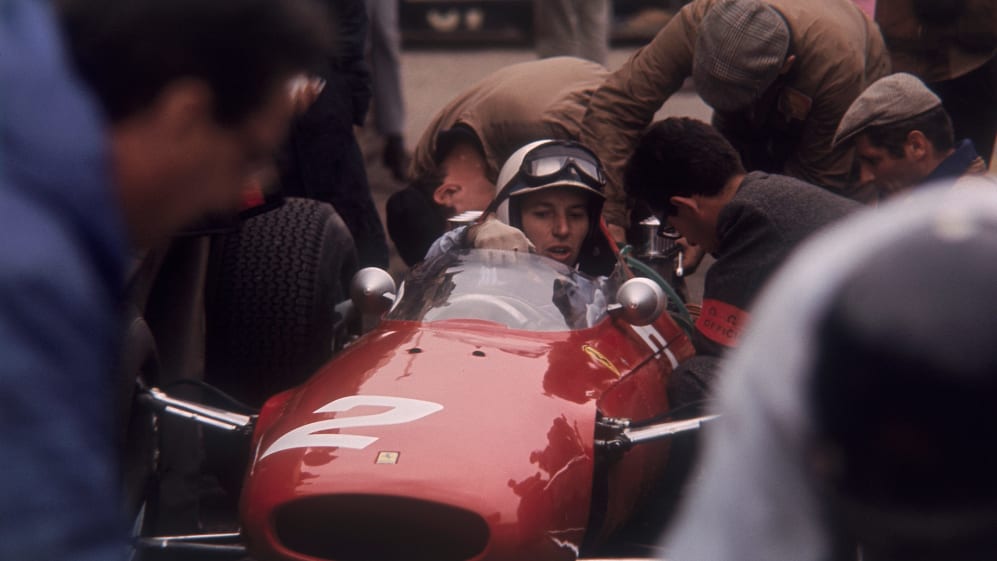 But that was very much Enzo Ferrari's way: he reacted to defeat by piling on the pressure with a carrot-and-stick approach, also investing in people and throwing money at whatever happened to be the problem – although it had to be wisely spent. He would probably have adopted exactly the same approach today to the current situation, employing top engineers from rival teams to cover any weaknesses in Ferrari's systems.
His son, Piero, adds: "My father was never happy to rest on the laurels of victories from the past. He considered them to be just history. Instead, he was always thinking about how to win tomorrow, without stopping for single moment. His days were completely dedicated to thinking about the next race, the next win."
READ MORE: Already a hero: How Charles Leclerc won the hearts of the tifosi in a single season
He may keep a deliberately low profile but Piero Ferrari remains the person at Maranello with the greatest experience and knowledge of racing. Every strategic decision is taken with his input and it was he who, behind the scenes, calmed everyone down as soon as it became clear that the SF1000 was going to be no championship winner this year.
Piero is a voice of reason in an environment that has sometimes shown a tendency to take rushed decisions under pressure. A knee-jerk approach is counter-productive in Formula 1, where real progress is only made with management continuity.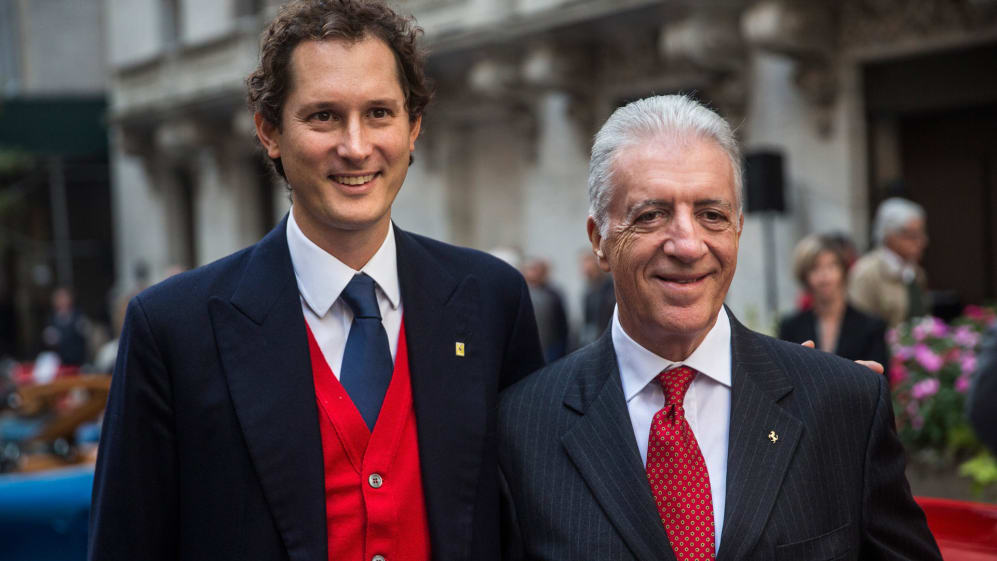 Yet battling the weight of a history that obliges you to constantly win is never easy, because your rivals are always experienced, hungry and ambitious. But Ferrari are learning to press on without getting too distracted by outside influences. In this year of global crises, both economic and health-related, the pressure from the fans has also been more positive than ever before. The tide is turning from fandom into passionate support, which is a subtle but important difference.
Nonetheless, Ferrari are Italy's best known synonym for technology and patriotism, constantly reminding the world of how their home country forms an epicentre of art and culture. This is the burden of responsibility that rests on the shoulders of John Elkann and Louis Camilleri, currently in charge of steering the red ship. They know that the success or failure of Ferrari on the track will have repercussions on their reputations as top managers, as well as on the share prices in Milan and New York.
READ MORE: LONG READ: The lesser known Sebastian Vettel – getting to know the man who snubs social media
Elkann and Camilleri's world is more about finance than racing, but nonetheless they are the staunchest defenders of Ferrari and their values. The measures that they took when the iceberg of Covid-19 appeared on the horizon provide proof of an attention to detail that translated into a profit of €9 million in the last quarter, with medium-term investments sustained by €133 million and an overall liquidity of €1,812 million (as of June 30).
These figures on their own probably speak more than any comments made in the paddock or in a bar, as that historic landmark of 1,000 races approaches. Certainly, if Ferrari got back to their winning ways again there would be more smiles on the faces of the drivers, engineers and top managers. But according to all of them, it's only a matter of time before that happens. We've heard this before – but will they be right this time?
The Official Formula 1 Magazine is your perfect monthly companion to the world of Formula 1. Buy Issue 6 now or sign up for a worldwide monthly subscription with a 40% discount by using Editor40 at checkout at www.thef1magazine.com where you can also buy our Italian language edition.