Leclerc positive despite 'very, very difficult' start to Japanese GP weekend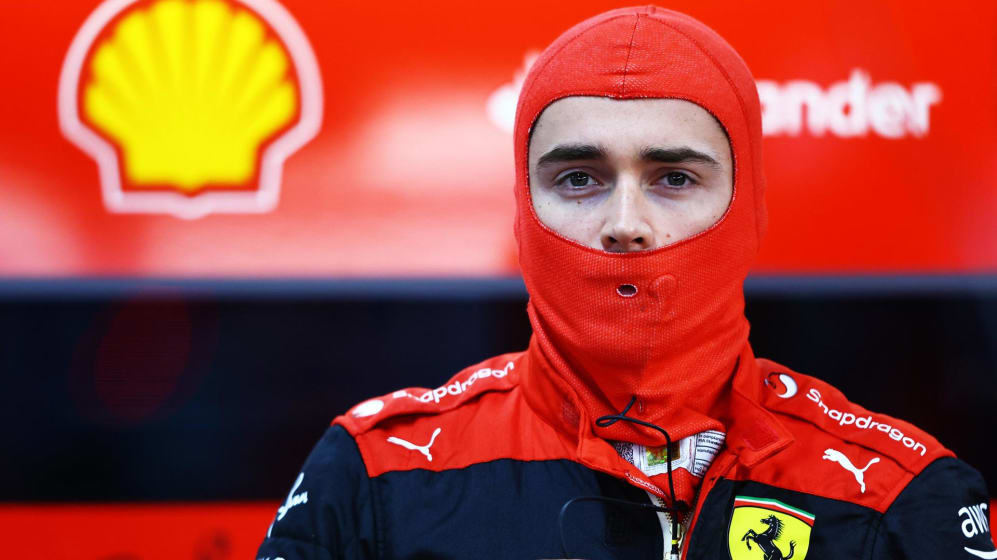 Charles Leclerc and Carlos Sainz were in good spirits after the opening day of the 2022 Japanese Grand Prix weekend, despite a challenging start to the running.
Leclerc shrugged off a trip through the gravel at Spoon to finish third in FP1, his team mate Sainz going second in an opening session that was hit by rain. The Monegasque driver however fell to 11th in the following session, in which he narrowly avoided the barriers, to finish 2.7s off the pace set by Mercedes' George Russell.
READ MORE: 'We'll be starting from zero tomorrow' – Verstappen intrigued by changeable Suzuka weather conditions
"FP1 was fun! FP2, no tyres left, so less fun," he said. "But overall it was quite a good day, the feeling with the car is good, we just need to put everything together tomorrow, but the feeling is good, so that's positive.
"FP2 was very, very difficult because the tyres were just completely done," he added, "but there's plenty to learn from today for the race especially, so it's a positive Friday and let's see tomorrow, because conditions will change a lot, so FP3 will be all about adapting to those new conditions as quickly as possible and let's see what possible."
Sainz finished second and three-tenths behind compatriot Fernando Alonso in first practice at Suzuka, and in FP2 he posted P6 ahead of Alonso. Sainz said he was happy to get some wet running after admitting in Singapore that he had lacked "confidence".
"Not ideal," began Sainz, "but at least the conditions were pretty consistent out there today when it was wet; that allows you to do a couple of tests that we never get to run in these conditions, so we managed to get a couple of tests done which are always interesting. I always run in the wet because I feel you can still learn something and you can always learn something from the car, from the driving, especially after a wet Singapore.
"Yeah, I love it. That's why it was important for me, after a difficult race in Singapore in these conditions, to really try and got back on top of the car today in these wet conditions and see if I could find my rhythm again, which was important, and we managed to do so: I was quick and I was back at home again."
READ MORE: 'Emotional' Tsunoda says long-awaited home debut is a 'dream come true'
Sainz, however, maintained that Red Bull hold the advantage – Max Verstappen finishing third and Sergio Perez fourth in FP2.
"I think Red Bull are quick everywhere: wet, dry, slow, fast circuits, straights, slow-speed [corners]. They are quick everywhere with the package they have now. But we are also very quick, so it will be a matter of who nails the weekend and who has that last tenth, two-tenths advantage over the others."