Leclerc predicts 'one of the most difficult' weekends in Baku but is confident for bright Ferrari future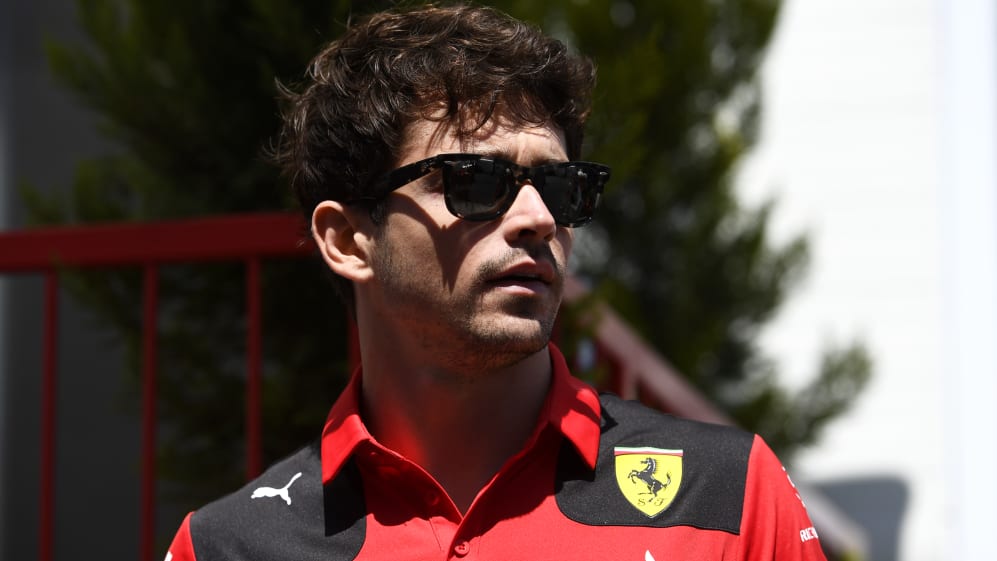 Charles Leclerc is expecting to face a challenging Azerbaijan Grand Prix but is predicting a bright future for Ferrari on the horizon. The Monegasque driver's start to the season has been far from ideal, having retired from two of the first three races, whilst suffering a grid penalty that limited his opportunities in the other.
With the best part of a month off to take stock, and with Ferrari hard at work at the factory working on developments, he at least seems to be seeing positives for the rest of the season – but has his doubts about this weekend.
The new Sprint format limits all the teams to just one hour of practice on a Friday when the track is at its dustiest. That isn't long to gather enough data to find an optimum set-up for the car, test out any upgrades, pack in some longer race simulation runs and try out all three compounds of tyre.
READ MORE: Hamilton says Mercedes upgrades are 'start of a new path' in Baku but 'core' of the car will remain
"It's going to be a very, very difficult weekend, if not one of the most difficult of the year, having a Sprint weekend this weekend," said Leclerc.
"Having only one free practice session, on a street circuit, after three weeks break is going to be challenging, but I am looking forward to it."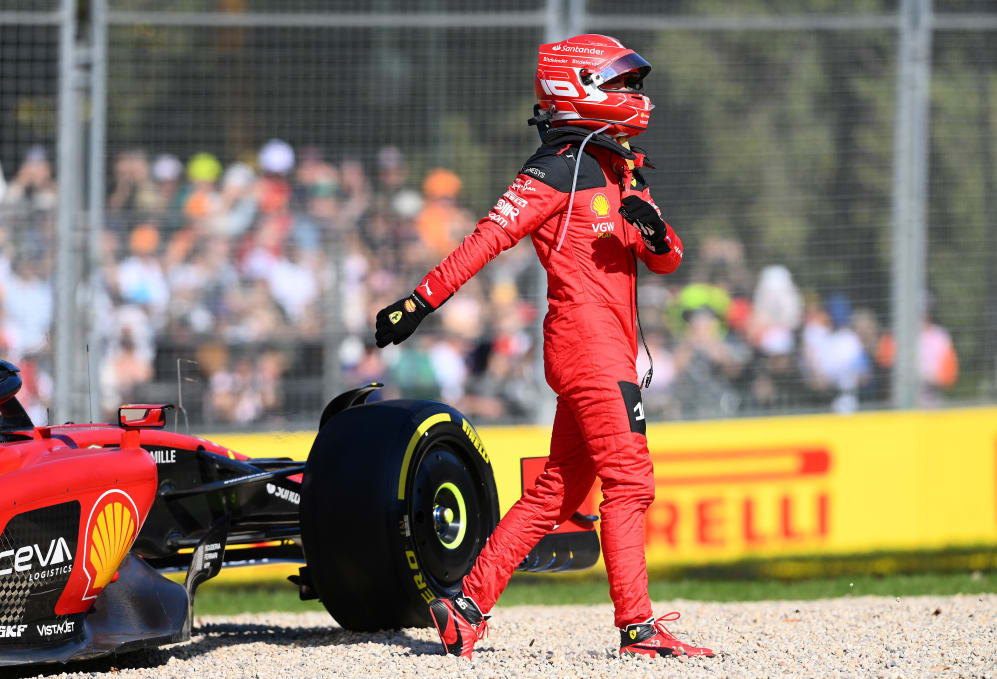 As for any upgrades that might be coming, most teams are set to run lower downforce spec rear wings at the Baku City Circuit, but Leclerc wouldn't be drawn on the specifics of what else might be bolted onto the SF-23.
With the Scuderia lying a distant fourth in the standings, they need to start eating into the advantage that their rivals have – but Leclerc was more concerned with trying to piece together a first incident-free weekend of the season before addressing exactly when Ferrari might get back in the mix for race wins.
READ MORE: 'Exciting, cool and more pressure' – Drivers eager to try out new F1 Sprint format at the Azerbaijan GP
"I think realistically we don't have the performance that Red Bull has with their car at the moment," Leclerc added. "What gives me the confidence for the future is that I know the plans of the team, I know what's coming to the car, and this gives me the confidence for the future because I know that the idea, and what Fred wants to do.
"I am 100% sure that this is the right thing for the future and that will bring us to fight with Red Bull. When is the question and I don't have the answer for now. This weekend we just need to try and have a clean weekend."