Leclerc says he was 'expecting better' as Ferrari struggle with balance issues in Bahrain
Ferrari infamously took a one-two in every session bar one – the race itself – at the 2019 Bahrain Grand Prix. But despite the team's well-publicised pace reduction in 2020, Charles Leclerc still declared himself surprised after the team failed to crack the top 10 across Friday's running at the Bahrain International Circuit.
Ferrari's performance has been on an upward trajectory in recent races, resulting in their biggest points haul of the season (27) last time out at the Turkish Grand Prix. But after Sebastian Vettel and Leclerc finished Free Practice 2 in 12th and 14th respectively – having been 12th and 11th in FP1 – Leclerc admitted he'd been hoping for better on Friday.
FP2: Hamilton heads Verstappen under the floodlights as Albon suffers huge shunt in Bahrain
"Difficult," was Bahrain 2019 pole-sitter Leclerc's summary of his Friday. "I expected a bit better because normally it's a very strong track for the team in the past few years, but this weekend we seemed to struggle quite a bit more.
"At least the first day has been more difficult. But we are normally pretty good at fixing the issues overnight so hopefully we'll be working well tonight and coming back stronger tomorrow."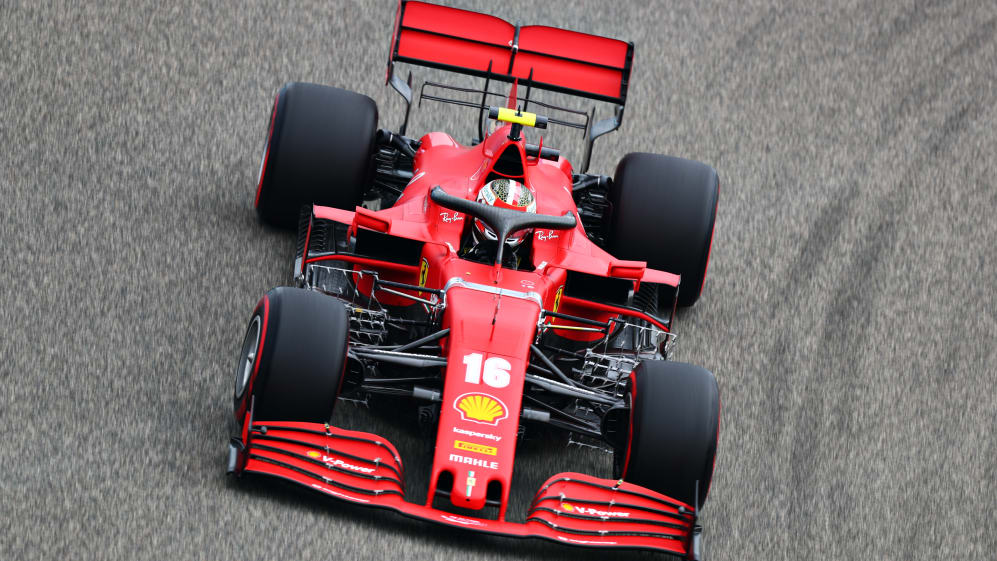 Asked what areas he felt needed improvement, Leclerc replied: "Just the balance basically, because throughout the corners it's very tricky. We go from oversteer to big understeer and it's quite difficult to manage the car at the moment.
"I did quite a bit of mistakes, so also my driving hasn't been very good today," added Leclerc, who rotated his SF1000 during FP1, "so hopefully all of this will be good tomorrow and we will manage to get a good result. We are all very, very close and anything we can gain will be a bit advantage."
READ MORE: Albon crash 'frustrating' says Horner as Thai driver admits he 'should have backed out'
Fresh from his first podium of the year in Istanbul, meanwhile, Vettel seemed slightly less surprised than his team mate at Ferrari's underwhelming Friday at the power sensitive Bahrain track – although he too was hopeful of an improved performance on Saturday and Sunday.
"It's probably not the best track for us on paper, but we still have a little bit that we can improve and see what we get tomorrow," said Vettel. "It was obviously difficult to make the tyres last and it will be difficult on Sunday. It's not quite clear yet how many stops and which tyres are the best, so a little bit of homework tonight. For now, I think we focus on quali and then prepare for the race.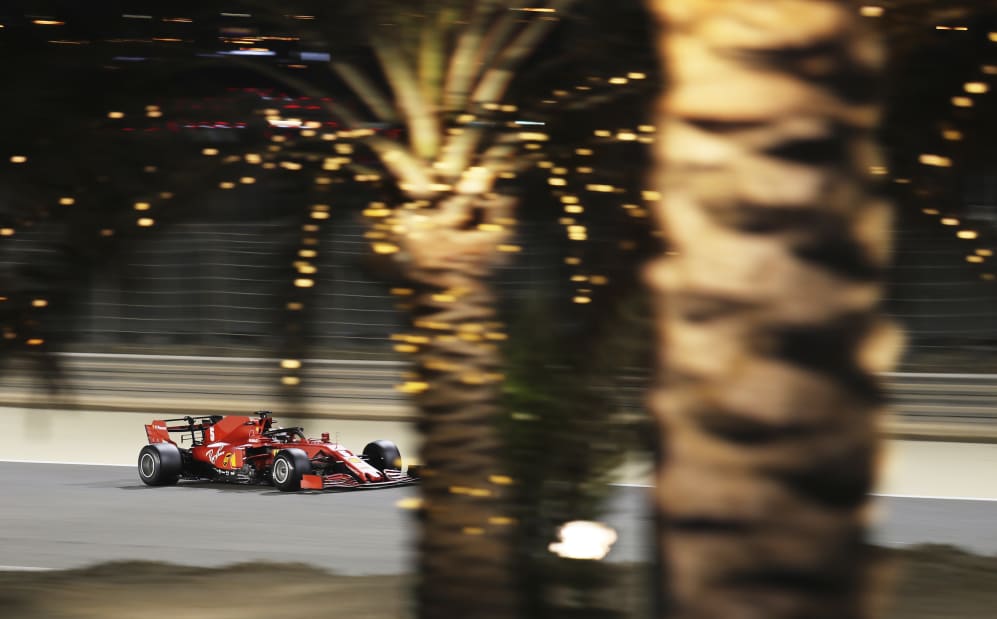 "Points are scored in the race," Vettel added, when asked whether Ferrari would favour a race-oriented set-up over a qualifying one. "So certainly you have to think of the race, but the higher up you start, the better your chances.
READ MORE: Mercedes drivers wary of Red Bull threat despite session-topping Friday in Bahrain
"But we've seen here many times that you can make quite a big difference with strategy and tyre handling and nurturing, so let's hope that come Sunday, we're better off. But until then, you're obviously trying to go as fast as you can because the same applies in quali as in the race… the faster the car is, the better you will be in quali and also then in the race."
Ferrari will be hoping for a second consecutive strong performance on Sunday, meanwhile, as they look to claw their way into the fight for P3 with Racing Point, McLaren and Renault – with the Scuderia currently six points off fifth-placed Renault in that battle, and 24 off Racing Point.
READ MORE: Leclerc says Ferrari need 'three perfect weekends' to have a chance of P3 in the championship