Mercedes drivers wary of Red Bull threat despite session-topping Friday in Bahrain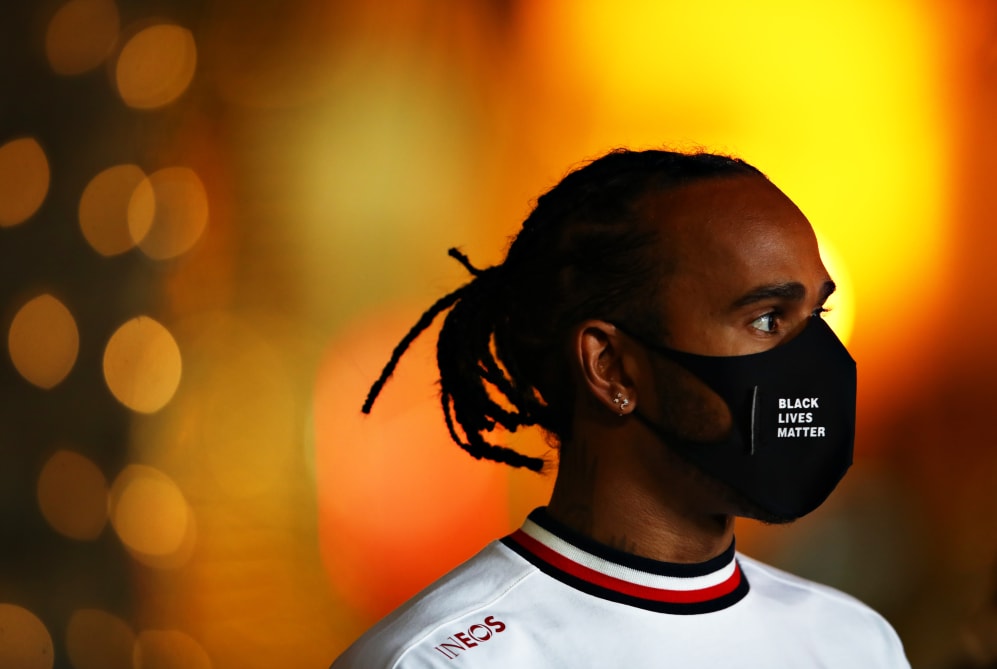 Lewis Hamilton completed a clean sweep of fastest free practice times on Friday at the Bahrain Grand Prix. But the Mercedes driver admitted there was still "plenty of work to do" for his team ahead of qualifying and the race, with team mate Valtteri Bottas fearing the threat from Red Bull after a strong day for Max Verstappen.
Newly-crowned champion Hamilton was seemingly in a league of his own across Friday at the Bahrain International Circuit, heading Free Practice 1 by 0.449s from Bottas – with Sergio Perez in third almost a second adrift – while Hamilton's advantage over Verstappen in FP2 was a slightly more modest 0.347s.
FP2: Hamilton heads Verstappen under the floodlights as Albon suffers huge shunt in Bahrain
Despite the performance though, Hamilton was typically not wholly satisfied with his day in the desert.
"I'm not particularly happy with the balance, but I think everybody's probably in a similar position out there," he said.
"The track's quite slippery and gusty. This track works the tyres completely, night and day differently to the last race in Turkey, and places like Portimao, so instead of doing a fast outlap trying to get temperature in the tyres, you're trying to go slow on the outlap to try and not put too much tyre temperature in the tyres because it generates a lot of heat. But we've definitely got some work to do."
Meanwhile, with the drivers having run mandatory laps on Pirelli's new-for-2021 compounds, Hamilton admitted that the "test day" aspect to Friday's running hadn't made it the most enjoyable.
"Today was a bit like a test day, so not my favourite of days," he said. "Qualifying laps are always super fun, but we didn't get to do a lot of that today."
READ MORE: Albon crash 'frustrating' says Horner as Thai driver admits he 'should have backed out'
Neither Hamilton nor Bottas ran the medium tyres across FP2, setting their fastest laps on the traditional softs. But they might have been surprised to see that second-placed Verstappen's best time from the session came on the yellow-marked rubber – with Bottas confirming, after ending the session P3, 0.018s shy of Verstappen, that Red Bull looked in the hunt at a Bahrain track where they haven't appeared on the podium since 2013.
"I think Red Bull is up there – they looked pretty good in the second session," said Bottas. "It's tricky to say from today honestly, because I think many teams were having different kind of run profiles, because we had some new Pirelli tyres to try.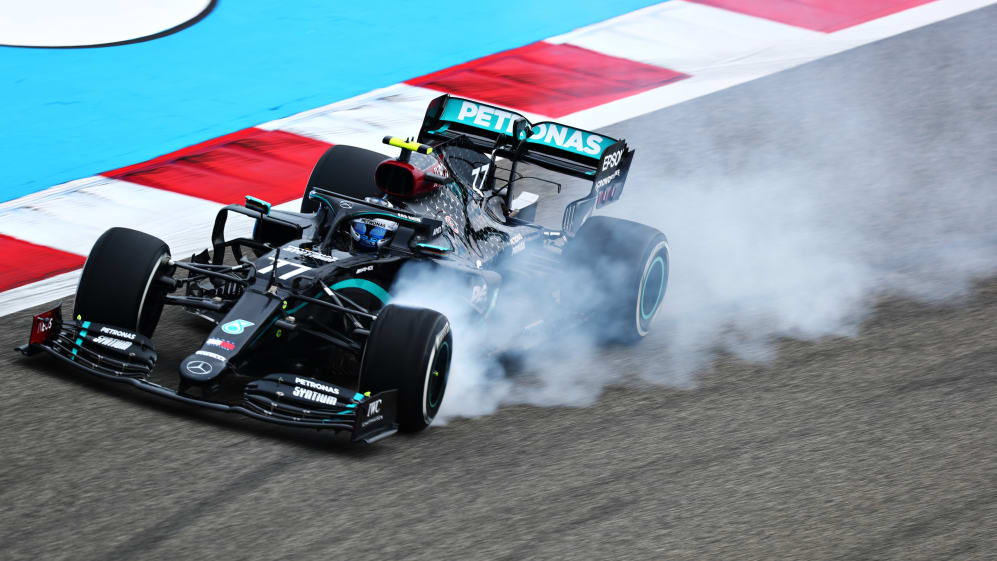 "I think the day was okay and looking at the general performance and feeling, it was generally okay," Bottas added. "It was definitely challenging in the first session, which it is always here, and tomorrow, Free Practice 3 will be tricky because it's a bit warmer track temperature and more wind.
"But overall not bad: still not fully happy with the balance and both of the sessions were slightly messy with traffic and mistakes here and there, so a lot more to come."
MUST-SEE: Vettel breaks into song as an inquisitive dog causes a red flag stoppage in FP2
Bottas will be hopeful of outperforming Verstappen this weekend, meanwhile, with the Finn – having conceded the 2020 title to his team mate at the Turkish Grand Prix – now looking to shore up his P2 spot in the drivers' standings, which he currently holds by 27 points from Verstappen.