Leclerc searching for answers after 'tricky' FP2 led to session-ending crash
A puzzled Charles Leclerc explained that his Friday afternoon at Spa-Francorchamps proved to be a very challenging one – well before his FP2-ending crash.
After finishing fourth in FP1, the Ferrari driver dropped to 18th in FP2 thanks to a shunt at Malmedy with 20 minutes to go, which saw his SF21 sustain a crunching impact into the barriers and bring out a red flag.
READ MORE: Verstappen tops second practice, before triggering red flag with late shunt at Spa
"It's been a very tricky day overall, I think for everyone, because of the conditions, but yes, we have one night to work on the car, to come back stronger tomorrow. Obviously I would have preferred to not end the day in the wall today but it's part of free practice and I'll try not to re-do this mistake, these mistakes, later on," he said.
Leclerc added that there was a confusing change in the car's balance between FP1 and FP2: "[FP1] felt quite good. But [F]P2 didn't feel great, so we need to understand because we didn't change much on the car so there's definitely plenty to understand and hopefully we'll do a good enough job.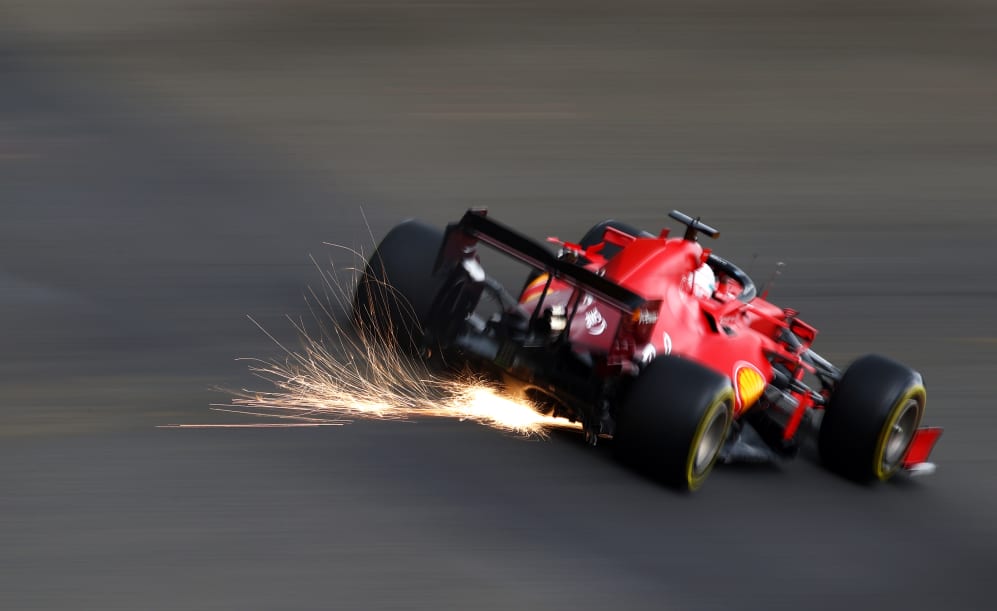 "But yes, I am confident that we will be able to do a good enough job to understand what went wrong in FP2 to be better tomorrow."
READ MORE: 'The car wasn't quite underneath me today' says Hamilton as Mercedes search for gains at Spa
As for the conditions – mostly dry but tinged with rain at Spa on Friday – Leclerc said the team's focus is on nailing a dry set-up, then adapting to any adverse conditions that may strike on Saturday or Sunday.
"I think it's going to be like this for the rest of the weekend so we just need to be adapting ourselves as quickly as possible to try and have a set-up that is going good as well on the dry than on the rain and once we achieve that, then after, we are ready for a good weekend," he added.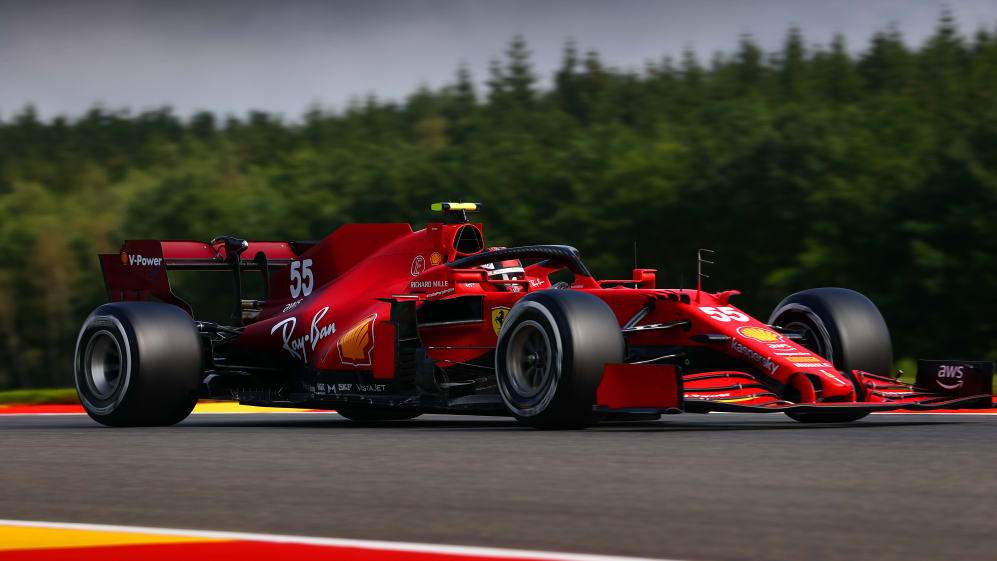 Team Principal Mattia Binotto was unfazed by the damage to Leclerc's car, adding that there was plenty of time for the team to fix what – at first glance to him – seemed to be minor damage.
"I think it was a small mistake. I haven't seen it yet but yes. It looks like a small mistake," said Binotto. "I think, let's see [the damage].
MUST-SEE: Helmet camera delivers an incredible onboard lap of Spa through the eyes of Fernando Alonso
"Obviously, a few damages on the car but luckily it's only Friday and we've got the entire night to repair," he added.
Team mate Carlos Sainz finished fifth, behind Leclerc in FP1, and 11th in FP2. The Monegasque driver wasn't the only one to crash out of FP2, however, as session leader Max Verstappen ended Friday afternoon early with a shunt at the same location.