'I told him I'd fly the ship!' – Hamilton reveals plans to go to space with Elon Musk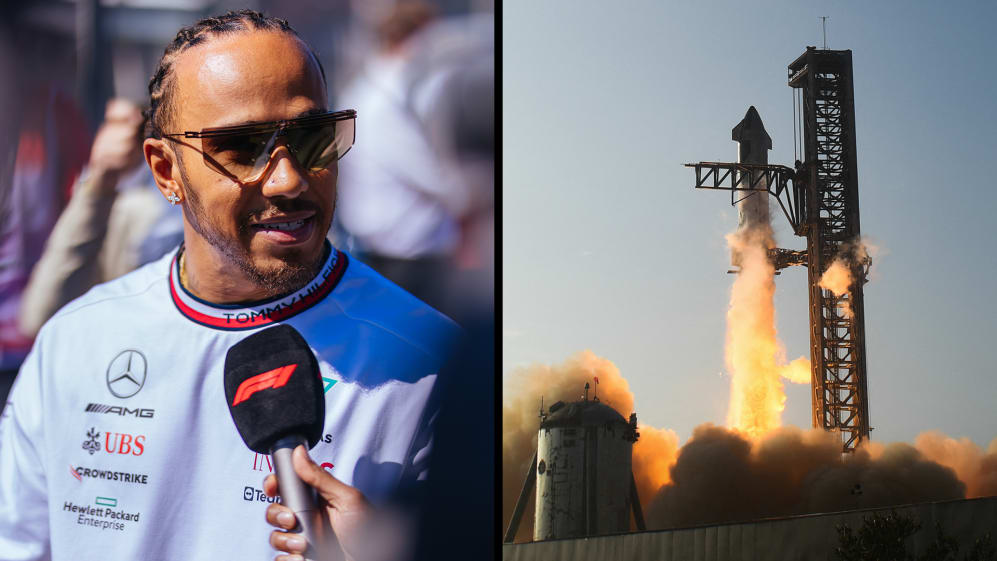 Lewis Hamilton's skills behind the wheel of an F1 car have often been described as out of this world – and that's where the seven-time world champion could soon be travelling after confirming plans for a trip to space.
More than 50 years on from the first humans reaching the moon, interest in space exploration only continues to grow, with several independent companies now working towards voyages alongside United States government agency NASA.
READ MORE: Hamilton hails 'amazing' Melbourne podium as he says Mercedes closing gap to Red Bull will be 'tough but not impossible'
One of those companies is SpaceX, founded by Elon Musk, who was recently listed as the second-wealthiest person in the world by Bloomberg and Forbes, and also heads up electric car company Tesla and social media network Twitter.
While SpaceX's preparations gather pace, including a recent launch attempt for their Starship rocket in Texas, Hamilton revealed that he has spoken to Musk for some time and is keen to put his name into the hat for a visit to space.
"Elon's been to my party in Austin the last two years," said the Mercedes driver during the Australian Grand Prix weekend. "It's like a dinner party I've had, and I'd have these people come around.
This tweet has been removed from Twitter
"It's not the easiest thing to speak to someone like that, because his mind is expanded, it's on such another level, you know, so I get all nervous when I'm talking to him. Of course, I talked to him about did we land on the Moon? Where are we going next?"
Hamilton then stated his intentions to head to space, along with a cautious side note: "I am going, yes, at some stage, but I'll let some other people go first because those things blow up on the way up…
READ MORE: 'No huge breakthroughs, but we've moved forward' – Mercedes describe 'quiet satisfaction' after Melbourne
"He's talking about going to Mars, but I'm ready to go to space at any stage. I told him that I'd fly the ship, but I think it's all automated!"
As for Hamilton's current efforts on Earth, he sits fourth in the drivers' standings after the first three rounds of the 2023 season, with his cause boosted by a second-place finish at Albert Park last time out.