Podcast
LISTEN: 'A total shock' – Ex-Sauber boss Monisha Kaltenborn recalls the BMW-Sauber split of 2009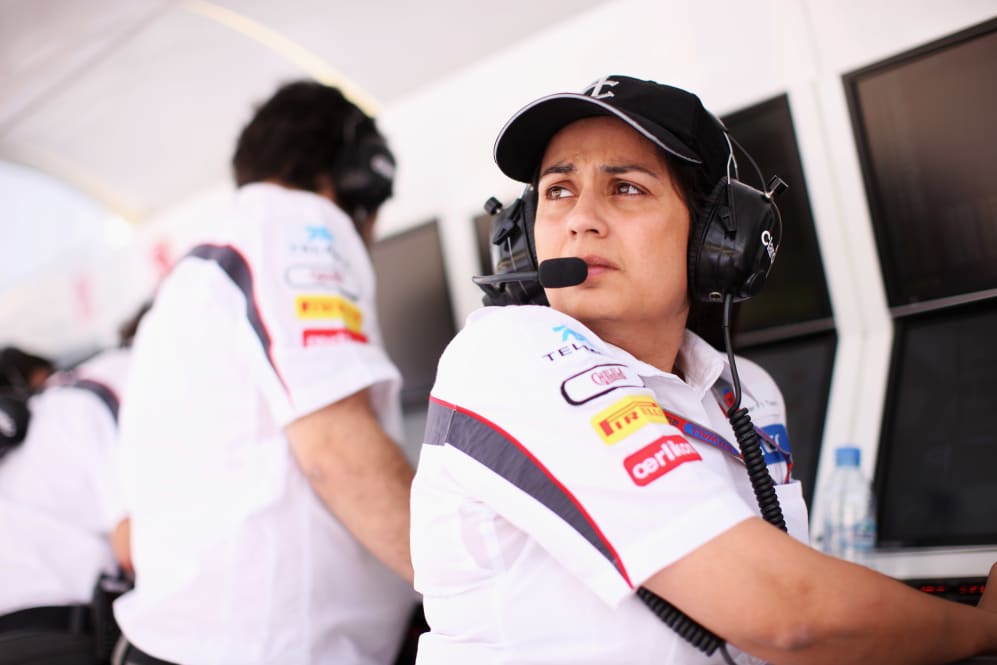 Former Sauber CEO and Team Principal Monisha Kaltenborn has revealed just how much of a bombshell it was when BMW announced they were splitting from Sauber at the end of 2009, in the latest episode of the Beyond The Grid podcast.
Indian-born lawyer Kaltenborn became an integral part of Sauber, first in the corporate department, then as CEO almost a decade later in 2010 and then the Formula 1's first female Team Principal in 2013 – before leaving in 2017.
In 2006, BMW purchased the previously independent team from founder Peter Sauber, and the BMW Sauber project was born. With new investment, the team jumped up the constructors' standings with a first win coming at the hands of Robert Kubica in 2008. But, as Kaltenborn explains on the podcast, the Munich manufacturer pulled out of F1 at the end of 2009 to send a shockwave through Hinwil.
READ MORE: Canada '08 – How BMW Sauber sacrificed Heidfeld for Kubica's breakthrough win
"It was a total shock," said Kaltenborn. "And even for most of them at BMW. Because there were these talks going on; if you remember, at that time, there were certain confrontation with the FIA because [then FIA president] Max Mosley wanted to push the cost cap through at that time at a much lower level.
"There were three teams entering in that regulation. The teams' organisation was not really sure and actually at that time, we as Sauber, were close to even saying: 'Fine, we accept those rules', which would have of course led to a lot of confrontation with the other teams.
"That was stopped in the last minute and we were very, very much on the verge of saying that. If a big company like BMW hears certain threats about payments and damages if things are not signed in a certain way, they just pull the trigger," she explained.
READ MORE: 'Kubica didn't help himself with comments to press at BMW Sauber' says Heidfeld
Along with the jump in results, BMW's influence was wide-ranging and pivotal, continued Kaltenborn. Asked if 2006-09 was the most important era in Sauber's history, she replied: "Yes, I would say so.
"Of course it's mere speculation; I don't know what would have happened if we wouldn't have had that kind of partner given the circumstances. Because there were so many manufacturers in the sport and that is always connected to tremendous leaps, particularly on the financial side [and] technical side, which again has financial implications.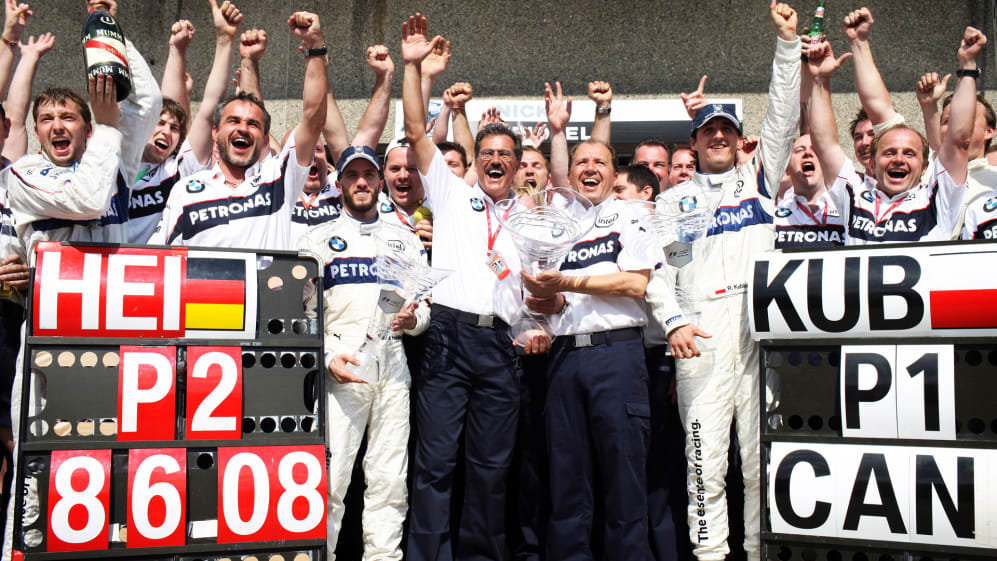 "I think it was just the right time when such a strong partner came in. We could make that step. There was a huge expansion in the facility itself in that time. The space was nearly doubled. And today that's being used too. So it put the team on a different level and without that it wouldn't have been today what it is," she added.
ORAL HISTORY: The inside story of Kimi Raikkonen's legendary first F1 test
Sauber went on to compete independently with Ferrari power until the end of 2017 before partnering with Alfa Romeo, taking on their branding from 2019 and with Kimi Raikkonen and Antonio Giovinazzi at the wheel.
In the podcast, Kaltenborn gives the inside story of Sauber's signing of Raikkonen back in 2001 – and negotiations with the FIA – plus more on the BMW split, the end of her tenure at Sauber and her experience of being a Formula 1 trailblazer in a male-dominated championship.
Listen to episode 129 of Beyond The Grid in the player above, on Spotify, or Apple Podcasts.