Feature
LONG READ: Alex Albon's long road back to F1 – and why he believes Williams have what it takes to improve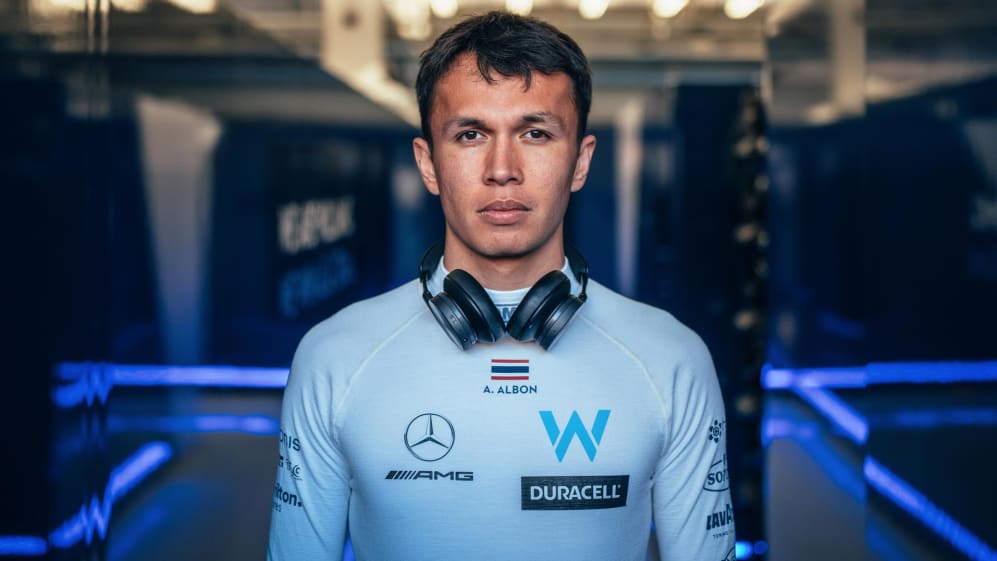 It's a new era of F1 for one driver more than any other – Alex Albon. After a year out the Thai driver is back on the grid with Williams, and is once again displaying the tenacious commitment and aggression that first launched him into the big league…
Alex Albon's career has always been defined by the gritty comeback.
Throughout his junior career the Thai racer struggled to stitch together consistent programmes that would allow him to progress. Even in his best year in F2 with DAMS in 2018, survival in the series in the early part of the season depended entirely on results.
But when he completed that comeback from the brink to finish third in the standings behind George Russell and Lando Norris, Albon was the only one of the top three not to be locked into a 2019 F1 drive. He signed for Nissan in Formula E, but at the 11th hour, once again jumped back into the limelight when he secured a seat in F1 with Toro Rosso.
LONG READ: 'Every year I try to beat everybody else' – Why title success hasn't changed Max Verstappen
A string of hard-fought results for the Italian squad in the opening half of 2019 earned the rookie a call-up to Red Bull Racing for the final nine races of the season, and five top-five finishes in his opening six races with the team earned him a full-season deal with the senior Red Bull squad in 2020.
But that proved to be another stumbling block. Despite podium finishes in Mugello and Bahrain, Alex's form was as unpredictable as the inconsistent RB16 he was driving. In December he was replaced by Sergio Perez.
For many drivers, that would have been the end of the story, with a switch to another series being the logical next step. Albon, though, had faced plenty of adversity in his formative years – and he took on a reserve driver role with the team, and knuckled down to the hard work of staging another comeback.
Extravagantly praised by Red Bull, for the strength of his feedback in the simulator and his development of both the World Championship-winning RB16B and this year's RB18, Albon worked behind the scenes to keep himself in the frame, and when his former F2 sparring partner and friend George Russell earned a step up to Mercedes for 2022, Alex, aided by Red Bull, claimed the vacant Williams seat.
ANALYSIS: Why Williams chose Albon as Russell's replacement – and retained Latifi for 2022
Comeback number three complete.
And the 26-year-old is delighted to be back: "While I was at the track all through last year I wasn't racing. The hunger was definitely building up all through the season. I was raring to get going and the [Williams] car felt great in Barcelona. It felt great to be back. I'm really happy; I'm as prepared as I can be and, as a team, Williams make you feel very welcome."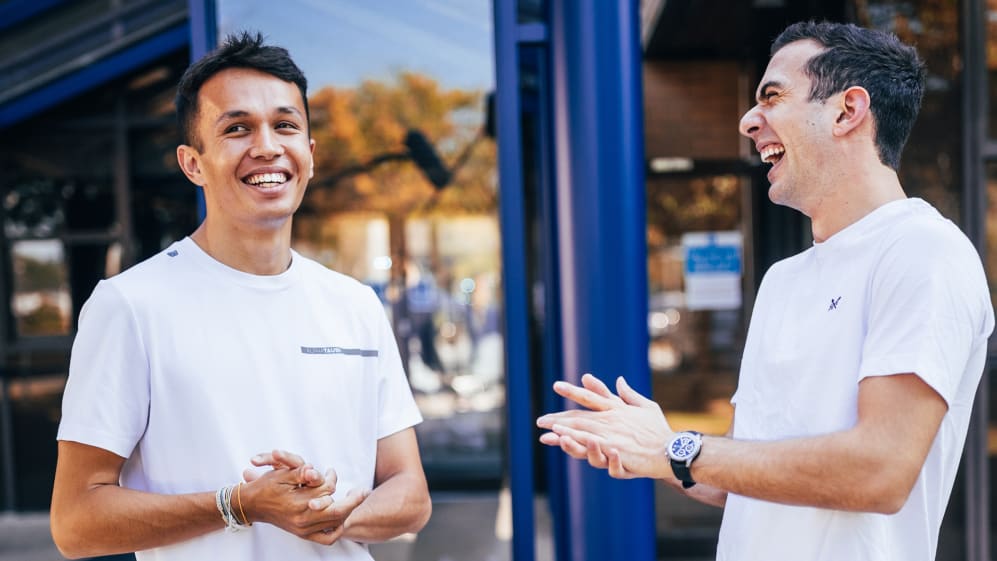 The welcome may have been warm, but the opening races of the 2022 campaign have been a chilly reminder that the team's road back to competitiveness is still long. Albon, though, is positive about the potential that exists with the FW44.
"In terms of downforce I don't think we're bad at all," he says. "I think we just need to be able to use it more efficiently. Bahrain isn't an easy track – it's hot and bumpy and it highlighted the balance limitations we had. There will definitely be some circuits that suit us more than others. And obviously we're trying to make the most of those circuits by fine-tuning the car to be competitive on all sides.
READ MORE: How Albon pulled off a blinding strategy call to take Williams' first point of the season
"But we've got a good package underneath us and we need to stick to the plan. We need to upgrade, we need to update through the season, and that will put the car in a better window. We are still quite early in the season, so it's hard to really say where we're at. But, I think the first signs are that we are getting the car in a place where we can exploit the potential. We've got a good platform to work with. We know the car's weaknesses and we'll focus on addressing them."
With a wealth of development experience, Albon will be key to that process, but it's not the only attribute Williams Team Principal Jost Capito says the Thai driver brings: "Alex has impressed me in many ways," says the German. "First, it's how he works with the team how he can get the team behind him. Then there's how he can analyse the car, how he can drive, and how he can drive aggressively. He had a fantastic start in Bahrain, and did some good defence there too.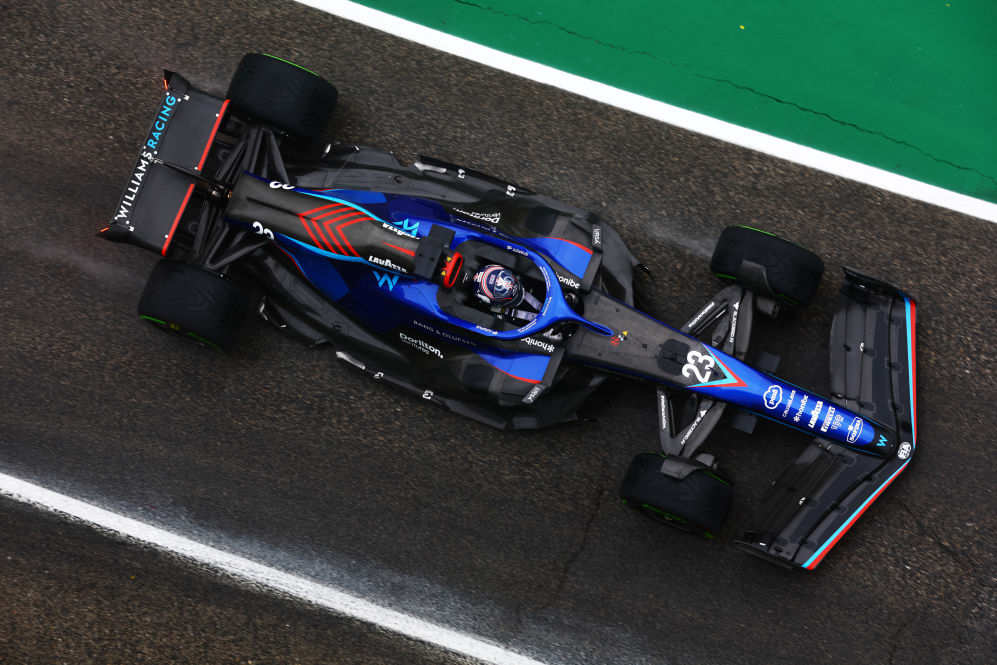 "Plus he's a really nice guy outside the car, and very competitive inside the car. And I think he benefitted a lot from his year off. It's impressive how he sucked it all in last year. He understands how the whole team dynamic works, and is using it to improve the team."
And Albon also feels the hard work is beginning to pay off: "We are making progress constantly. It feels like we're making big steps forward, and I think we're honing in on the balance of the car. There are still areas that we need to work on as a team, but once we do that we will be much more competitive.
LONG READ: What it's really like to be in an F1 team's driver academy
"There's no science behind it – it's just hard work," Albon says as he smiles broadly. "Well there's a lot of science behind it isn't there! But improvement is really just down to working at it."
The next step in that process comes here at Imola. On his sole outing there with Red Bull in 2020, Albon qualified a solid sixth, but in a tough race went backwards, eventually dropping to 15th at the flag. It was a race that, in part, sealed his fate at the Milton Keynes team – but, despite the difficult race there two years ago, he can't wait to return.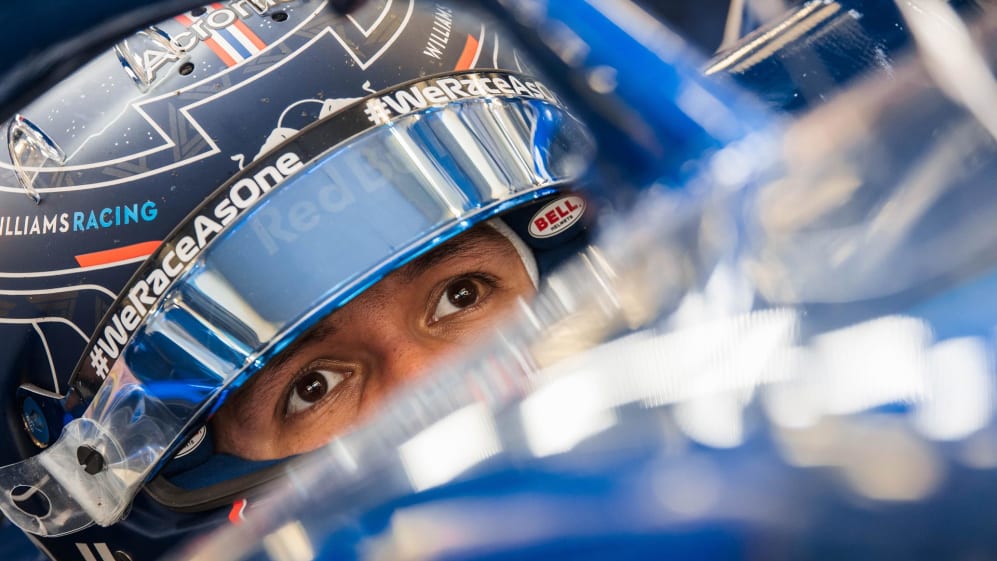 "Imola is a cool circuit; it's very technical and requires a lot of confidence to drive it quickly," he says. "I think with these new cars, it's not going to be easy. It's going to be a fine balance between jumping over the kerbs, which is a kind of characteristic of the circuit, and getting the downforce in the high speeds. I'm excited, though.
"I feel like each track we're going to come across this year is going to be more challenging than previous years, because of how small an operating window these cars are being put in. But I love Imola. There's that true historic Italian passion built into the circuit, which is great."
READ MORE: The rise of Japanese racing sensation Yuki Tsunoda – as told by the man himself and the key figures in his career
Whatever the result, Imola will represent one of 23 waypoints in Albon's latest comeback. So at the end of his first season out of the shadow of Red Bull and at a team where he can define the direction and on which he can stamp his personality, what will a successful return look like?
"The goal is to keep evolving as a driver," he says. "Not only faster lap times but also becoming a team leader and being able to develop the car. We've hit the ground running and we're in a good place, but I still want to progress. In terms of results, it's hard to put a number down, but if we can finish the season by getting into Q3s and being more competitive, that would be a great goal."
For more features from the 2022 Emilia Romagna Grand Prix programme, read it here for free