Feature
LONG READ: Can Red Bull be genuine title contenders in 2020?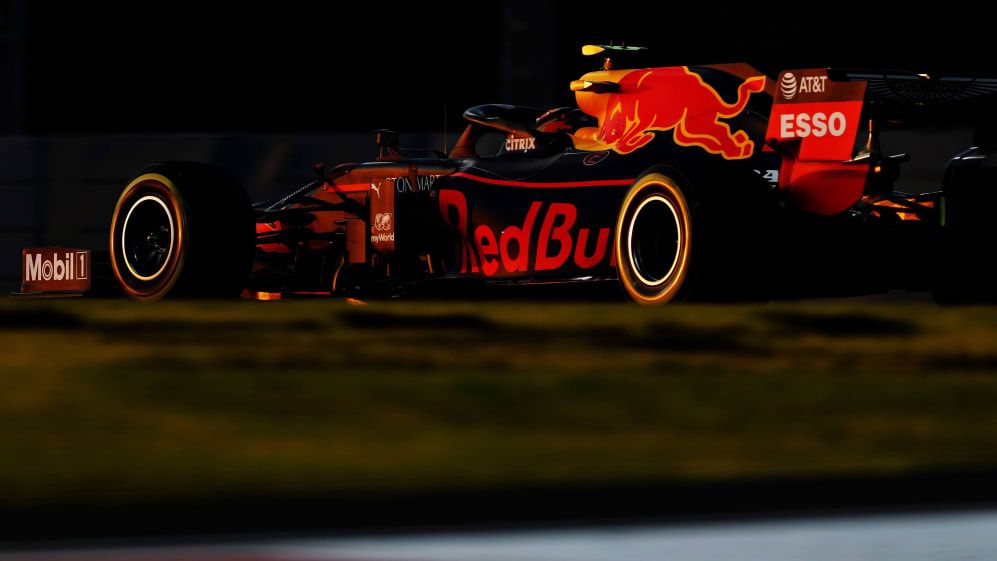 Red Bull's glory days of the early 2010s when they won four consecutive double world championships on the bounce will seem like a lifetime ago for the boys and girls at their Milton Keynes base. A third-place finish in the 2019 constructors' championship isn't, on the face of it, enough to suggest they will end their barren run this year. But scratch the surface and you find plenty of reasons why they could well be a thorn in Mercedes and Ferrari's side in 2020…
The 2019 campaign was different, though. Sure, they were third again, and never realistically in the championship fight after the RB15 proved tricky to unlock in the opening few races. And yes, they ended the year 322 points adrift of champions Mercedes, the deficit increasing by 84 on the previous campaign. And their tally of three victories – all courtesy of Max Verstappen – was one down on 2018.
READ MORE - ANALYSIS: Why Verstappen made an early commitment to Red Bull
But it was, as Red Bull chief Christian Horner declared at the start of the season, a "transitional year". Red Bull had called time on a relationship with long-time partner Renault that had become toxic. Honda were chosen as their replacement, Red Bull offering the Japanese manufacturer a chance of redemption and the potential of race wins – and hopefully titles – after a dreadful time with McLaren.
Red Bull's motorsport chief Helmut Marko isn't one to be conservative and piled on the pressure with a prediction the new alliance could win at least five races (Honda hadn't scored a podium, let alone a win, since returning to F1 in 2015). But the rest of the Red Bull operation moved to bury that hope and dampen expectations, offering Honda the chance to breathe and make the changes required.
The demand was simple: improve reliability and show consistent progress in terms of performance. If penalties were needed, so be it. Honda did just that. Buoyed by an encouraging campaign with Toro Rosso the year before, Honda had a huge winter and arrived at testing with a resilience that had been ominously absent in their previous F1 chapter.
Development was aggressive, with spec 3 – featuring a new turbo – making its debut in race eight in France (for context, rivals Mercedes introduced their third and final upgrade in Belgium, race 13). The performance improvement was clear. The step was huge. In combination with a breakthrough Red Bull had made with the tricky RB15, which made the machine more compliant, Verstappen and Pierre Gasly finally had a car that could challenge in normal circumstances for podiums – and depending on the circuit, wins.
READ MORE - LONG READ: Alex Albon - Seizing his second chance
At the following race in Austria, Verstappen got the job done, showing the kind of pace that was head and shoulders above the rest to give Red Bull victory at their home event and Honda their first triumph since returning to F1. There was a release of emotion, understandably – the tears uncontrollable. Further wins followed in Germany (albeit more fortuitously because of the wet conditions) and Brazil (this was pure performance). Had Verstappen not been stripped of pole in Mexico for an infringement in qualifying, their win tally would have almost certainly been four.
But you need to look behind the wins to see the real performance gain. For the first time since they returned to F1, Honda got through an entire season without a retirement that was down to an engine failure. That's huge, particularly when you consider how aggressively they were developing to add performance. The foundation came from a fix to the MGU-H (which had been their Achilles' heel since 2015) in 2018 and a major step with the turbo introduced in France. Honda were also making the most of internal resources, partnering with their world-renowned jet engine division to integrate their high-performance turbine technology.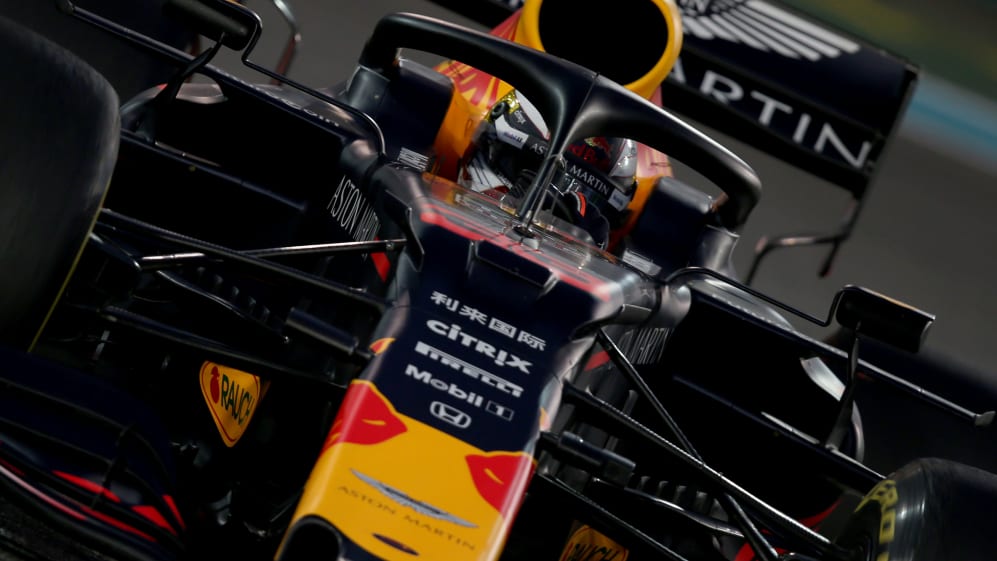 Italy's Temple of Speed, Monza, is a good barometer for analysing Honda's relative gains. The Japanese were full of dread heading there in previous years, but this season, things were different. Sure, Verstappen had to start from the back following penalties for engine component changes as the result of an aggressive development plan – but his performance thereafter was strong.
The Dutchman recovered to eighth, topping the maximum speed charts at the finish line with 327.7km/h, 6.6km/h quicker than the next best, Ferrari's Charles Leclerc. In the speed trap, Verstappen was only 2.3km/h adrift of Vettel. In that same metric the previous year, with Renault power, Verstappen was 14.4km/h adrift of the top recorded speed.
READ MORE: Honda close to matching Mercedes on power – Verstappen
Austin hasn't been a happy hunting ground generally for Red Bull, the opening sections of the Circuit of The Americas featuring high-speed rapid changes of direction similar to Suzuka's Esses that have proved a challenge. But in 2019, they were very much in the mix. Verstappen missed out on pole by just 0.067s and then comfortably had the pace to take a podium.
Unless somebody pulls a rabbit out of a hat, then I think we're set for a really exciting year next year between Mercedes, Ferrari, ourselves
Qualifying generally was much better in 2019, too. Honda delivered a qualifying mode of sorts and overall power gains have meant Verstappen has finally taken the first (and subsequently second) pole of his career. He was fastest in qualifying in Mexico, too, before being penalised – but a Red Bull driver fastest in three sessions in one year is better than the team has managed since their last title-winning season in 2013. The Red Bull-Honda relationship seems to be working.
"It's a true partnership, and you can see what it means to Honda when they get a result, when they get a pole position and they get a victory, the emotion, the pride, the satisfaction throughout the whole business," adds Horner. "So, I think it's a very, very different relationship to one we previously had with Renault during this V6 turbo-hybrid era."
For 2020, Red Bull not only have stability in engine supply, with Honda committing until at least the end of next season, but also in driver line-up and regulations. "So unless somebody pulls a rabbit out of a hat, then I think we're set for a really exciting year next year between Mercedes, Ferrari, ourselves," reckons Horner. "And it could be a real classic season."
Red Bull need to hit the ground running this year if they are to haul themselves into the fight, with Marko having already said the team will have "no excuses", while adding that they were already two weeks ahead of their normal schedule. "The front wing regulation change, and the tyre change over the winter, seemed to affect us perhaps more than our opponents, and of course also at that time [we were] still catching up from the power perspective. But I think from Austria onwards, we really got on top of that and the second half of the year for us has been very competitive.
READ MORE: Why Leclerc and Verstappen deals leave Mercedes with a big decision
"We had a very, very competitive car at the beginning of '17. That was with stability of regulations, and I think we have that again from this 2019 season into '20. You can't gauge what others are doing but hopefully, theoretically, the Melbourne car will be an upgrade of the Abu Dhabi car. One would assume all teams will be continuing with their philosophies."
With Verstappen achieving his best-ever result in the championship, beating both Ferrari drivers to third, and new team mate Alexander Albon rewarding the team's faith in him with a strong and consistent run of results after coming in after the summer break, their 2020 car development ahead of schedule and an engine manufacturer which is stretching its legs, it's no wonder Red Bull's top brass fancy their chances of being right in the fight with Mercedes and Ferrari.