Feature
LONG READ: Alex Albon - Seizing his second chance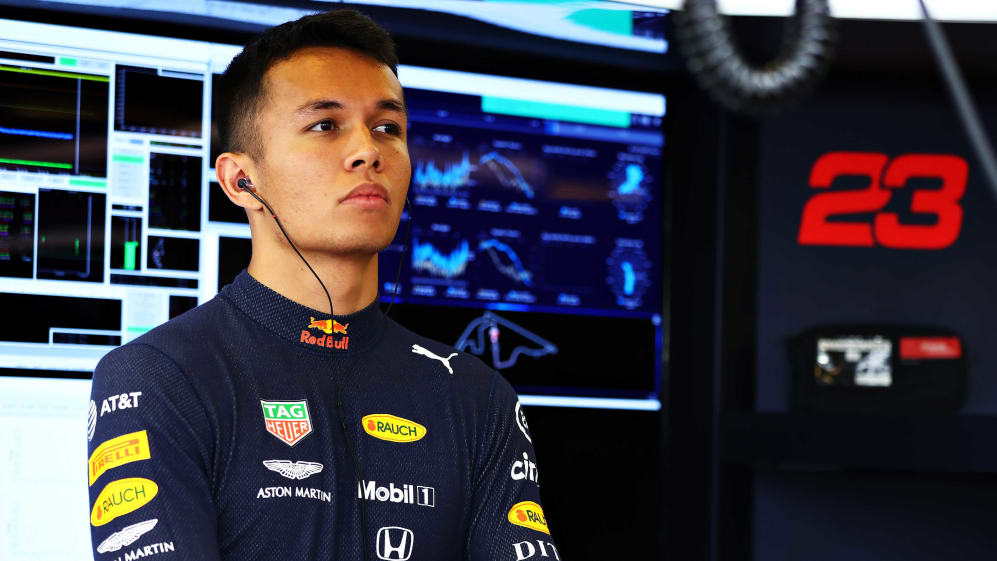 All kids have tantrums, and Alex Albon was no different. But it wasn't a favourite toy or soothing song that his mother turned to in such a situation, rather a VHS tape of a Grand Prix re-run from the 2000s…
"I was completely obsessed with Michael Schumacher when I was four," says Albon, as we chat on the sofas in the team's hospitality. "Any time I was crying – or having a tantrum – mum would put a Schumacher race on and that would keep me quiet.
WATCH: F1 ANIMATED! The funny side of 2019
"I don't know what it was about watching Schumacher. As a kid, you have a tendency to like the guy who is winning the race and at that point, Michael was doing the business. He just seemed like a good driver and I was impressed by how methodical and professional he was."
'Obsessed' isn't a word Albon uses lightly. "I painted my room red," he says. "My wardrobe was red, my duvet covers were red. Everything was red. And the room was covered in posters. I was a full fanatic!"
The London-born Thai driver remembers meeting Schumacher in 2002, when he was six, courtesy of winning a competition at the British Grand Prix. "My dad took me to a race at Silverstone and, in the fan zone, I entered a competition to guess the top three drivers in the race.
READ MORE: Hamilton and Verstappen weigh in on possible Alonso return
"I picked Schumacher and then Rubens Barrichello and Juan Pablo Montoya, as they were my three favourite drivers. And I won! So I was invited to Ferrari hospitality and meet Schumacher. He gave me a signed hat, which I've still got!"
Albon was more than just a fan, though. He loved the thrill of driving from the moment his father bought him a go-kart and he made a figure-of-eight track out of bricks in a field near the family house, where he would spend hours circulating until he ran out of fuel.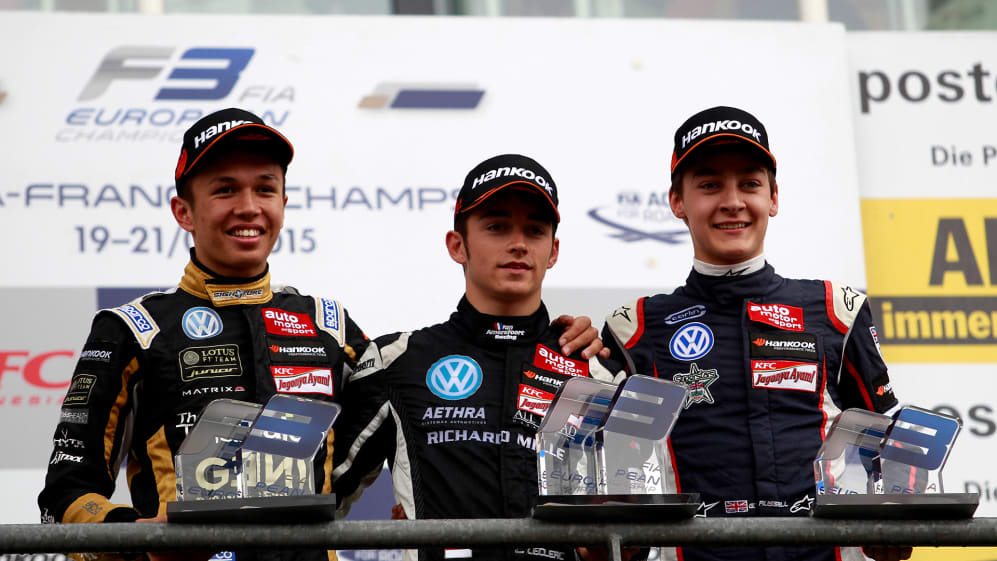 He had an immensely successful karting career, including winning the world championship, and that helped him earn Red Bull backing. For 2012, they opted to make the step up to single-seaters with a campaign in Formula Renault 2.0. But rather than kicking on, he struggled to adapt and failed to score a single point. Red Bull – known for being ruthless – weren't impressed and dropped him at the end of the year. Albon is pragmatic, rather than bitter, about what happened.
"That first season in single-seaters went poorly," admits Albon. "It didn't feel like I had been kicked and I didn't feel hard done by because I wasn't performing. If you're not performing, you're not going to be in the programme. So it was about bouncing back strongly. I didn't feel I had had enough time to prove myself – I just needed to show what I could do."
READ MORE: Verstappen hoping to challenge for 2020 title with 'good start to season'
So he headed to Thailand with his father on the hunt for sponsors, as he needed the funding in order to keep racing – and he succeeded. That was enough to complete two campaigns with KTR in Formula Renault 2.0, finishing third in that final campaign. A year in European F3 followed, before he stepped up to GP3, finishing second to team mate Charles Leclerc. Now he was cooking but while he secured a seat in F2 with ART in 2017, money was still tight. And early in 2018, he didn't have a seat for the upcoming campaign. "There was only a 10 percent chance I was going to be racing," he says.
DAMS took a punt on him, though, initially signing him on a race-by-race deal to give him more time to find funding before making it permanent. "DAMS were extremely kind to me, giving me the opportunity," he says. It proved a good move, the Thai driver in title contention before being pipped for second by Lando Norris at the Abu Dhabi finale.
A career in Formula E then beckoned, after Nissan e.dams signed him alongside Sebastien Buemi for the 2018-2019 season. "I couldn't afford to do another F2 season, so that was always going to be my last season as I couldn't afford another," he says. "Then I got the Formula E seat. It meant a lot." But there was to be another twist.
MUST SEE: Top 10 - Most dramatic moments of 2019
When out shopping for trainers in the Dubai Mall, after the Abu Dhabi Grand Prix, he received a call. It was Red Bull Motorsport Advisor Helmut Marko. "'Oh, oh,' I thought". It wasn't a complete surprise, as he had been having discussions about a simulator role for 2019, alongside his Formula E duties, but he certainly wasn't expected the conversation to take the turn it did. Formula E was no longer the destination. He would be an F1 driver at Toro Rosso. And he was back in the Red Bull family, seven years after getting the boot. It was quite a turnaround. "I cancelled my flight home, popped back to Abu Dhabi and spent the post-race test with the team."
Albon did not waste his chance, impressing in the first half of the season with 16 points. Though he was 11 shy of more experienced team mate Daniil Kvyat, it was him who Red Bull marked out as their future. And when they opted to demote Pierre Gasly, they called upon Albon – with just 12 Grands Prix under his belt – to take his place in a car capable of race wins.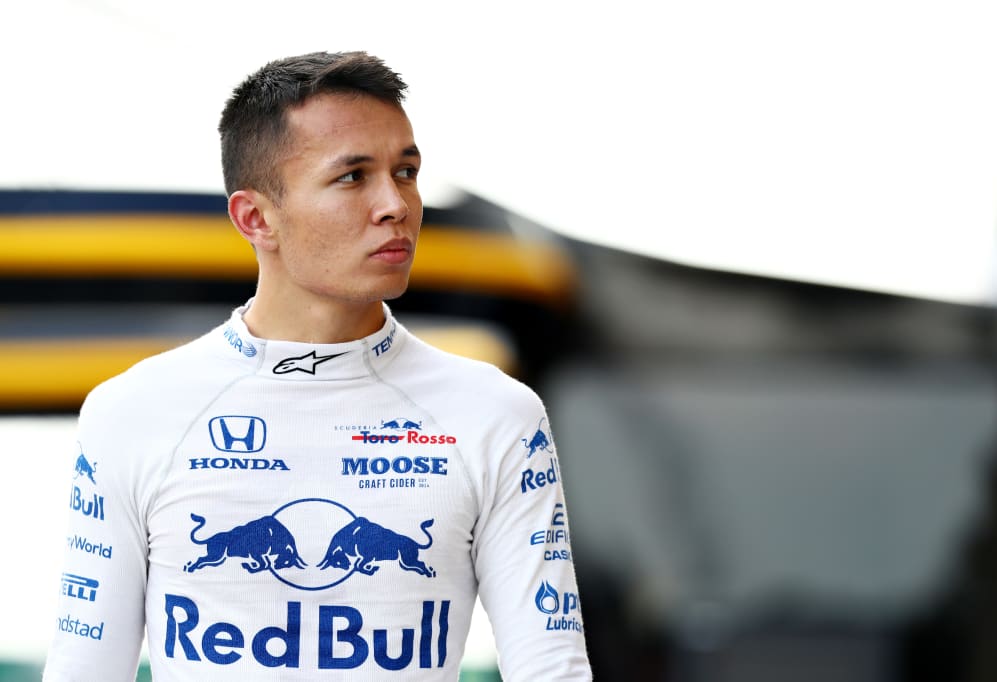 The enormity of the move did not faze him. It was if the hard times earlier in his career had galvanised him. He scored points and was inside the top six in each of his first seven races, and was set for a podium in his eighth only for Lewis Hamilton to tip him into a spin.
It hurt. You could see the pain etched in his face. But within minutes of the incident, he was already putting a positive spin on things. He had a contract for 2020, after all, and you get the sense that it's more a case of when, rather than if, he climbs onto the rostrum. His boss is pretty pleased, too.
READ MORE: F1 FANTASY – The best and worst performers from 2019
"Every race he's done with us, he's just got better and better," says Red Bull team boss Christian Horner. "He was unlucky in Brazil, but I think he's driven brilliantly well, considering it's his first year and having the pressure of coming here [mid-season] and having Max Verstappen as your team mate. He's handled that really well. I think he's impressed the whole team with his approach and his attitude, with his feedback, with his pace, that continues to grow."
For the first time in his single-seater career, Albon will have stability – the Thai driver getting his first pre-season with an F1 team, allowing him to get up to speed with the 2020 challenger Red Bull provide, as well as working on the areas he's marked out as needing work – such as his qualifying form (he was on average 0.494s slower than Verstappen). Horner, for one, is excited about his future.
READ MORE: Honda close to matching Mercedes on power – Verstappen
"He's had a lot of adversity to deal with during his career," he adds. "And I think, you see people's makeup in adversity and I think he's shown that determination, that character, and I've got no doubt he'll he will benefit from stability now. He shares many of the same virtues that Max has with that ability to cope with pressure, that determination."
Given the high regard in which Verstappen is held so early in his career, it's quite the feather in the cap for Albon to be compared so favourably. It'll be quite some task to beat Verstappen consistently, but Albon is showing all the signs of someone who is not only up for the fight but has the mental strength and raw talent to give it a mighty good go.