Honda close to matching Mercedes on power – Verstappen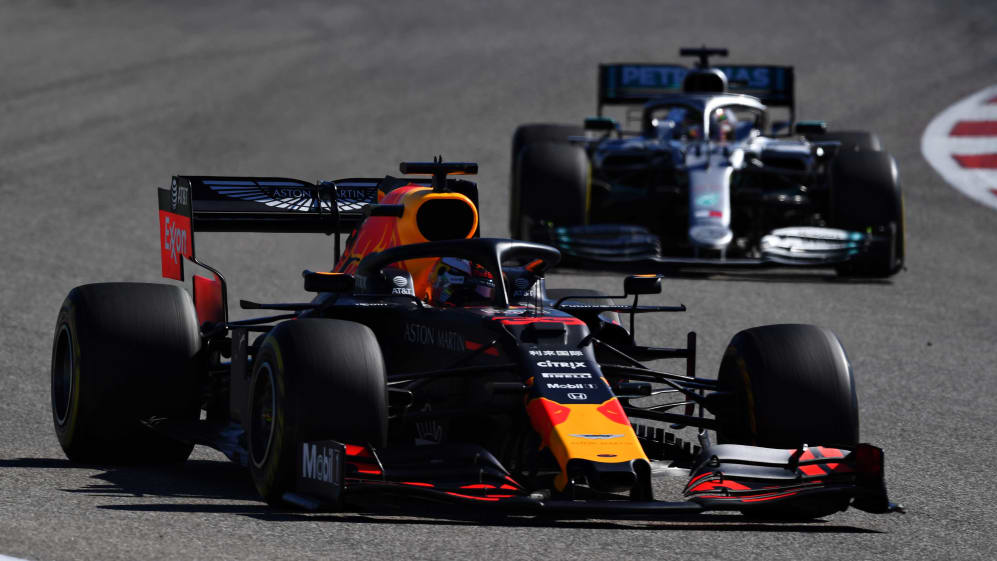 There were those who questioned Red Bull's gamble of a move to Honda power for 2019 – but it's a gamble that appears to have paid off, with Max Verstappen winning three races in the partnership's first season together. And the Dutchman is convinced that, horsepower-wise, Honda are close to being a match for Mercedes - for so long the recognised power unit kings of the turbo-hybrid era.
Honda's return to Formula 1 with McLaren in 2015 was problematic, with the two companies parting ways at the end of 2017 after three unfruitful seasons together. But with relations between Red Bull and power unit suppliers Renault similarly strained in that period, Red Bull made the call to switch to Honda power for 2019, following a trial year of Toro Rosso running the Honda units in 2018.
READ MORE: Why Red Bull could hit the ground running in 2020
The Red Bull-Honda alliance proved instantly successful, with Verstappen taking the first two pole positions of his career in 2019, and winning in Austria, Germany and Brazil en route to third in the drivers' standings – the highest he's ever finished.
There was success at Toro Rosso, too, with both Daniil Kvyat and Pierre Gasly claiming podiums for the team in 2019. And with Gasly in particular having earned his podium in Brazil by outdragging Mercedes' Lewis Hamilton to the line, Verstappen confirmed that Honda's power units were almost on a par to those of the Silver Arrows.
"We are very close to Mercedes," said Verstappen. "[Honda] have been working flat-out and the improvement we have made with the last two [engine specifications] was a big one.
"What I think is very positive is that we had a target throughout the year and we have always been at the same level or above the target, which we've never had before. So that's a good thing. [Honda] have always been very honest in what we would get, and sometimes we would even be a little bit better – which of course is even better!"
We lost a lot of points because of reliability issues in the past, which were both car and engine – and I think we have improved both sides
2018 saw both Verstappen and then Red Bull team mate Daniel Ricciardo experience frustrations with reliability, with both drivers suffering multiple retirements across the year. And Verstappen appeared satisfied that the Honda power units seemed to work more harmoniously with Red Bull's chassis.
"The reliability throughout the whole year, we have never retired on a Honda problem so I think that is very positive," he said. "We also lost a lot of points because of reliability issues in the past, which were both car and engine, and I think we have improved both sides. I am very pleased with that because at the end of the day, if you want to fight for a world championship you can't retire on those kind of things."
READ MORE: Honda-Red Bull relationship 'better than expected' – Horner
Fighting for a world championship is exactly what Verstappen will try to do next year, with Red Bull looking to capitalise on rule stability – and, in their case, power unit manufacturer stability – into 2020 to hit the ground running.