Marko names only 2 drivers who would be 'nearer' to Verstappen than Perez – but says 'nobody can beat Max at the moment'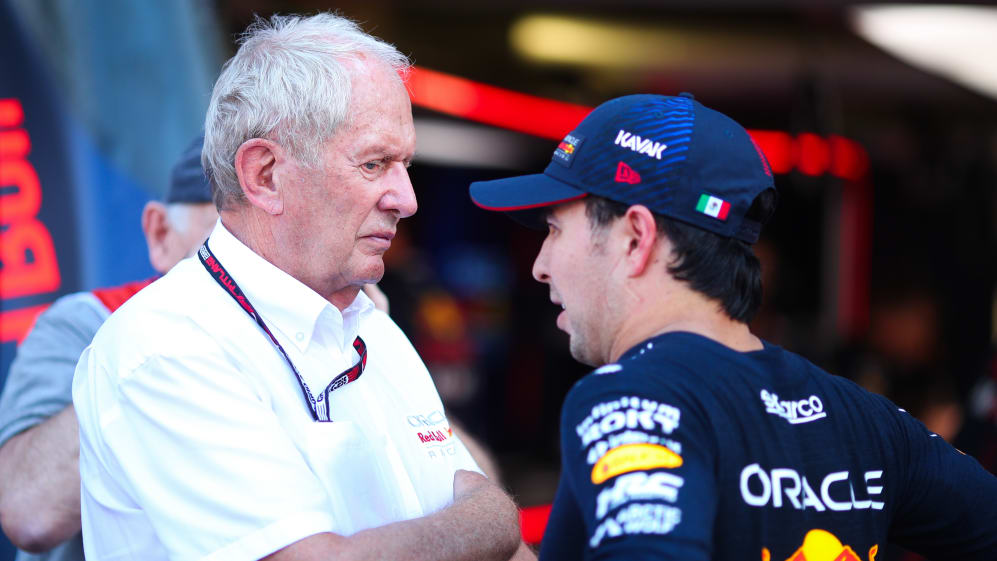 Red Bull advisor Helmut Marko has argued that only two other drivers on the F1 grid would get closer to Max Verstappen than Sergio Perez has managed to achieve during their time as team mates.
Verstappen notched up an eighth successive win and 10th from 12 races in 2023 with another commanding display at last weekend's Belgian Grand Prix, giving him a whopping 125-point advantage over Perez in the drivers' standings.
F1 NATION: Red Bull on a roll as Piastri shines through the gloom – it's our Belgian GP review
Appearing on the latest F1 Nation podcast, Marko was asked to assess Perez's performance on race day at Spa-Francorchamps and the margin of 22 seconds between the Red Bull drivers at the chequered flag.
"Being second behind Max is like a win," said Marko. "There won't be any other driver who could stay with him on one level. Maybe [Fernando] Alonso and [Lewis] Hamilton would be nearer, but nobody could beat him at the moment."
He continued: "I know how good Max is [and] that has to be considered. He's nursing the tyres and he's still going fast. He can read the race and he's so far ahead [with] what he's doing he's already past. It's unbelievable capacity in his head."
READ MORE: 'It's beyond everybody's wildest imagination' – Horner hails 'golden moment' for Red Bull after unbeaten start to season
While Marko was full of praise for the "very, very special" Verstappen, he also pointed to the wider efforts at Red Bull after the Milton Keynes squad extended their record-breaking run to 13 successive victories.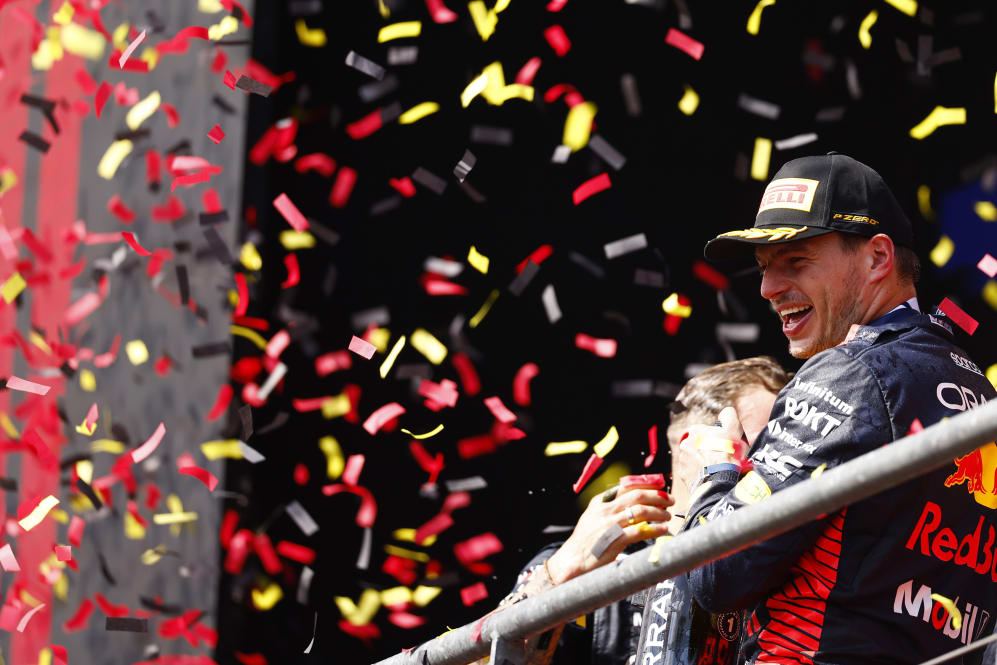 "It's so unbelievable, the performance of the whole team, pit stops, strategy, the drivers," he said. "And we do some entertainment [with] the conversations between Max and [his engineer over the radio]."
Asked about the timing of the summer break, and whether he would prefer to continue racing given Red Bull's purple patch, he added: "I would like to keep it going, but for the people who are really hard working, like the mechanics, they need to recover."
READ MORE: 6 Winners and 5 Losers from Belgium – Who mastered the ever-changing conditions in Spa?
Aiming to scoop both world titles for the second year in a row, Red Bull lead nearest challengers Mercedes by 256 points in the constructors' standings after 12 races, with Aston Martin 51 points further back.