'It's beyond everybody's wildest imagination' – Horner hails 'golden moment' for Red Bull after unbeaten start to season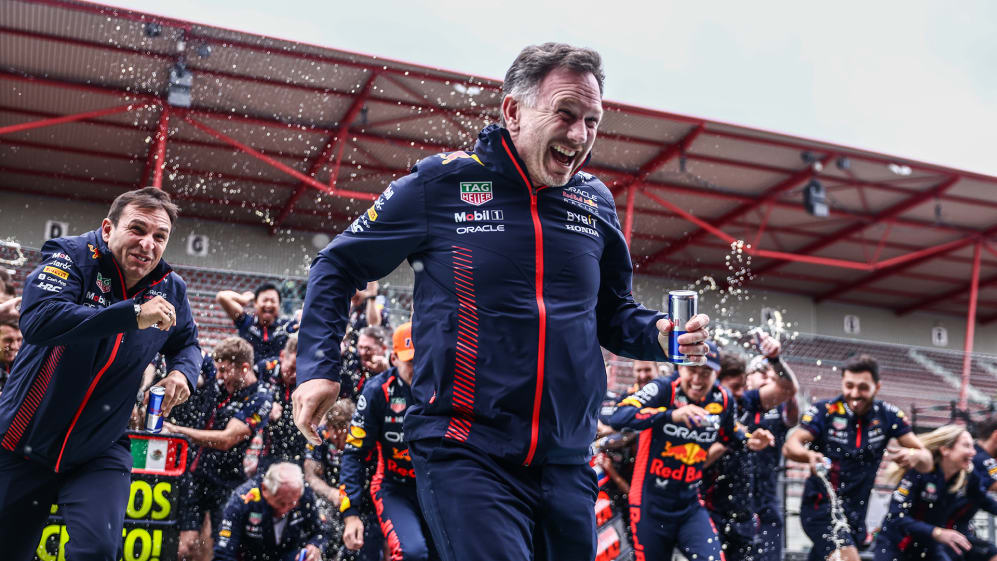 Christian Horner has taken a moment to look back on what Red Bull have achieved over the opening half of the 2023 season as the team head into the summer break with an unbeaten record.
Max Verstappen's victory at the Belgian Grand Prix last time out was his eighth in a row and 10th for the campaign, while Red Bull (adding in Sergio Perez's two wins earlier this year) are on a run of 13 successive triumphs – stretching back to the 2022 finale in Abu Dhabi.
READ MORE: 6 Winners and 5 Losers from Belgium – Who mastered the ever-changing conditions in Spa?
It was another commanding display from Verstappen as he finished 22 seconds clear of team mate Perez and more than half a minute clear of the first non-Red Bull car, despite being demoted from P1 to P6 after qualifying due to a gearbox change.
Reflecting on Verstappen's latest win, and his move for the lead on Lap 17, team boss Horner initially laughed: "I'm surprised it took him so long, to be honest. But honestly, all jokes aside, I thought he drove an incredible race.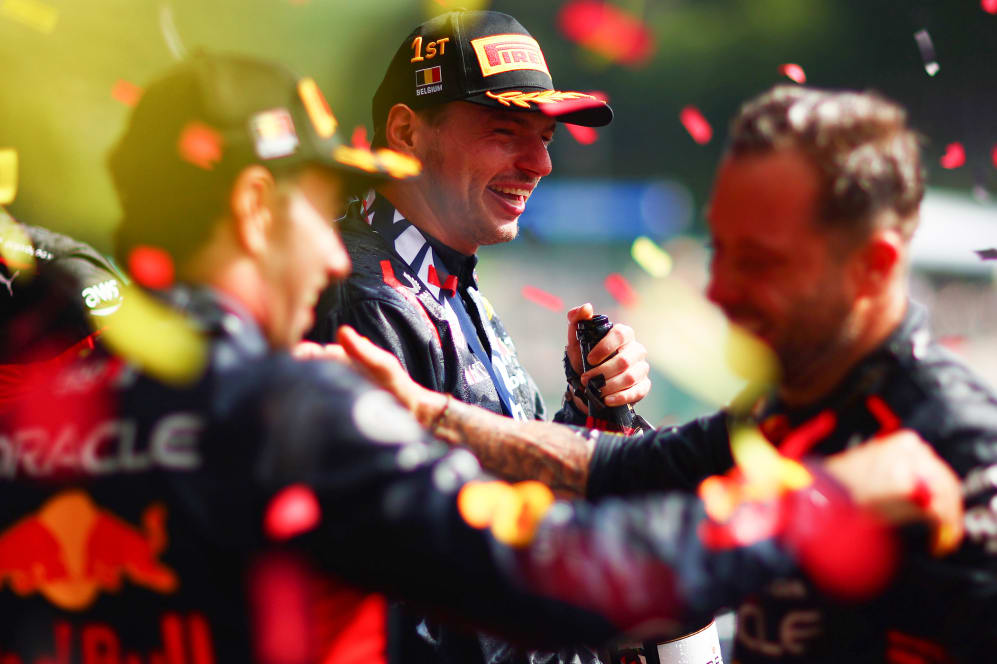 "His pace in the first stint, passing the cars that he did, he did a great job to get up to P2, and then after the first stop his race really came alive on the medium tyre where he showed incredible speed.
"Checo [Perez] didn't defend too hard because of the speed difference between them and thereafter it was about managing the rest of the race.
READ MORE: 'Use your head a bit more' – Relive the terse radio messages between Verstappen and engineer Gianpiero Lambiase at Spa
"It's phenomenal to go into the summer break unbeaten, in both Grands Prix and Sprints. I think it's beyond everybody's wildest imagination to be sitting in this position now."
Horner was then asked, with Red Bull forging a new era of success, whether there is a "small part" of him that wished rivals were offering up more of a challenge.
"There's not one ounce of me," he said with another smile. "I think I'm still in recovery from [the championship battle with Mercedes in] 2021.
"Look, results like today, it's the combination of teamwork, it's about every member of the team, every department in the factory doing their job – you don't achieve these kind of results by accident.
READ MORE: Perez praises team mate Verstappen for 'tremendous' first half of season after eighth straight win
"It's a golden moment for our team and [you] just absolutely take your hat off to everyone behind the scenes who is working as hard as they are to achieve this kind of performance."
With 12 races down, Verstappen leads Perez by 125 points in the drivers' standings, while Red Bull lead nearest rivals Mercedes by 256 points in the constructors'.
Oops! Error retrieving TikTok post