Masi backs stewards on Hamilton penalty, adding that decisions are always based on incident alone not outcome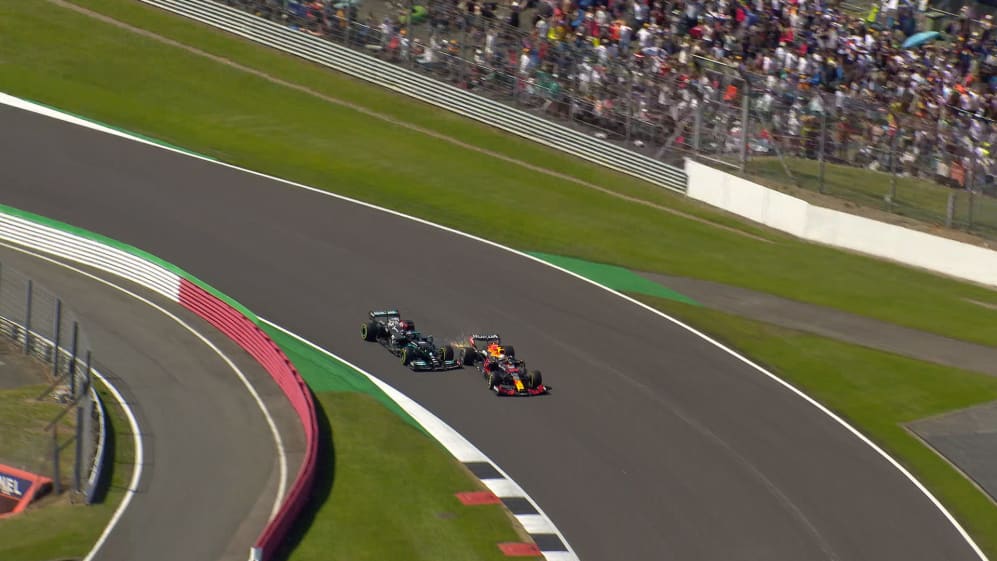 FIA Race Director Michael Masi has defended the decision of the British Grand Prix race stewards to award Lewis Hamilton a 10-second penalty for his part in the clash that saw Max Verstappen retire from the Silverstone race on Lap 1.
The pair were fighting hard for the lead on the first lap of the race when Hamilton attempted a pass on the inside of the Dutchman into the sweeping, fast Copse corner. Hamilton and Verstappen made contact, with the Red Bull driver coming off worse as he spun heavily into the barriers and out of the race – with Red Bull Team Principal Christian Horner estimating the crash at 51g.
READ MORE: Hamilton vs Verstappen – We round up all the opinions after their controversial British GP clash
Hamilton was able to go on to win the race despite receiving a 10-second penalty for the incident, taking 25 points out of Verstappen in the title race, as the Dutchman was sent to hospital in Coventry for medical checks. But speaking after the race, Masi said that it was the stewards' job to award penalties based on the incidents themselves, rather than on their outcomes.
"Looking at the incident, I agree with the stewards and the penalty they applied," said Masi. "One of the big parts [of stewarding] that has been a mainstay for many, many years [is] that you should not consider the consequences in an incident.
"So when you judge incidents, they judge the incident itself, the merits of the incident and not what happens after as a consequence, and that's been something the stewards have done for many years and have been advised to do from the top down – and I'm talking team involvement and so forth. That's the way the stewards judge it, because if you start taking consequences into it, there are so many variables rather than judging the incident itself."
READ MORE: Damage from Verstappen clash would have forced Hamilton DNF without red flag, say Mercedes
The stewards' verdict deemed that Hamilton had been 'predominantly', rather than 'wholly', at fault in the incident – with Masi going on to explain how Hamilton might have avoided sanction, which also included two penalty points to take his current tally to four in the last 12 months.
"I don't know if [the stewards] expressed a view on what he should have done," said Masi, "but I think having looked at it all, in their view he was predominantly to blame for that.