Max Verstappen reveals how father Jos taught him to shun data and rely on intuition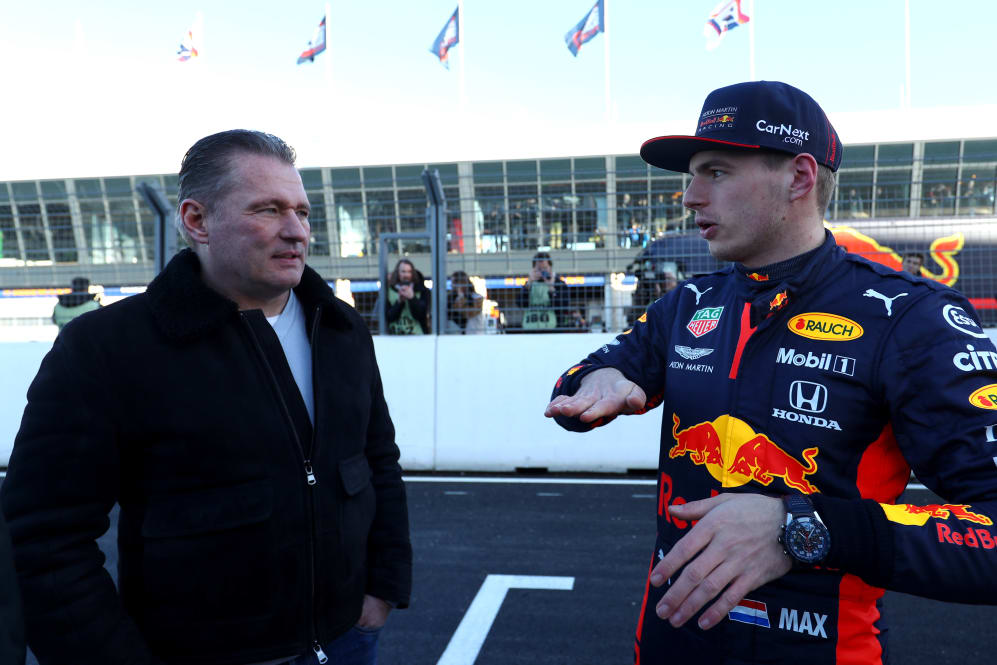 Although Jos Verstappen's last F1 race was more than 17 years ago, son Max has revealed he takes many cues from his father – and says he doesn't depend so much on data as he does on intuition, thanks to Jos's teachings.
In a wide-ranging interview with personal sponsor Car Next, Max Verstappen and his father Jos – a veteran of 106 Grands Prix – were asked by 13-time Grand Prix winner David Coulthard about the influence of data on their car set-up, with Max insisting he is indifferent to the gigabytes of electronic information generated during a race weekend.
READ MORE: Verstappen hopes Perez 'keeps him on his toes', as Hamilton admits Mexican's arrival makes Red Bull stronger
"It's what you practice already in go-karting," explained the Red Bull driver. "Of course, you didn't have wings, but you can simulate different type of things, right? That's what my dad [taught]: sometimes he would send me out, he would change something [on the kart], but he wouldn't tell me what, and then I had to feel what it was doing.
"And that's how we get a good understanding of new parts coming onto the car," said Max. "But he also told me: 'if you don't feel anything, don't say anything; don't lie'."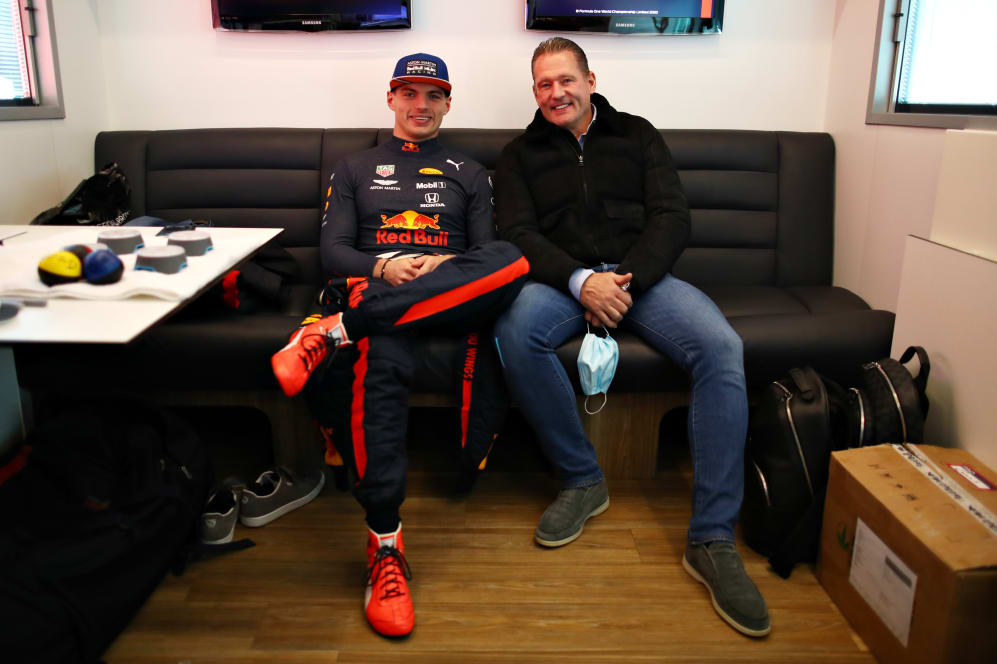 "That's the good thing because that's how Formula 1 works as well," added Jos.
Verstappen Senior raced for the likes of Benetton, Arrows and Minardi in F1, taking two podiums over 106 starts; while Max took his 10th Grand Prix win with victory in Abu Dhabi last season. And the Red Bull driver continued to explain his old-school approach.
READ MORE: Verstappen calls on Red Bull to be 'stronger at the beginning of the season' in 2021 after Abu Dhabi win
"To be honest, if they would stick a new front wing on, I don't need to look at the data to confirm," he said. "I go out, understeer, oversteer, whatever it does, more mid-corner grip, or whatever, then the data is just for them to look at to confirm what I said. I don't need to open my laptop to say: 'oh no, it actually did that'. That would be wrong."
"You don't need to look at the data to make car changes; you speak to the engineer – at least I have that with my engineer now – you don't need to look at each corner. It works. I don't need to open my laptop throughout the weekend…"
"That's because you're on the limit. You feel, you're experienced," Jos added.
After finishing 2020 in the strongest possible way, by taking pole position and the win in Abu Dhabi, Max will be chomping at the bit to get back in the cockpit this year and take the fight to reigning champion Lewis Hamilton and his Mercedes team.
READ MORE: 10 things every F1 fan should be excited for in 2021